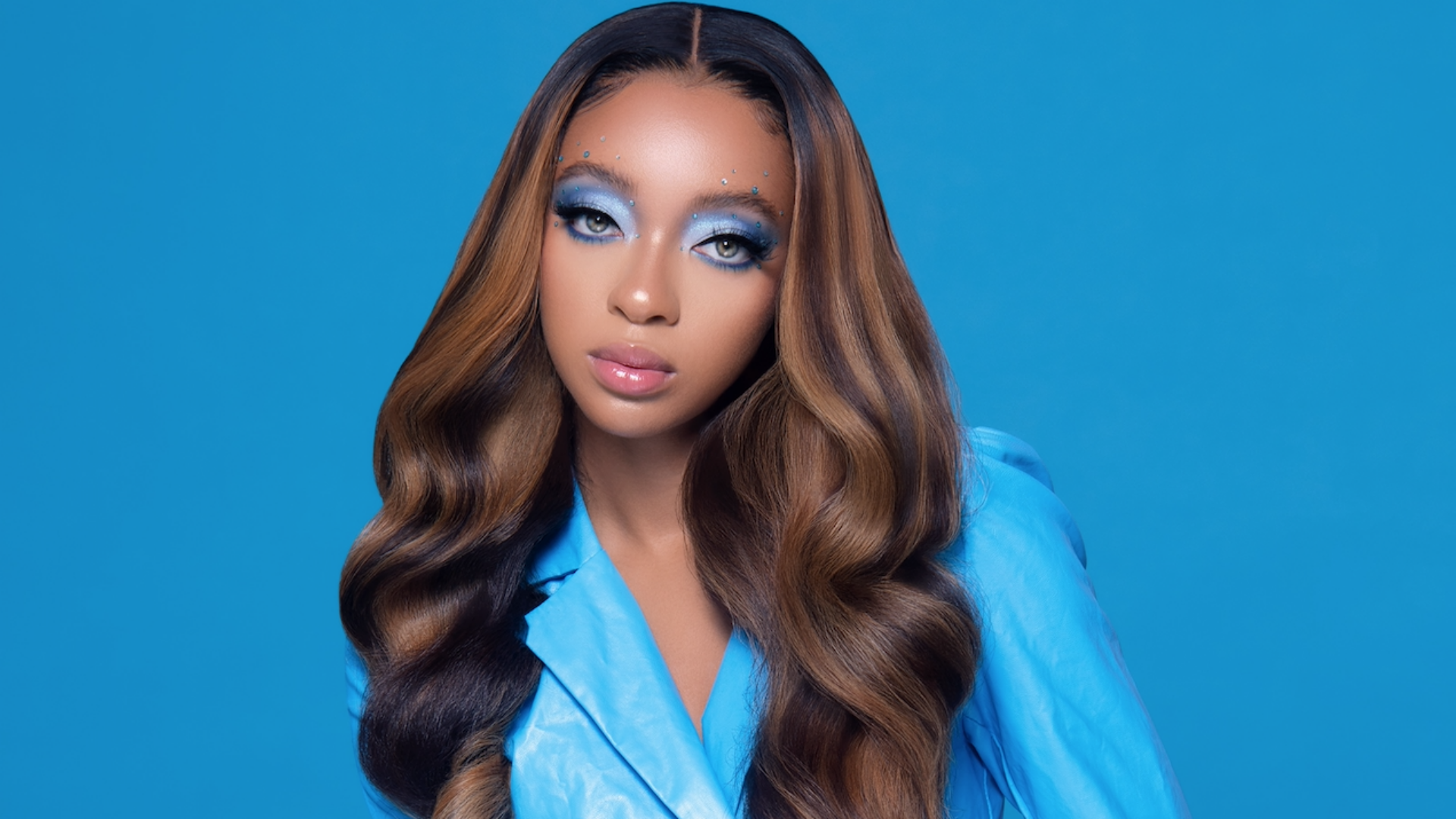 Zolee Griggs Talks About Season 2 Of 'Wu Tang: An American Saga'
The 24-year-old stars as Shurrie in 'Wu-Tang: An American Saga'
Wu-Tang: An American Saga, the gritty series about the influential hip-hop group the Wu-Tang Clan, is back for another season on Hulu. The show follows the earliest days of the rappers' careers, but primarily their lives (with Bobby "RZA" Diggs as the nucleus), as they face adversity as Black men in society, navigate family woes and find romance. Shurrie, portrayed by Zolee Griggs, is based on a few of RZA's real-life sisters. She is more than an extension of the young men who surround her though and exemplifies Black women's impact and influence.
When asked about her time on set and her growth as an actress, Griggs, 24, opened up to Girls United about how being surrounded by relatable people helped her comfort levels. "At the end of the day, we're all just humans. We're all just people. Once you get to talk to people on a humanistic and a basic level, it allows you to open up in your artistic choices as well," she said. "I'm very blessed to work with some amazing people and just to go through certain experiences so I'm prepped for next time and I just have those things under my belt."
We caught up with the influencer-turned actress about the role, future projects she would love to be in, and the importance of portraying Black women in film and television with care.
Girls United: How will the second season expand on the group's story deeper than the first season of Wu-Tang: An American Saga?
Zolee Griggs: Without giving away too much, I would say the second season is really about responsibility. I think the stakes are a lot higher for everybody because reality has set in. If you've seen the last episode of the first season, Shurrie is now a mother and that means Dennis is now a father. And there's just a lot of bigger stakes for this new season, considering the guys are coming into their own manhood and they don't want to continue to struggle. So yeah, I think everybody will be very pleased to see the growth and the character development and the story arc because, yeah, this season is amazing. People are definitely going to be pleased with the music and all that.
GU: Your character Shurrie is a culmination of three different people. What's the importance of highlighting her role in the group dynamic, and how do you relate to her?
Griggs: I relate to her on a woman aspect because even though she's a bit younger than I am now and I don't know what it's like to be a mom yet, I still understand what it means to be a woman put in certain circumstances and being in certain dynamics. For Shurrie's character, she's in a very male-driven, male-dominated world, whether it's being at home or the guys trying to get their lives together as a music group. I guess Shurrie's character gets to show how men can treat women in certain circumstances and even Dennis' relationship with her because that's one of the main women in his life besides his mother of course.
It shows the dichotomy between the male and female relationship. Of course, I can relate to that as a woman in general, especially being in a male-dominated industry and in this world. Every woman can relate to that no matter where you're from. What it's like to be in a room full of men sometimes, being in a professional setting full of men, or even just wanting more from an important man in your life whether it's a father, boyfriend, or a partner. It's easy to relate to Shurrie that aspect. It's definitely great to have her character because it breaks up some of the masculinity. It can get pretty rough and serious at times, but she's the divine femininity within it. We have some other amazing feminine characters that will be showing their sides to the story, as well, this new season.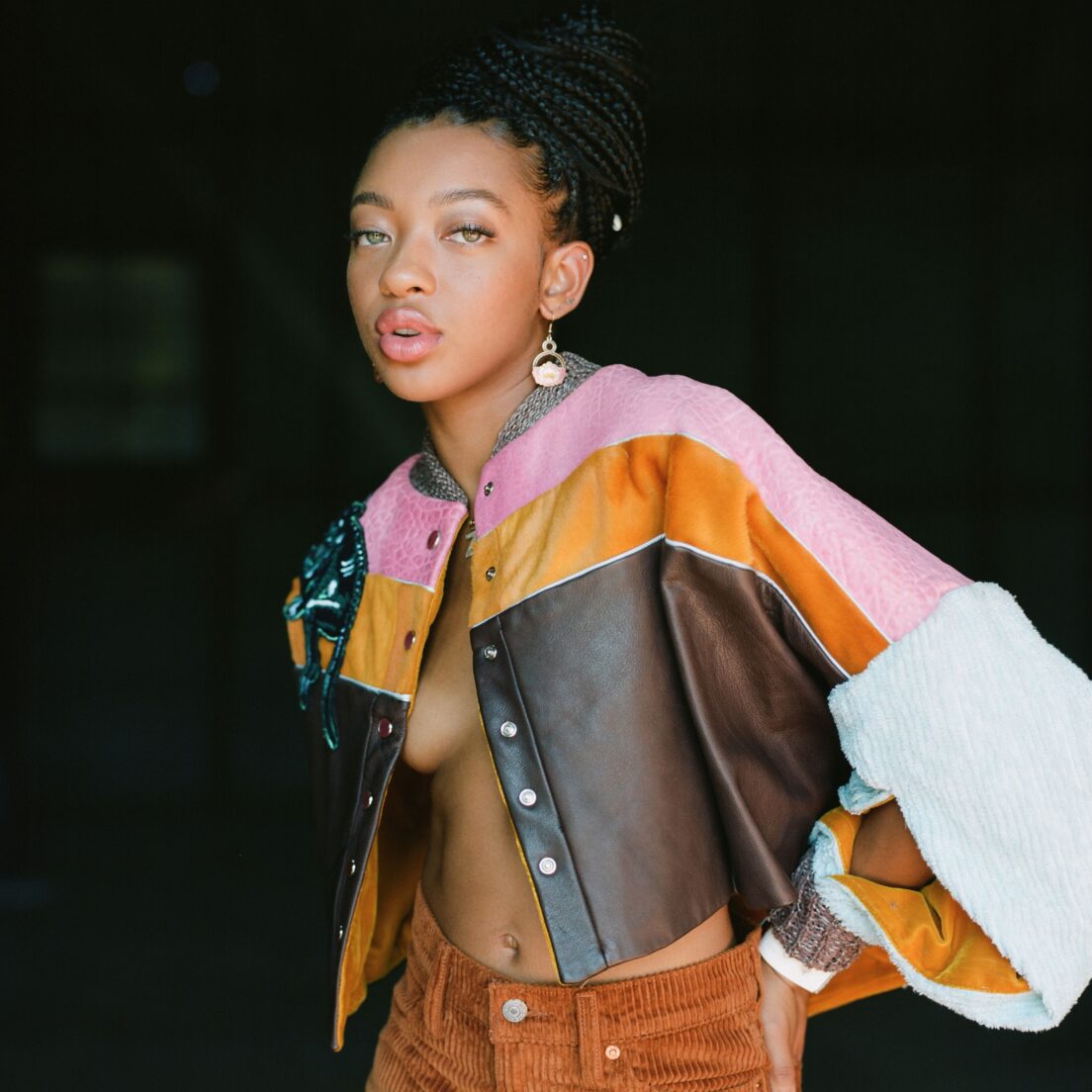 GU: As an actress, what's the importance of highlighting the Black woman's role in these stories, whether it's about a hip-hop group or a fiction movie?
Griggs: What's vital is showing all of our stories — not just one. Not one dimension, not one color, not one sexual orientation. Even though we talk about all these intersectionalities so often, it's we're still not being heard and still, some of the basics aren't being met. It's about casting directors and production companies taking a risk on something that's different, something that's not being talked about or said already. We're seeing a lot of the same stories and a lot of the same-looking women as well. It's time that we don't just uncover 25% of the community and what Black women can achieve, but instead, we cover all those topics.
I'm thankful for all the Black women that are opening doors for these new stories to be told. I'm excited to see what these new projects have in store because I know that they're coming. For those who are kind of trepidatious, I want them to also know that people want to know these stories and they want to hear these stories. Stop worrying about things from a financial perspective, from a personal level. I want Black people and Black women to be represented in all walks of life, not just one-dimensionally.
GU: When Wu-Tang received as much critical acclaim as it did after the first season, what were your initial reactions?
Griggs: I think all of us, the part of the cast and crew, are coming down from that high — not even because people are still ranting and raving over it. People have been DM'ing us, messaging us or asking us on the street for two years straight, 'Where's the second season?' It kind of never goes away because you're constantly reminded but it's a blessing. I've always wanted to be a part of something amazing, great storytelling, something bigger than myself. To be a part of something that has legends attached to it and to do it justice, it's so complimentary. I'm honored to be a part, that RZA and Alex casted us and chose us and that we're honoring them by doing a great job. I'm just blessed and happy that people are receiving it well.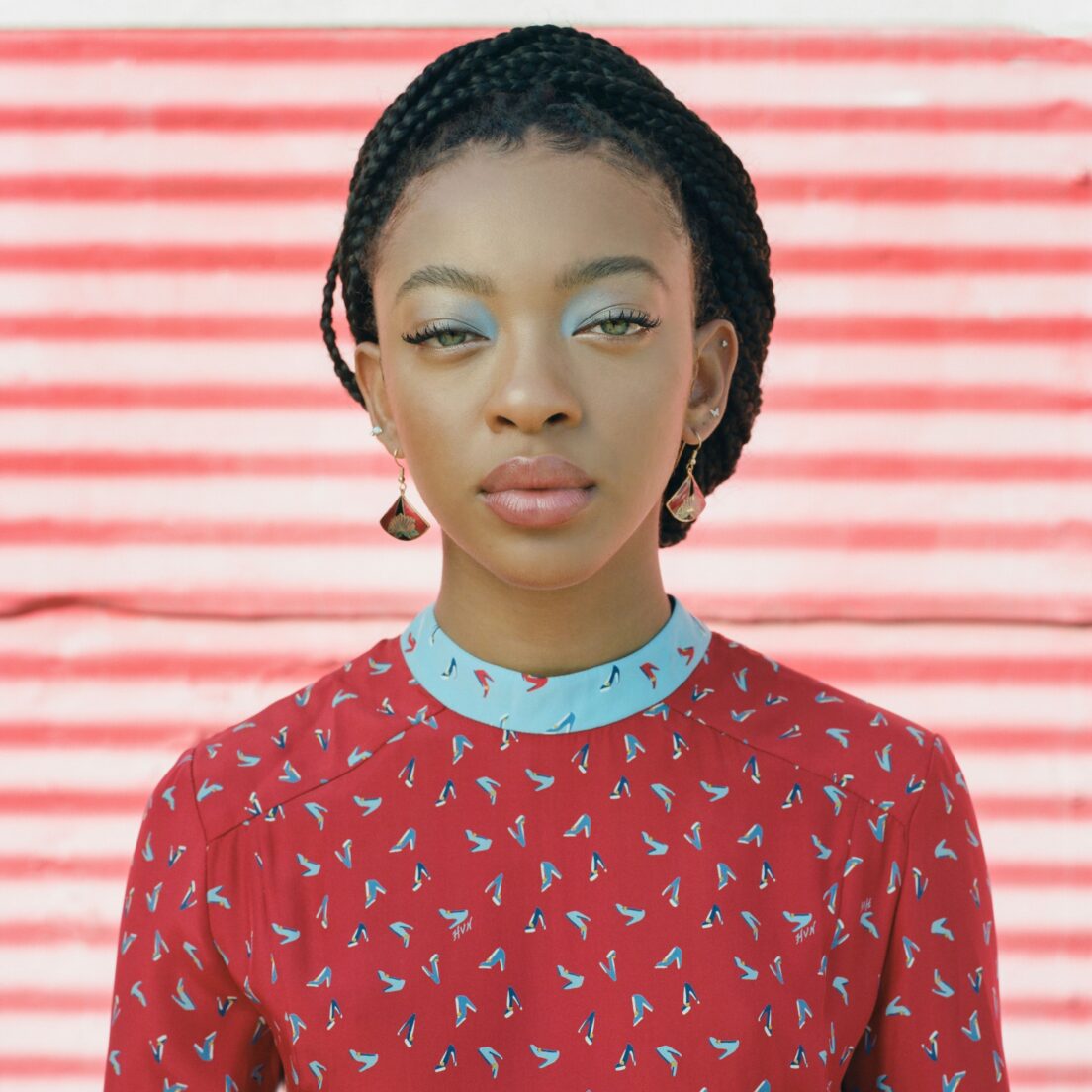 GU: How has being part of the series helped you grow as an actress and challenge you in your craft?
Griggs: Doing an audition is one thing and you prepare for it, but once you actually book something, you don't know what's going to be in that script and you don't know what's going to happen on camera and off camera. It really prepared me for life, for handling certain situations professionally, and, of course, in my acting craft. We'd have certain [scenes] where I would be nervous or not sure how to approach it. The cool thing is you're not alone and you're working with an ensemble. You work together with everybody. I was fortunate enough to work with amazing directors. We have some new directors in this new season, and some old ones who already kind of know what's up.
GU: While working directly with Wu-Tang Clan, what would you say were some of the best pieces of advice they gave you while on set?
Griggs: I think what RZA and a lot of the Clan talk about is authenticity to self and having self-worth and knowledge of self, which is the best just life lesson because it can be applied to all walks of life. RZA really implements that in each of us. When you know who you are, know yourself, know your self-worth, where you come from and know your responsibilities, which are family, self, and love. You are reminded daily why you're here on this earth, why you're here doing this job and why you're here even working with an ensemble. It's basically like we're doing a group project. This isn't about self. This isn't about ego. This is about working together to put something on.
Even though we're actors in a group, we're still people. You're learning how to personally do group work and how to do it as an actor. He reminds us to be real humans, to be real people, and not let the fame or whatever comes along with it cloud our judgment, which is very grounding and humbling. I appreciate him and all the other members as well. They lead by example.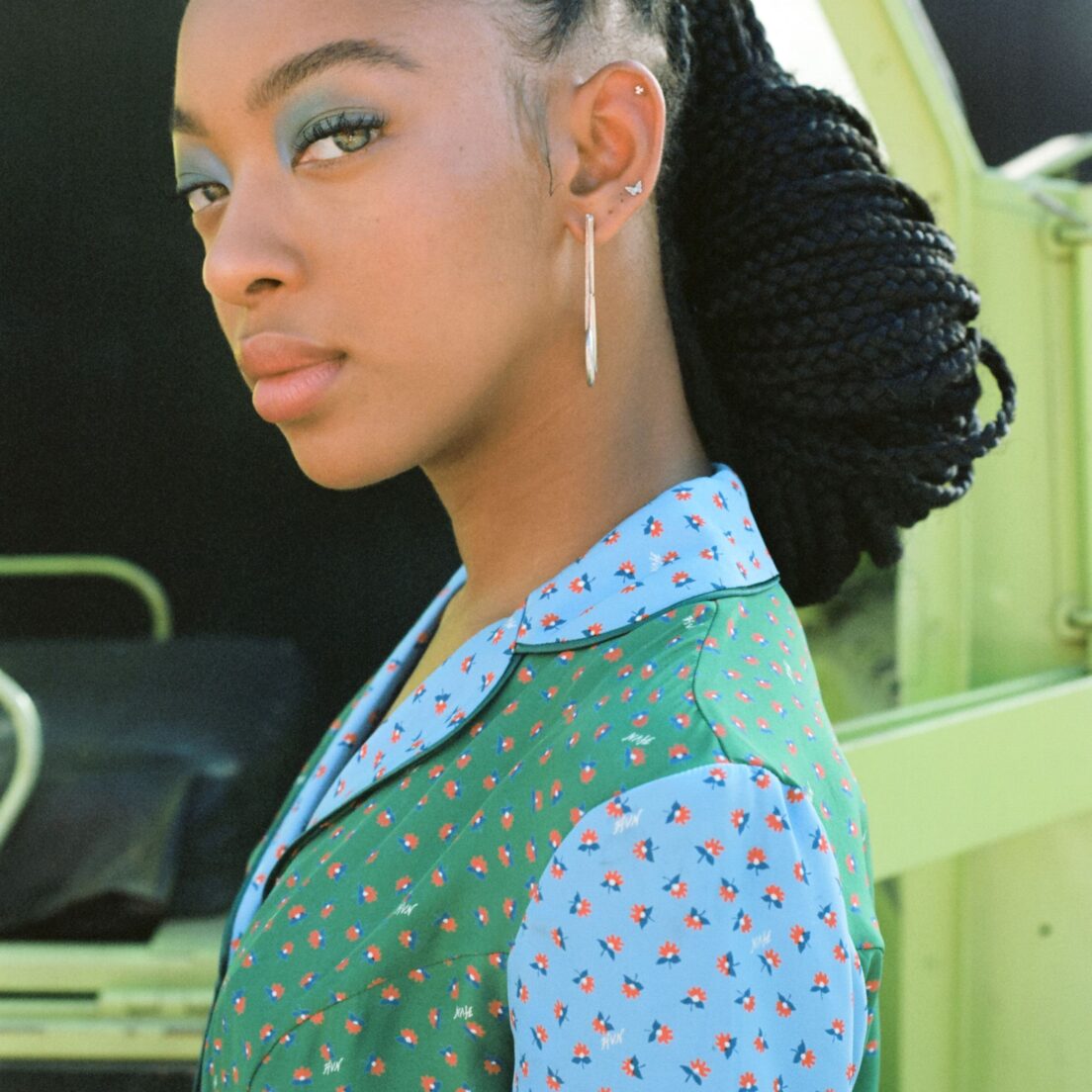 GU: How has being cast in Wu-Tang: An American Saga catapulted your career trajectory as an actress?
Griggs: Thankfully, I was able to do a movie this past month in Greece called "The Enforcer," working alongside Antonio Banderas and Kate Bosworth, which I'm really excited for. I hope it'll come out next year. Even in auditioning for that and being booked for it once I met with the director and the writer, they were like, 'We watched Wu-Tang and we loved your character so much. We were really excited that you audition for it and to see your tape was amazing.'
It's little things like that to know that other directors, producers, and writers are also watching the show and enjoying it, but then also enjoying my performance. Once we work together, they get to see who I am on a personal level. It's amazing and still shocking because I forget that a lot of people watch the show. In my mind, I'm still just Zolee but I forget there's a whole audience who watches the show and only knows me as Shurrie.
Photo Credit: Lili Peper