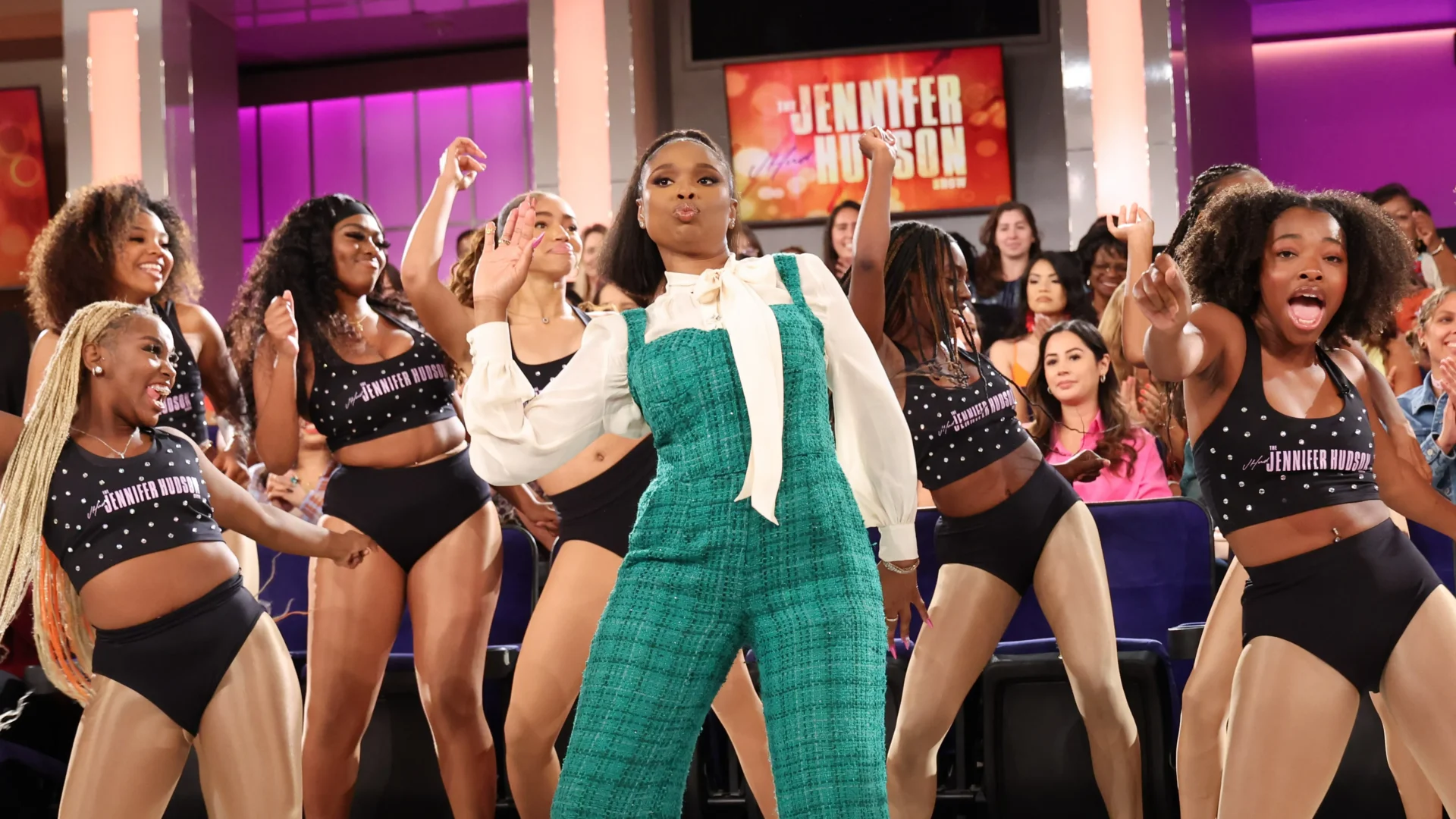 USC Majorette Team Makes National Television Debut On 'The Jennifer Hudson Show'
They appeared on the singer-actress's show after making their performance debut on September 17.
The Cardinal Divas, the University of Southern California's first-ever majorette team, made their national television debut. On September 27, they appeared on The Jennifer Hudson Show for an interview and a performance from the audience's seats.
The show was tapped on September 22, team captain Princess Isis Lang told USC Annenberg Media. It came just days after the Cardinal Divas made their performance debut at the September 17 Fresno State game in the stands of the Coliseum.
Lang posted a clip of the team's performance alongside a post celebrating her achievement.  "I created a majorette team at a PWI [predominantly white institution] and performed at our first game. Truly though, I'm so blessed and can't thank God enough," she tweeted. "Thank you to my parents and to everyone who supported me along this LONG journey. And my girls FYE … The Cardinal Divas of SC are UP NEXT."
After her tweet went viral, Lang received polarizing responses. Some celebrated the win while others criticized her for not starting a majorette team at an HBCU. "I did want to attend an HBCU," Lang told ESSENCE. "It just didn't really work out for me. I didn't want to stay in college longer and pay so much more money when I knew that there was another school that had the opportunities, connections, and believed in me the same way."
Seeing that USC didn't have a majorette team, Lang decided to change that. In March 2022, she got the Cardinal Divas officially recognized as a school organization.
"There are a lot of negative comments that are going around, but I think the bigger picture of everything is really just to support Black women and uplift Black women everywhere," Lang added. "I appreciate and applaud everybody that has gone to an HBCU or a PWI, but I'm just here to open up a space for the Black women at my PWI, because we deserve to uplift and embrace our culture just as much as anybody else."
The Cardinal Divas are here to stay, Lang said confidently. "We just want to show everybody that we are here to stay and we deserve as much camaraderie as any of these other dance teams at USC and across the country," said Lang.
About Kyra: Kyra Alessandrini is a news writer at Girls United and a freelance journalist. Her work has appeared in publications such as Time, The Hollywood Reporter, InStyle, and Elle. Born in New York and raised in Paris, France, she is passionate about culture, street photography, and travel.