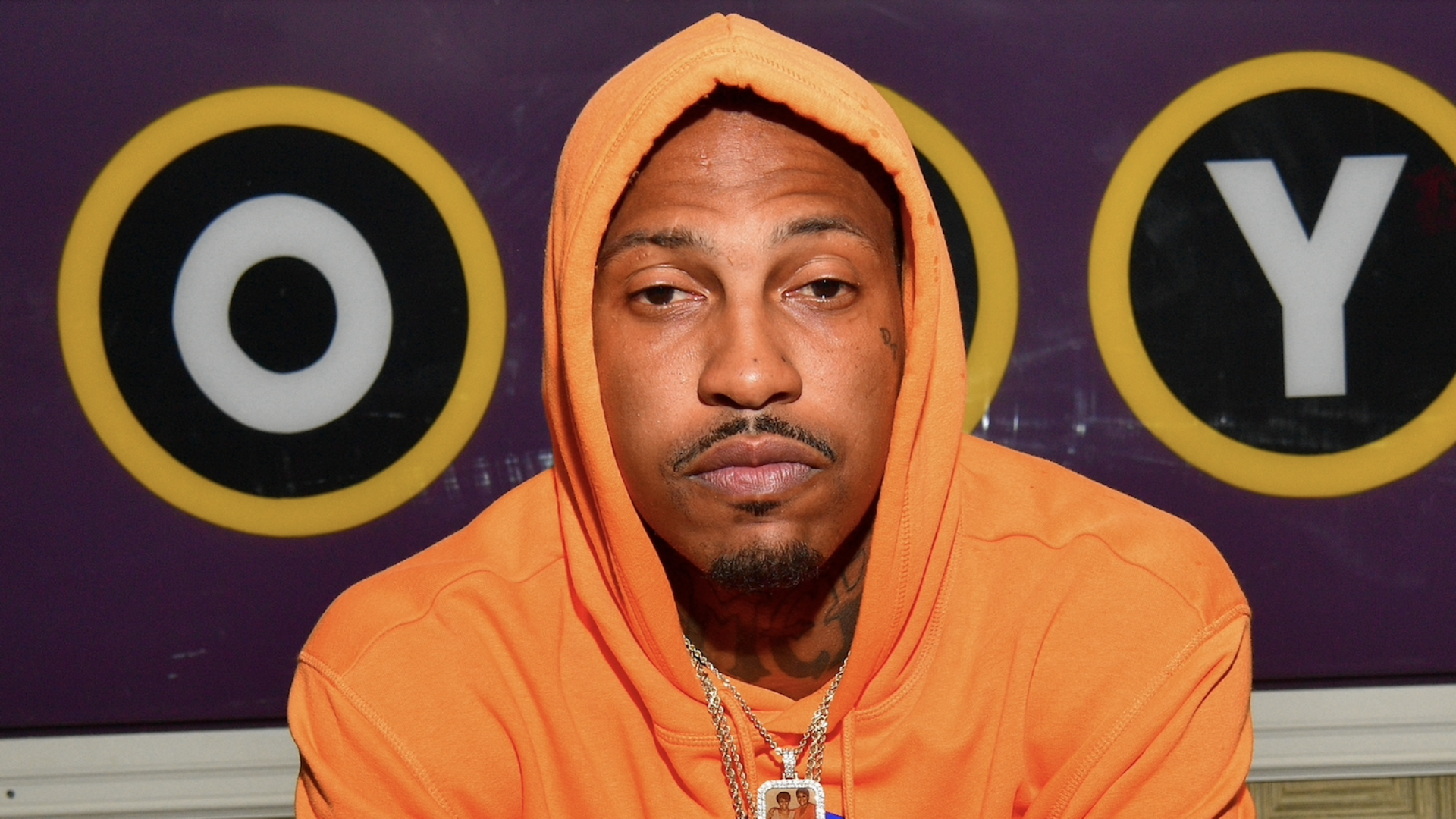 Suspect In The Shooting Death Of Rapper Trouble Surrenders
Mariel Semonte Orr, a rapper known as "Trouble" or "Skoob" was shot and killed on Sunday, June 5.
Mariel Semonte Orr, the rapper known as "Trouble" or "Skoob," has passed away at the age of 34.
The Atlanta Journal-Constitution reports Rockdale County sheriff's deputies' found him lying on the floor at the Lake St. James Apartments around 3:20 a.m. on Sunday. The rapper was taken to a hospital, where he died from a gunshot wound, police said.
Police identified the alleged shooter on Sunday. 33-year-old Jamichael Jones turned himself in to the authorities near Atlanta in the early hours of the morning on Tuesday. It has been reported that Jones' mother was instrumental in his surrender.
As for the moments leading up to his passing, Trouble was at a woman's home when a man she identifies as her ex-boyfriend broke into the home they once shared.
According to an arrest warrant obtained by CBS reporter Tori Cooper, the woman says she and Trouble were in bed when Jones entered and began physically attacking them both. She also says Jones took out his weapon and shot Trouble in the chest before fleeing the scene.
Jones is charged with aggravated assault, felony murder, home invasion and battery.
The recording label Trouble was signed to, Def Jam Recordings, confirmed his passing via its verified Instagram page on Sunday. "Our thoughts and prayers are with the children, loved ones and fans of Trouble. A true voice for his city and an inspiration to the community he proudly represented. RIP Skoob," they wrote.
Trouble's music career took off with his debut mixtape, December 17th, in 2011, which had the hit song "Bussin." The song's remix featured rappers Yo Gotti and Waka Flocka. Seven years later, he released his major label debut Edgewood, which was a collaboration with Mike Will Made-It.
In 2020, he released his final album,Thug Luv.
The hip-hop community is sharing their condolences and memories of the slain artist.
Producer Mike Will Made It left a tribute on Instagram account, saying "Happy to be able to have met u, laugh with u, make history with you, [and] give you a real opportunity you deserved. Still 1 of my favorite rappers out the city. Rest Easy Broadie #LLTROUBLE #LLSKOOB.