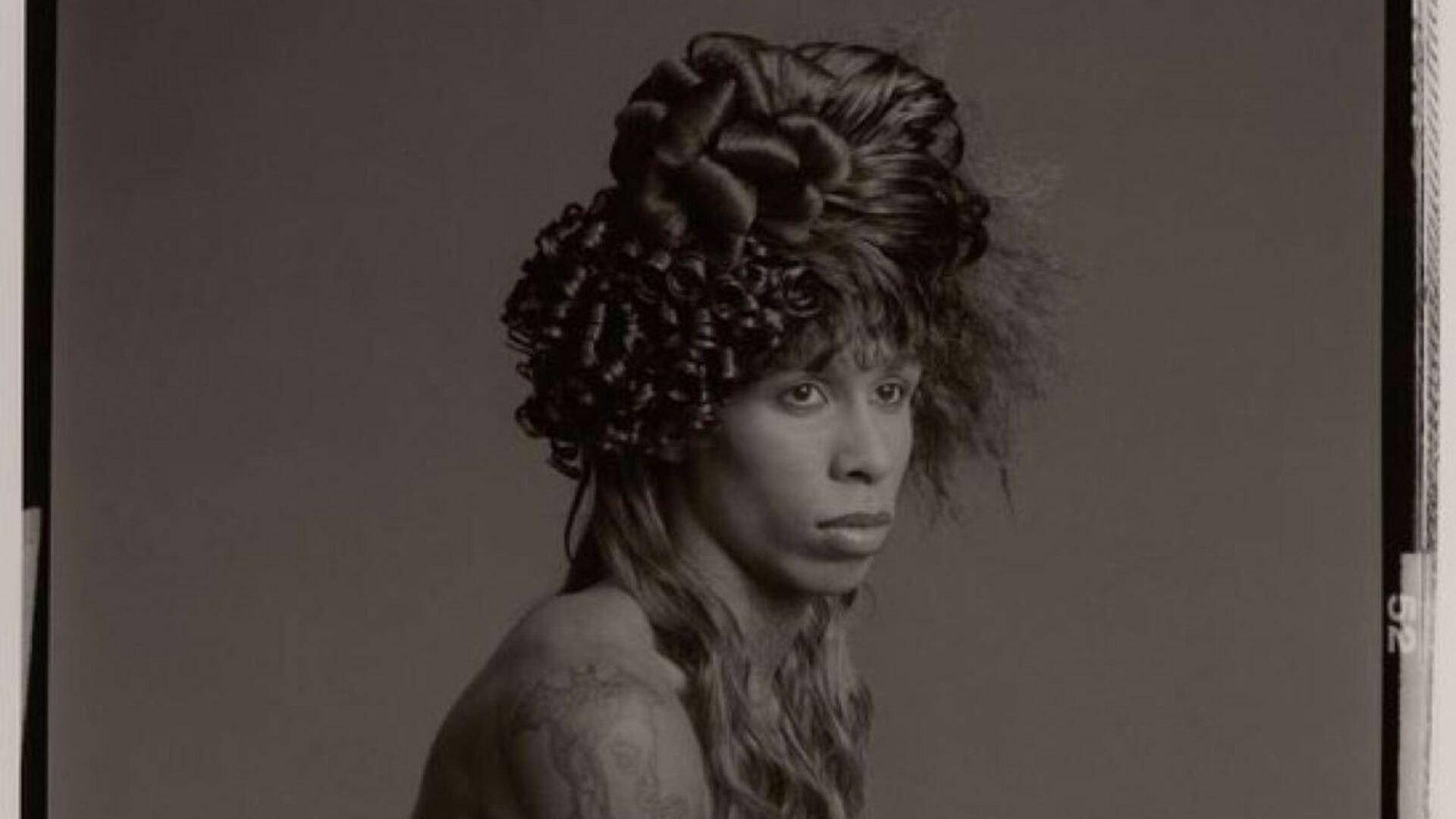 Remembering Trans Model Tommy Playboy
A look into the beloved life through personal friend Brandonn St. Regis.
In every community, there's always that one person that brings joy and life to others, that when they're not present, their impact is massively felt. While many New Yorkers serve as "the life of the party," there will never be another Tommy Playboy.
Also known as Thomas Blackwell, the Philadelphia native later moved to the Bronx and set their sights on becoming a star. Forming friendships along the way, including Brandonn St. Regis, the budding phenomenon quickly took up space wherever they were.
"I met Tommy two years ago," St. Regis tells GU. "They came up to me complimenting my outfit at a party, and we instantly clicked. Tommy was dancing and carrying on all night, and I'd never met anyone with so much energy, and Tommy was probably the only sober person there."
Hustling to make their dreams to reality, Tommy Playboy became a household name in New York City. Aspiring to be a featured model for Balenciaga, their resume was stacked with notable luxury labels, including Telfar, No Sesso, and YSL, known for their catwalk strut and sociable character.
Garnering over 16 thousand followers on Instagram, their feed seamlessly married their identity of embodying the fashion-forward, confident, and New York City scene. Wigs of all colors, cuts, and styles are mixed and matched with fabrics, accessories, and designers as flash photography and professional photos create a unique mood board.
"I don't think there is a person who Tommy hasn't impacted. Tommy has the infectious energy and genuine kindness that you'll never find," said St. Regis.
Behind the solid yet mesmerizing personality lives a person who has struggled. Though the glitz and glamor of runways and carpets may be personal accolades, Tommy found strength in them through New York City, healing from the passing of their beloved grandmother.
The vulnerability of the friendship St. Regis and Playboy have created brought this healing to the surface, with Tommy stating New York being his saving grace, "If it weren't for my girls, the community & this city, I wouldn't have made it."
Tommy's priority is their family, as they doubled as a caretaker and guardian for their sister Jaela and her child. With their own goal of becoming a parent, they treated them as their own.
"Tommy took pride in providing for and caring for them. All they did was for their family," St. Regis said. Friends of Tommy have put together a Go Fund Me to fundraise for their accommodations and financial help for their family.
Leading up to their passing, Tommy walked in February's New York Fashion Week for MEFeater's Galentine's Day Show. They were most recently spotted at the Metropolitan Museum of Arts for a private dinner as the Temple of Dendur honored its year-long partnership with the Korean beauty brand Sulwhasoo.
According to police reports, Tommy was found unconscious on the northbound subway tracks of Seventh Avenue and West 42nd Street, being pronounced dead at the scene. While it hasn't been officially stated what the cause of death was, the area is heavily trafficked, with WWD reporting around 85,000 people passing through nightly between 7 p.m. and 1 a.m.
No matter the cause, it's shameful how the trans community must find ways to function in a dangerous society, with generations continuing their volatile practices and speech towards the LGBTQIA+ community. 
According to the National Center for Transgender Equality, more than one in four trans people has faced a bias-driven assault, and rates are higher for trans women and trans people of color. An additional study by the International Commission on Human Rights in the Americas found that trans women of color had a life expectancy of 30 to 35, and Tommy was 24.
As friends, family, and industry acquaintances mourn such a significant loss, St. Regis encourages anyone to remember Tommy's stature and influence on the city.
"Optimism is how Tommy moved through life because they accomplished many things they never imagined. Tommy always gave compliments that touched your heart, not your ego. Tommy was an angel on earth."