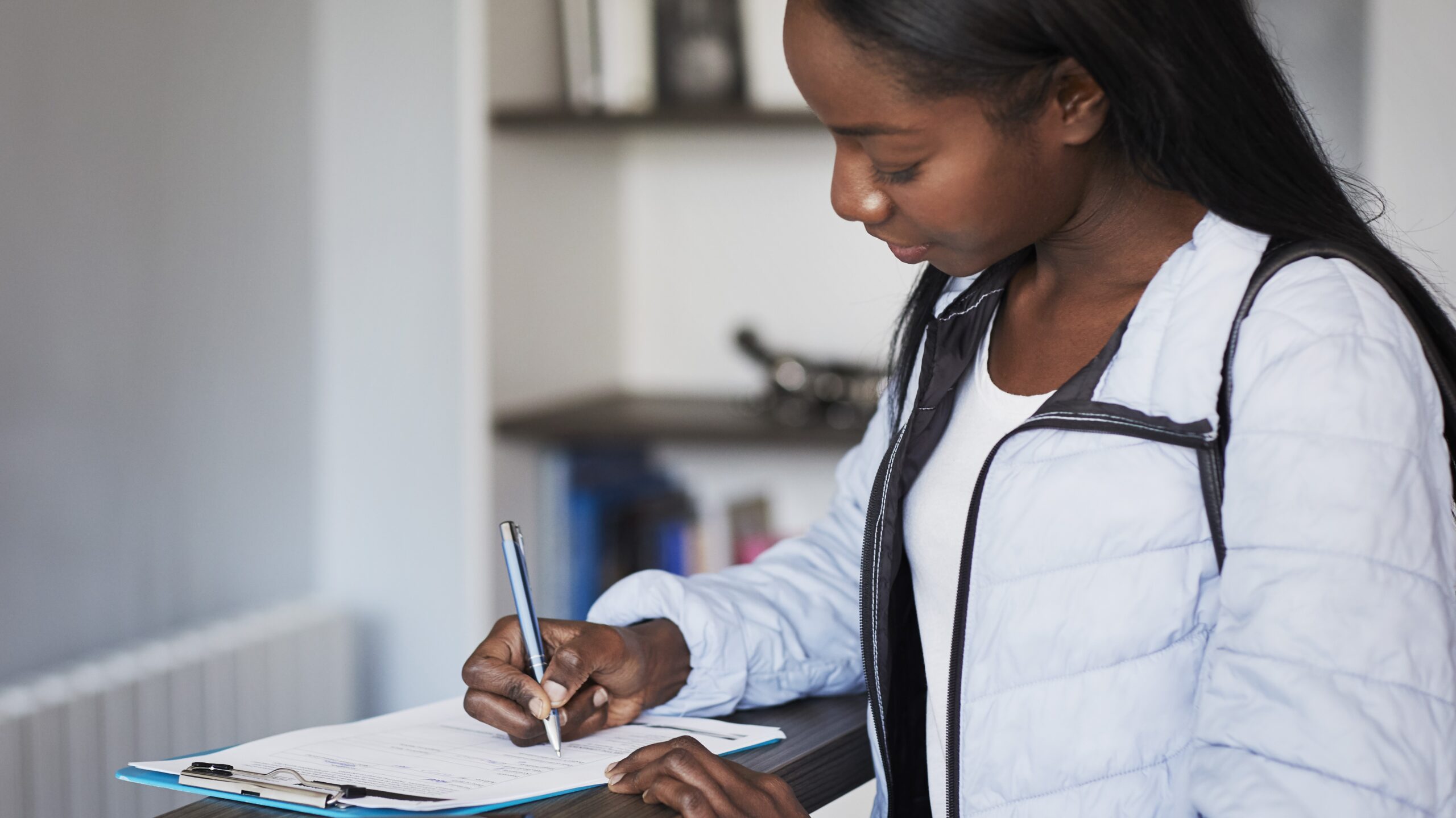 TikToker Says She Got Job Interviews After Changing Her Race And Name On Her Applications
Racial discrimination at work often starts during the hiring process.
A TikToker started a conversation concerning racial discrimination at work after sharing her experience applying to jobs. In a video that now counts over 1 million views, the TikToker spoke out against the companies she has applied to so far – criticizing the bias she faced as a Black applicant.
"The past six months I've been angrily and aggressively looking for a new job," said the TikToker, who goes by the name of Dee Realz on the app. "Absolutely no callbacks, no text backs, no email backs. I changed my resume three times. I've been putting in applications — at least three every single day for the past six months."
She decided to change both her name and race on her resume and applications. This resulted in her getting multiple call backs from companies.
"I changed my first name to be my middle name so it sounds a little less 'ethnic.' And then I was watching this Ted Talk of this girl who was saying, 'Hey, change your race to white.' And I was like, 'What?' Changed my race to white and I have four interviews next week. Same resume. Same qualifications. Same everything. Same middle name that I've had put on there for the past two months. Different first names, but for the past two months, it's been my middle name. Boy, they gonna be mad when my Black a-s shows up for that job."
In the comment section, Black applicants started sharing similar experiences. "I put 'prefer not to disclose' on the race section. Got 6 offers in a week," shared one TikTok user. "I need to do this," wrote another. "Those rejection emails were coming in so hard and fast that I had to start therapy to deal with rejection and self esteem issues."
Someone else questioned whether filling out a questionnaire about race should be included in job application forms. "I'm not even surprised but my next question is why are they allowed to ask our race on applications? Doesn't seem right to me," they commented.
Racial discrimination at work often starts during the job application process. A study from the National Bureau of Economic Research found that applicants with stereotypically Black-sounding names were about 10% less likely to get a call back than applicants with stereotypically white-sounding names.
Discrimination against applicants based on their race is illegal, according to the U.S. Equal Employment Opportunity Commission. "An employer may not base hiring decisions on stereotypes and assumptions about a person's race," is stated on the EEOC's website.
About Kyra: Kyra Alessandrini is a news writer at Girls United and a freelance journalist. Her work has appeared in publications such as Time, The Hollywood Reporter, InStyle, and Elle. Born in New York and raised in Paris, France, she is passionate about culture, street photography, and travel.