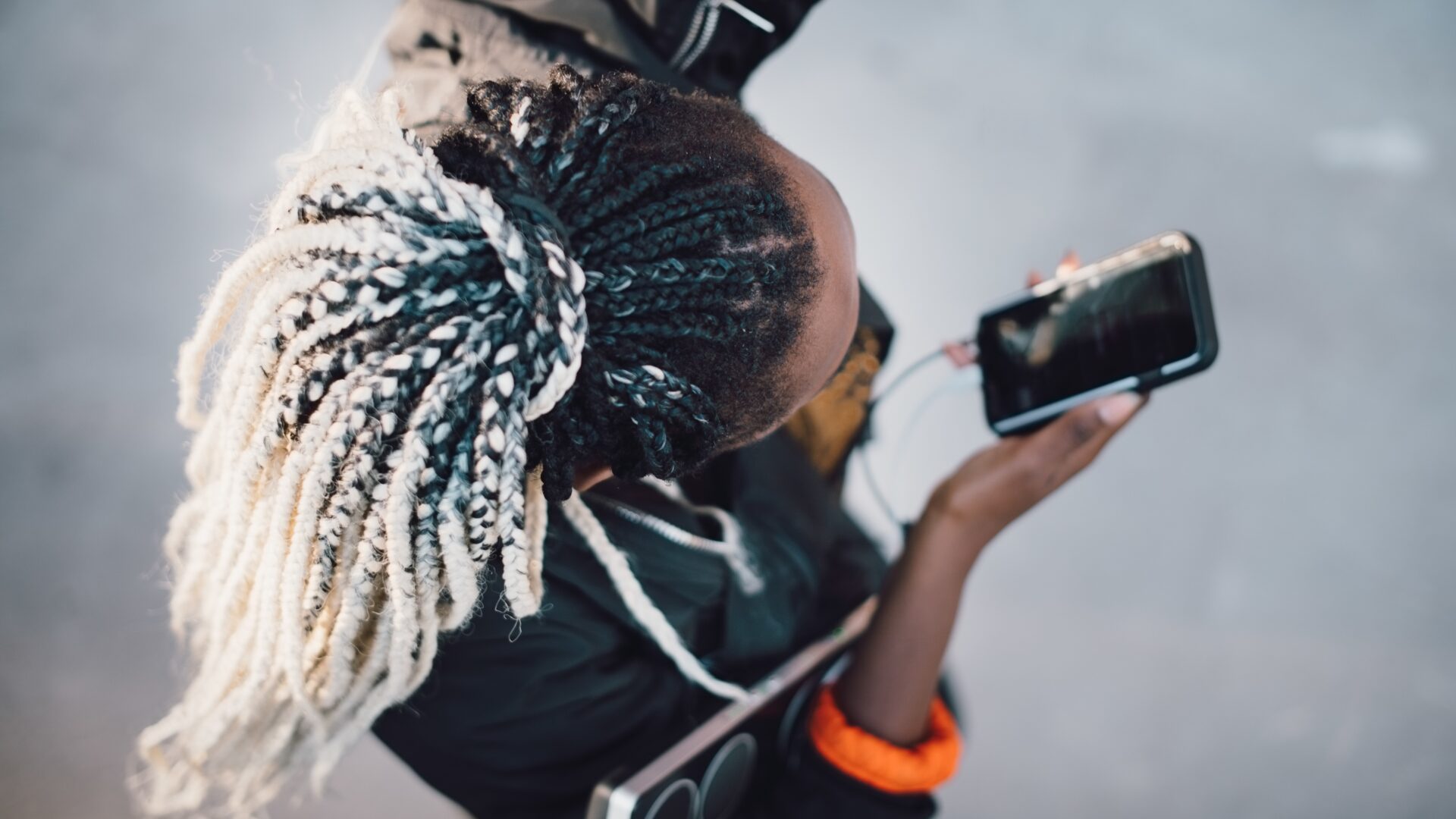 This Apple Employee's Contract Wasn't Renewed After 'Day In The Life' TikTok Goes Viral
Nylah Boone wanted to show Black women that working in tech can be a career option.
Nylah Boone was working as an Apple contractor when she posted a "Day in the life" video on TikTok. She showed her followers each step of her day – from her morning routine to working in the office and having lunch with her coworkers.
The video quickly went viral and currently has 84 thousand likes. A month after posting the video, Boone's contract with Apple wasn't renewed – prompting her followers to ask whether or not she was fired for posting behind-the-scenes content of working at the tech company.
Boone's contract wasn't renewed after having worked 15 months at the company as a project manager. Apple has a strict non-disclosure agreement (NDA) policy, according to Insider. This prevents employees from sharing any confidential information about the company. Filming in the office could be considered a breach of contract.
Via her video, Boone wanted to show her followers what life was like in the office after having worked remotely. She also wanted to show other Black women that working in tech can be a career option.
"My followers or people that would reach out to me or comment were like 80 percent Black women," she told The Verge. "That was important to me to be able to connect with other Black women as well to encourage them, 'You can work in this industry or work in this role.'"
She thinks it's important for people of color to see examples of their community working in tech roles. "Imagine if there were no POC creators or Black women creating the content about their jobs in tech. There are so many people on [TikTok]… like middle school, high school [girls]," she added. "If they have no exposure to it, they're not going to know that there are other options out there for them."
Boone also said there was no connection between the video and her contract not being renewed, according to 9to5mac. She added that she "remains thankful for my career opportunities and growth from working at Apple, and how that helped pave the way for the wonderful job I have today." She now currently works at a marketing agency, which she shared with Afrotech.
About Kyra: Kyra Alessandrini is a news writer at Girls United and a freelance journalist. Her work has appeared in publications such as Time, The Hollywood Reporter, InStyle, and Elle. Born in New York and raised in Paris, France, she is passionate about culture, street photography, and travel.