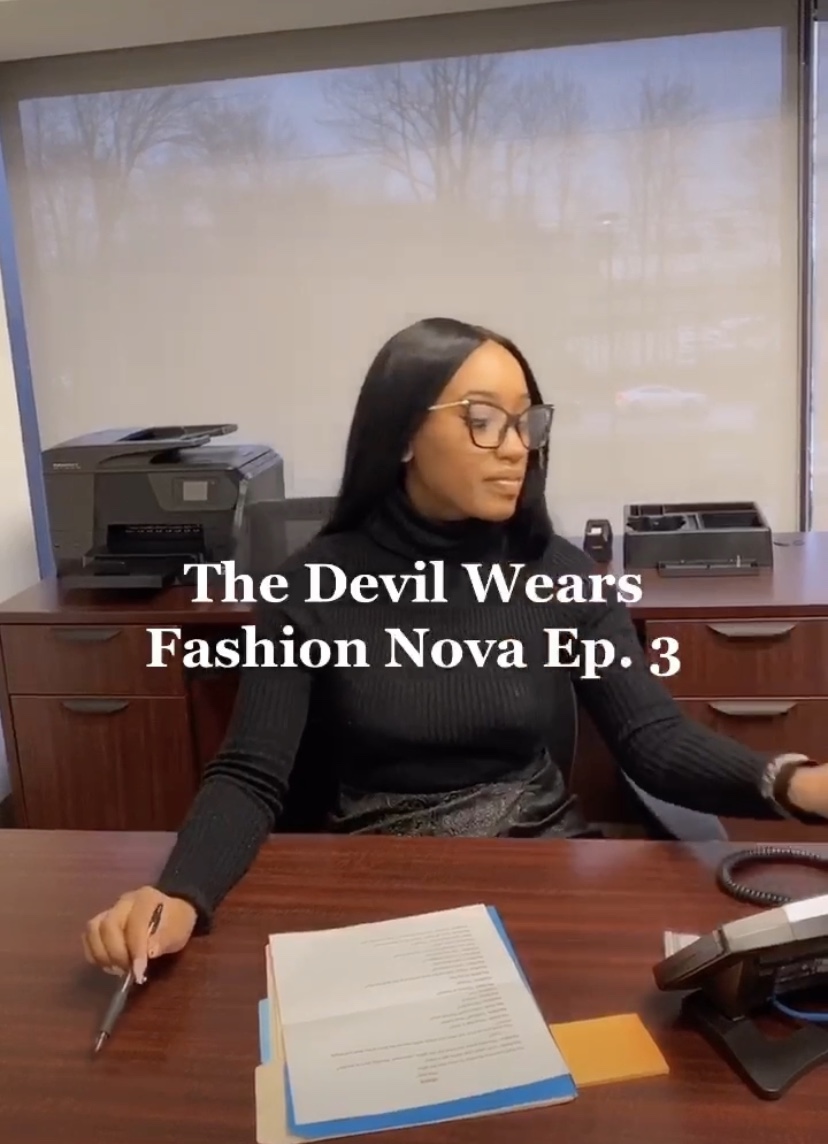 PREMIERE: Christina Beliard's 'The Devil Wears Fashion Nova' Episode 3
The viral TikTok creator is back with a hilarious new skit.
Christina Beliard, known as Tina Turtle to her 100,000+ Twitter followers, has quickly become one of the biggest content creators of 2020. After her "work bae" video went viral in late January, Beliard has kept fans entertained with a number of hilarious follow up vides. Now, she's branching out in the realm of skit comedy, and is exclusively premiering the third episode of her TikTok series, The Devil Wears Fashion Nova via Girls United.
Beliard's debut has garnered nearly 20 million views since she first posted it on January 20, 2020.
Beliard's latest TikTok videos are inspired by the 2006 film, "The Devil Wears Prada." In the movie, a young college graduate works her way up through the high fashion ranks, while tending to her strict, ruthless boss. This premise is given a comedic twist in Beliard's minute-long episodes.
This particular skit is done alongside TikTok user @its_pauldinej.
"I believe people like this [series] because it caters to Black women in corporate. It's about a boss and her assistant," Beliard said. "People really loved the first episode and demanded I give more content. I drop an episode every Wednesday."
Watch the latest episode of The Devil Wears Fashion Nova here.
Photo credit: Source