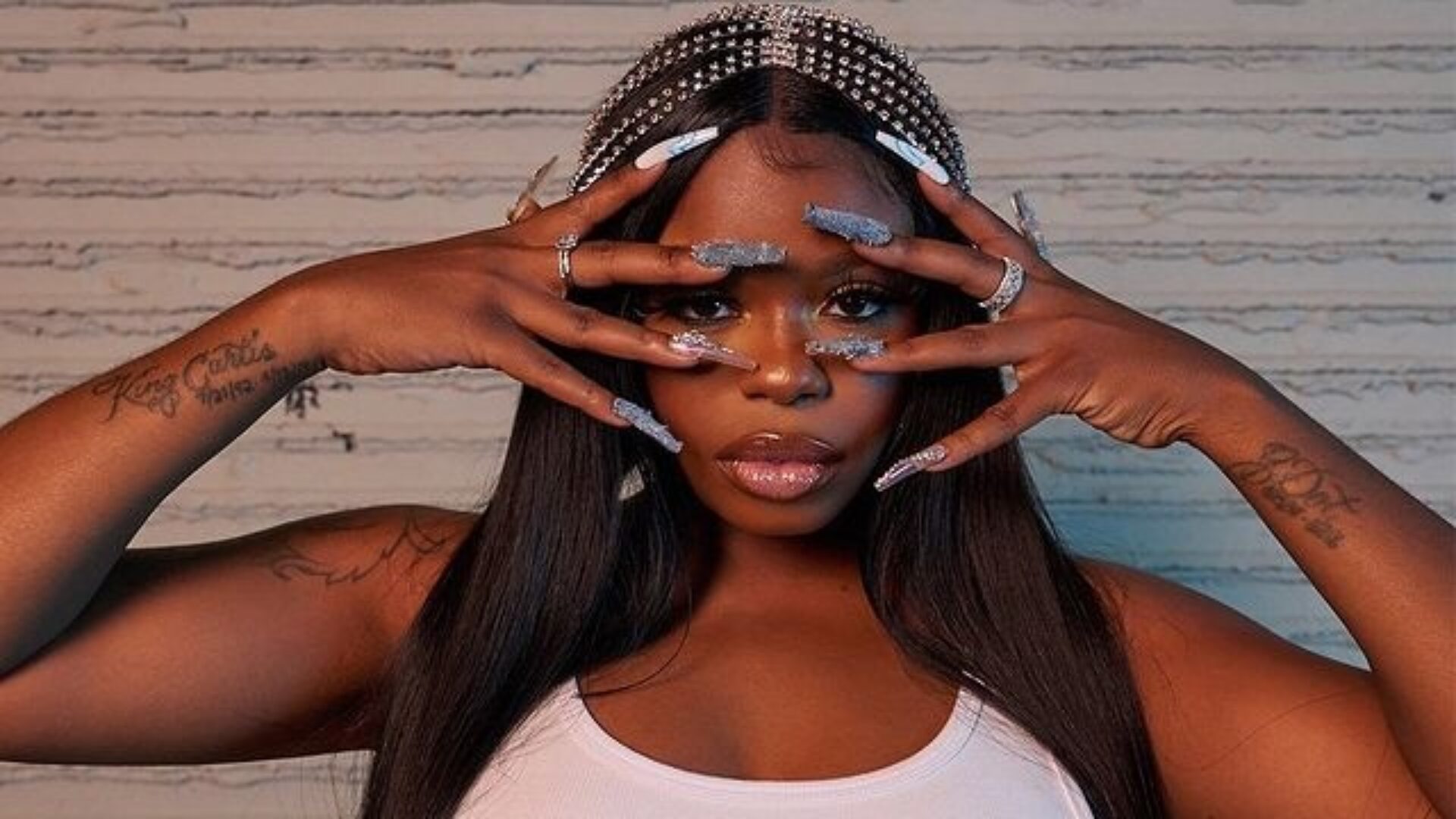 This True Religion x Dreezy Collab Is What Y2K Dreams Are Made Of
The Diamond collection includes repurposed pieces and was designed by Dreezy herself.
If there is one fashion trend that has recently been going strong, it's the Y2K revival. From mini denim skirts to low-rise silhouettes and bedazzled accessories, early 2000s fashion is more popular than ever. True Religion was an integral part to denim silhouettes of the Y2K era. It's no surprise that that brand is now looking back and finding inspiration in fashion from the turn of the millennium.
True Religion decided to collaborate with hip-hop and R&B artist Dreezy for its Diamond collection, an exclusive women's denim collection. It includes 12 pieces – including mini skirts, lace-up bustiers, cropped tank tops, jeans, jackets and accessories.
Dreezy helped sketch and design the pieces – making sure the collection was a direct throwback to Y2K fashion. "The process was very experimental and fun! The True Religion team told me how many pieces I could create from scratch and repurpose, and from there, my creative partner Jahzeel and I got to work," Dreezy told Hypebae. "We did our research on the Y2K era, one of my favorite times of fashion, and remixed it with new fresh ideas that we knew the girls would love. I used to take art classes when I was younger, so I was able to sketch every design exactly how I envisioned it. The goal was to stand out while giving timeless fashion to capture every audience."
The Diamond collection comes shortly after True Religion celebrated its 20th anniversary. The brand is currently looking to expand its womenswear category while keeping sustainability in mind. The Diamond collection was partly made using repurposed pieces, according to Hypebeast.
For Dreezy, this is her first clothing collection. Collaborating with True Religion is especially meaningful as the denim brand was a mainstay at home while growing up.
"My mom was the first person I've ever seen give fashion. She used to get everything custom made and if it wasn't custom, it was some type of name brand. She was the first person I ever saw wear True Religion jeans and she bought me my first pair," Dreezy told Hypebeast. "So growing up, I've always been into clothes, and I've always expressed myself through what I wear. I was more of a tomboy than her, so I took her over-the-top fashion sense and made it my own."
The Dreezy and True Religion collaboration is now available to shop on the brand's website.