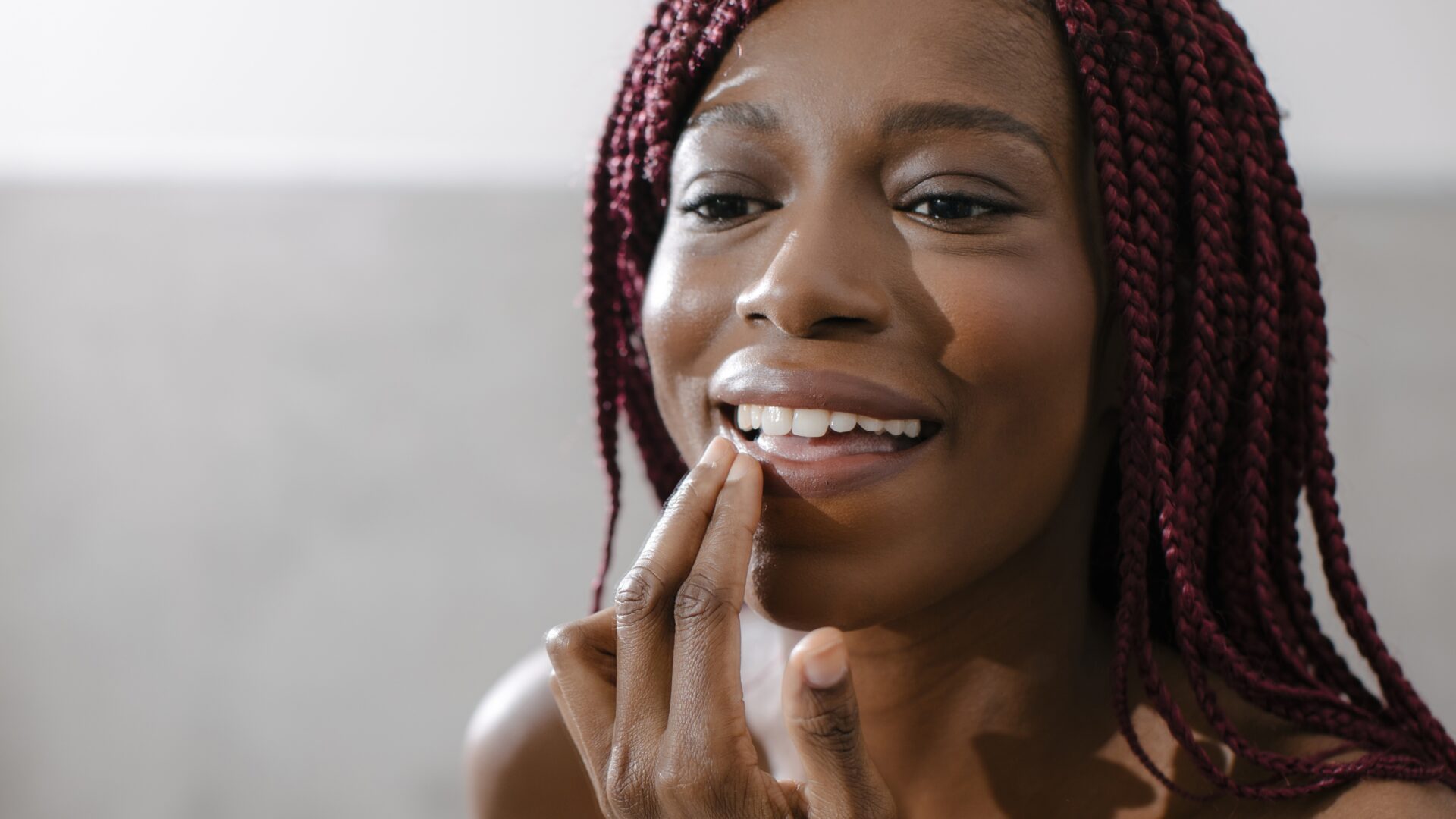 The Do's And Don't's Of Lip Care
Spoiler alert: hyaluronic acid is a must!
No one – and I mean, no one – wants chapped lips.
It's inconvenient, annoying, and sometimes can be in the way of your glowy skin when you're trying to top it off with some gloss or liquid lip stick. The girls are always raving about high-end lip sleeping masks and the most hydrating lip balms, but no one really talks about why hydrated lips are so important. Whether you're walking to the train station during the dry winter season or on a dehydrating plane ride to the tropical vacation of your dreams, you don't want to keep having to worry about your lips looking kissable, plump, and just all-around healthy.
"For me, long hours in the studio and traveling can cause dry lips," singer and Treslúce Beauty founder Becky G told Girls United. "When I'm looking for a hydrating and moisturizing lip product, I look for products infused with hyaluronic acid and glycerin. That is why I love our Bold y Atrevida Lip Tint so much. Not only does it come in a range of bold colors, but we made sure it was formulated with these ingredients."
For their first-ever Lip Tint, which is priced at $18.00 USD, Treslúce Beauty's latest vegan-friendly product is formulated with hyaluronic acid for plumping, glycerin for hydration and moisture, and plant-derived oils for the ultimate cooling sensation and dewy finish. "Glycerin and squalane are the active ingredients that make our Bold y Atrevida liquid lip tint moisturizing," the "MAMIII" singer explained to Girls United.
"Glycerin is a humectant that attracts water to itself. Therefore, it helps to trap moisture, while increasing skin hydration and relieving dryness," she added. In addition to giving your lips a beautiful, dewy finish, the Bold y Atrevida Liquid Lip Tint is available in six covetable shades – Mesmerize, Electric, Captivate, Seductive, Daring, and Fearless. "Bold y Atrevida is infused with olive oil that is rich in antioxidants and fatty acids, which can help skin look and feel more moisturized."
According to Rebekah Laguardia, SVP of Product Development at Milani Cosmetics, the main causes of dry lips include dehydration, the effects of medication, frequently licking your lips, and other hormonal changes that may occur in the body. "The skin on the lips is much thinner than the skin on other parts of the body and one of the most exposed to the elements like sun, the cold, wind, dry climate, etc. making them more prone to chapping," Laguardia explained to Girls United.
Milani Cosmetics recently launched their Keep It Full Maxxx Balmshell Lip Plumping Balm, which is described as an ultra-nourishing balm with conditioning, cooling lip enhancer. In addition to great moisturization, the Lip Plumping Balm's ingredient list includes a blend of mango butter, Vitamin E-rich Avocado Oil and Camellia Oil to soothe, nourish and protect the lips during the dryer months ahead. When asked about the importance of these ingredients, Laguardia noted that most lip products should contain certain key ingredients to guarantee hydration and moisture for any consumer.
"Look for oils such as castor seed oil, nourishing butters like shea, ceramides, beeswax, and dimethicone [or] petrolatum – all of which help to seal in moisture and comfort cracked and split lips," Laguardia added.
Keep It Full Maxxx Balmshell Lip Plumping Balm is now available for purchase at MilaniCosmetics.com and will soon be available on Walmart.com.
Photo Credit: Getty Images/FreshSplash