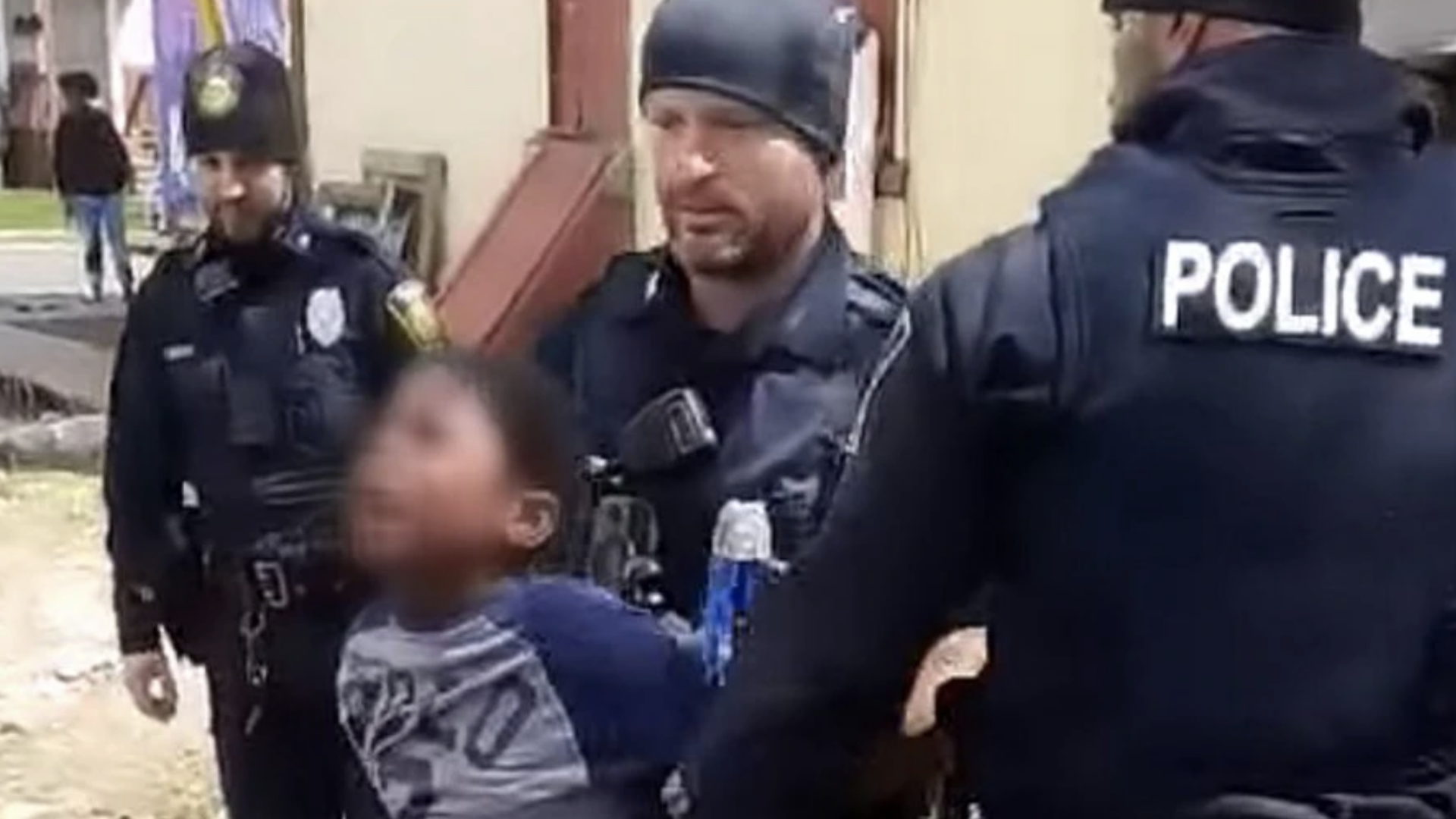 Syracuse Police Detain An 8-Year-Old Boy Over A Bag Of Stolen Doritos
The video has garnered mass outrage.
On April 18, 37-year-old Kenneth Jackson (who is Twitter user who goes by @HunndoHefner) shared a now-viral video of an 8-year-old Black boy being placed into a police car for allegedly stealing a bag of chips.
"Syracuse police really ?," the caption read. "Over a bag of chips ? He's just a kid." The cop who was holding the child's arms behind their back was white.
In the video, Jackson can be heard interacting with the officers, saying, "I saw y'all snatch him up like he was a grown a– f—ing man!" There was also another child present in the video who told police the boy "didn't do it."
The child, who was sobbing, was placed into the back of a police car.
According to Syracuse, Anthony Weah, the child's father, was running Saturday errands when he received a call from the police about the incident. When he arrived home to his three sons, the police were present. They did not press charges.
"Why would the police treat that child like that?" Weah asked Syracuse. "Over a $3 bag of chips." He is looking to file a complaint against the officers.
The police have since issued the following statement:
"We (SPD) are aware of a video being shared on social media involving several of our Officers and juveniles accused of stealing from a store on the City's northside. The incident, including the Officers' actions and body-worn cameras, are being reviewed. There is some misinformation involving this case. The juvenile suspected of larceny was not placed in handcuffs. He was placed in the rear of a patrol unit where he was directly brought home.  Officers met with the child's father and no charges were filed."
Jackson's footage of the moment can be viewed below.
The video has been watched over 5 million times on Twitter alone.