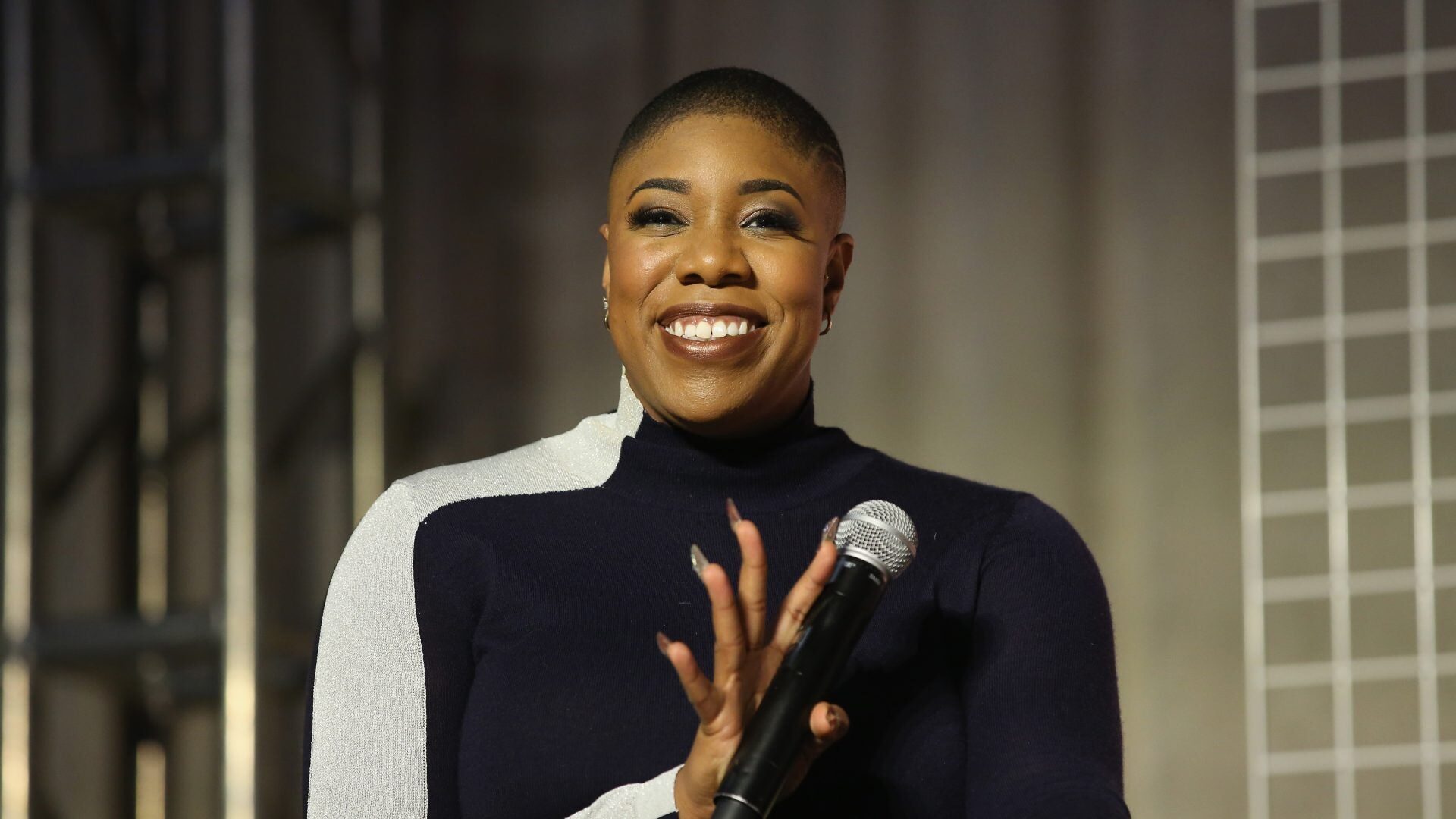 Symone Sanders May Become First Black Woman To Serve As White House Press Secretary
She has worked as the national press secretary for Sen. Bernie Sanders (D-Vt) and as a senior advisor to the Biden-Harris campaign.
Television commentator and former senior adviser to the Biden-Harris campaign Symone Sanders is being considered for the position of White House press secretary for the Biden administration.
Sanders and longtime Biden aide Kate Bedingfield are both said to be on the "inside track" to becoming the next White House press secretary along with a number of other women, according to Axios. Since the Trump administration went through four different press secretaries, some of which upheld dismissed conspiracy theories and attacks on journalists, officials are saying this is an important decision for Biden to make. 
On November 14, John Lockhart, the former press secretary under Bill Clinton, wrote for CNN that whoever serves at the podium next will be tasked with restoring trust for the American people because the Trump administration "promised the truth and delivered everything but."
President-elect Biden has been lauded as one of the most progressive candidates the U.S. has seen, as he selected the first woman and person of color to serve as the Vice President, Kamala Harris. He could make history again by choosing Sanders to be the first Black woman at the podium.
After working as national press secretary for Sen. Bernie Sanders (D-Vt), Sanders then moved to CNN as a commentator, who candidly shared the Black community's stances on pressing issues during President Trump's administration.
Photo credit: Getty Images