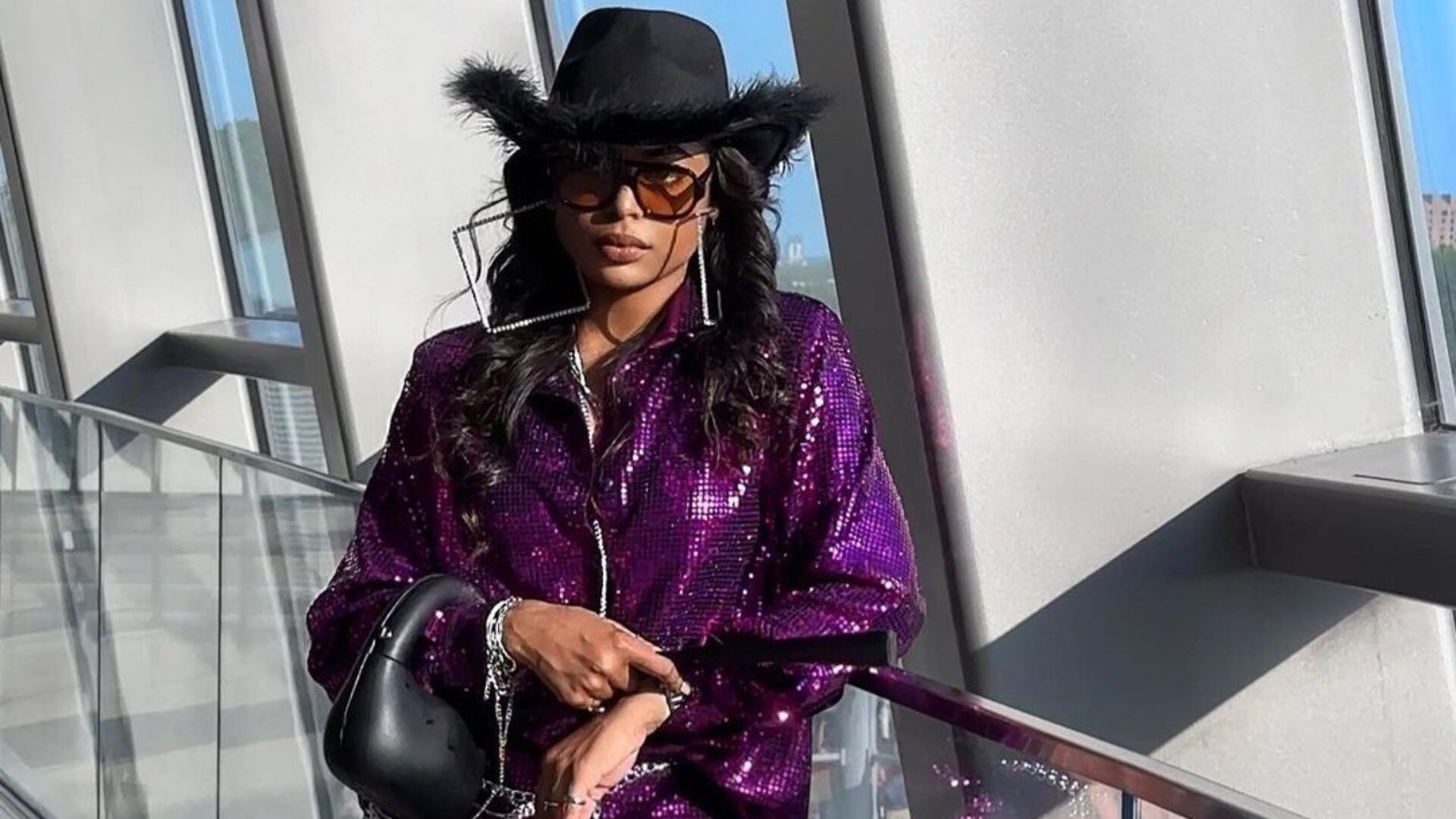 Style Influencer Ariana Johnson On Her Fashion Week Predictions
This viral fashion girl knows her trends.
If you've been on Instagram, the New York Fashion Week kickoff has already started. Parties have begun, traffic is worsening, and the shows are underway. Before the models and fabrics touch the runway, GU taps in style influencer Ariana Johnson to let us into what's hot and what's not this season.
Johnson's style can be described as moody yet anecdotal. Making her viral appearance through the fashion outlet Outlander, the influencer currently works for Ralph Lauren. She offers sleek and chic content of emerging brands, new pieces, and styling tips with her luxurious high rise as her background. "I love looks that can tell a story, reference something out of the ordinary, or are heavily researched," Johnson tells GU. "My eye is drawn to anything that gives me a visceral reaction or makes me think. I will always gravitate towards pieces like printed or textured statement outerwear and footwear with an unusual silhouette."
This year, Johnson is most looking forward to a few new emerging brands making their debut, connecting with other creatives, and Ralph Lauren's return to the NYFW runway. What she plans to leave behind is the ongoing Y2K trend. "Y2K and the 2000s era of style was so definitive to our culture, but it can look a bit costumey sometimes. There are some great Y2K interpretations out there, too," says Johnson.
With her top five brands this week being Diotima, Sergio Hudson, Luar, A.Potts, and Whensmokeclears, Johnson shares her top five predictions and how they'll impact trends and styles going into the new year.
Prediction 1: A.Potts Is The Next Best Thing
A. Potts is one of my fashion week highlights! I love that he uses visual design and construction risks to make a modern uniform. Post lockdown, we've witnessed the shift of more intentional "fun" dressing, so I'm expecting more risks in terms of silhouette and shape, whether with exaggerated novelty outerwear or more kitschy maximalist accessories.
Prediction 2: Sergio Hudson Prints Will Be Duped
I am the biggest fan of Sergio Hudson's expert tailoring, particularly suiting, so I'm predicting sleek blazers and long floor-sweeping coats. Sergio also utilizes color in such a chic way to create these fantastic monochromatic visuals, so I'm looking forward to an exciting color story. I hope to see more of his interpretation of prints.
Prediction 3: It's The Small Details
There will likely be more of a focus on hand-crafted details and placement in apparel. As an art lover, I love using form and hand craftsmanship as storytelling elements in the design process. I want to see more artistic beading, hand embroidery, and crochet incorporated into clothing, especially in small details such as buttons and closures. Diotima and Kilentar focus on this, so I'm excited to see how this category evolves for the upcoming season.
Prediction 4: Denim On Denim
I predict denim and the various explorations of denim will continue to trend for the following year. I expect heavily distressed elements, engineered prints, experimentation with dyes & washes, and oversized stacked silhouettes and fits.
Prediction 5: Workwear Just Got More Cozy
I love the athletic workwear trend heavily inspired by Martine Rose and the classic London style. I love the juxtaposition of classics like striped oxfords, menswear ties, and tailored suits with layered activewear staples like oversized jerseys and gym socks. Luar and Sami Miro are doing significant alternative work-inspired collections, so I'm excited to see that evolution.