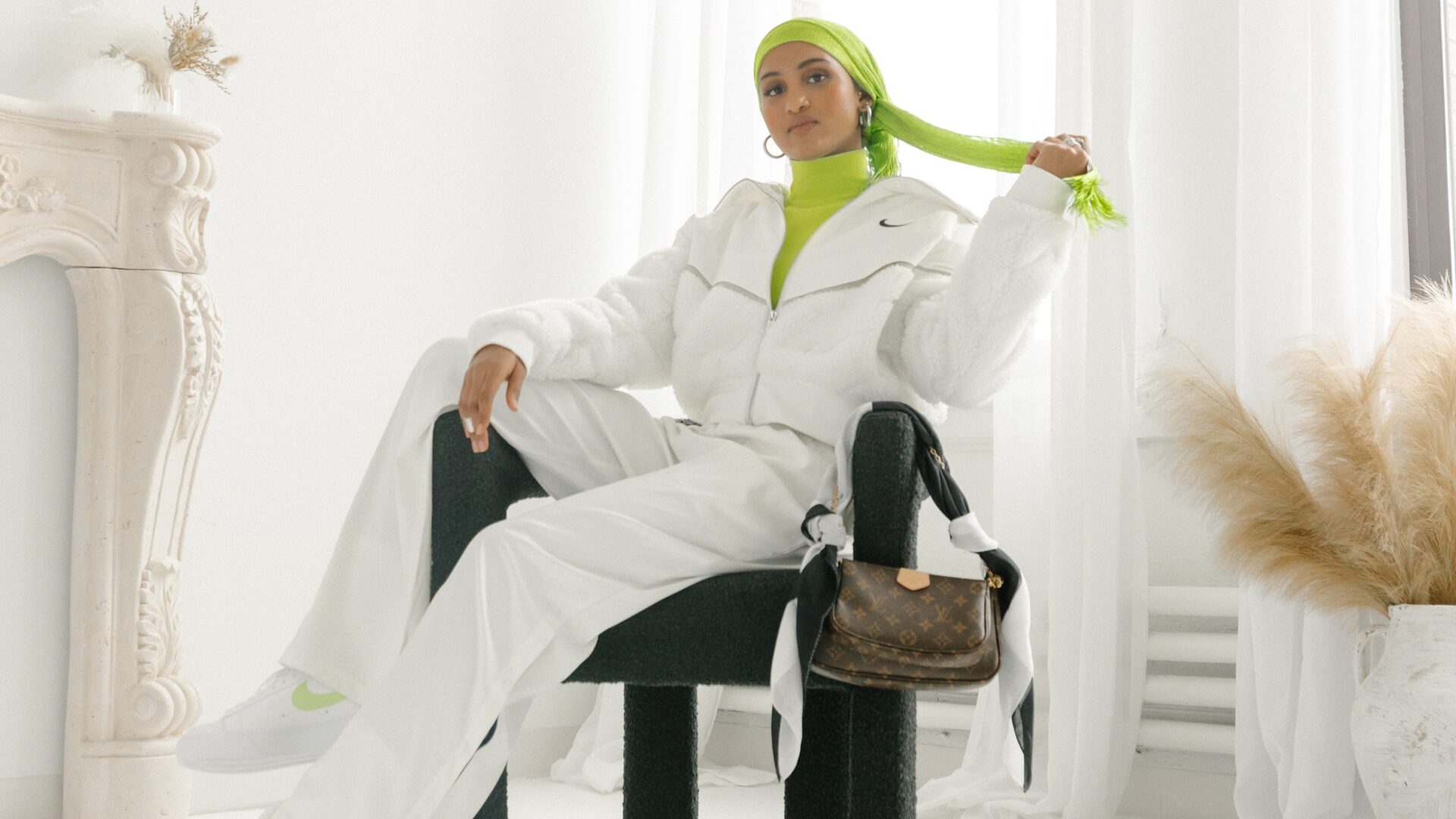 StockX Honors Revolutionary Female Athletes For Women's History Month Campaign
The "Built Different" campaign includes Muslim basketball player Jamad Fiin.
Just in time for Women's History Month, StockX launched their "Built Different" campaign, which shines a well-deserved light on trailblazing female athletes who are breaking boundaries in the male-dominated industries of sports and entertainment all while inspiring a new generation. Amongst these women are Jamad Fiin, Muslim basketball player and CEO/founder of a free basketball camp for young girls called Jamad Basketball Camps; NCAA basketball star Paige Bueckers; gamer Sydney "Sydeon" Parker, and pro skateboarder Briana King. 
The StockX campaign premiered its "Built Different" campaign video on International Women's Day. Moreover, StockX will be sharing episodic content featuring in-depth videos with each brand partner throughout Women's History Month. The campaign will also consist of a "ReStockX" sweepstakes, a Discord panel, opportunities to shop the looks of each brand partner, and more. 
"As a longtime fan, I'm excited about the opportunity to partner with StockX, a company that always has a pulse on what's trending across current culture," Fiin told Girls United. "To me, StockX not only represents what's now but what's next. The platform is rooted in a commitment to affording access and celebrating authenticity; and as a Muslim woman in basketball, StockX's focus on inclusivity resonates deeply. I look forward to working together to shine a light on the notion that sports and fashion can be for anyone, regardless of their background."
Girls United had the chance to catch up with Fiin and speak with the athlete about her personal sneaker style, her thoughts on female athletes in the fashion space, and more.
Girls United: When did sneakers become an integral part of your wardrobe?
Jamad Fiin: I've always been a huge fan of sneakers, but I really started to get interested in them from the days my brothers and I used to camp outside shoe stores through the night with our dad. From then on, I was obsessed with having the latest shoes and then styling them out to what I usually wear.
GU: As a basketball player, do you believe that your wardrobe as an athlete often gets downplayed?
Fiin: I think that female athletes' style tends to be overlooked, but I've shown through my social media – and now through my partnership with StockX – that you can have game both on the court and when it comes to street style. Personally, I get my sneaker inspo from the distinct colorways that we've seen the brands drop more of in recent history. If I gravitate to a certain palette, I start with my feet and work to incorporate it into my outfit — I think those that follow me on social have come to expect (and hopefully appreciate) pops of color when it comes to my wardrobe. Beyond my love of sneakers, I draw inspiration from a long list of style standouts including a couple of my favorite NBA players growing up and of course, from my mom who tops my list for so many reasons and who is my inspiration for style and the latest fashion. 
GU: Why is it important to highlight women in the sneaker community?
Fiin: I'm of the mind that women have a place in any community in which they feel a part. And, if we don't feel inherently a part, we blaze trails and make our own way — whether that be in sports, the sneaker space, or anything in between. My partnership with StockX and the role I played in the recent Built Different campaign highlights how women are breaking down barriers, pushing boundaries by building their own platforms, and paving the way in traditionally male-dominated industries.
GU: Currently, what're your favorite sneakers to wear?
Fiin: I wear a lot of Jordan 1s and dunks currently but my favorite sneakers are definitely the Playoff 12s and the cement 3s, considering I used to camp all night for their release back in 2012. 
Photo Credit: StockX