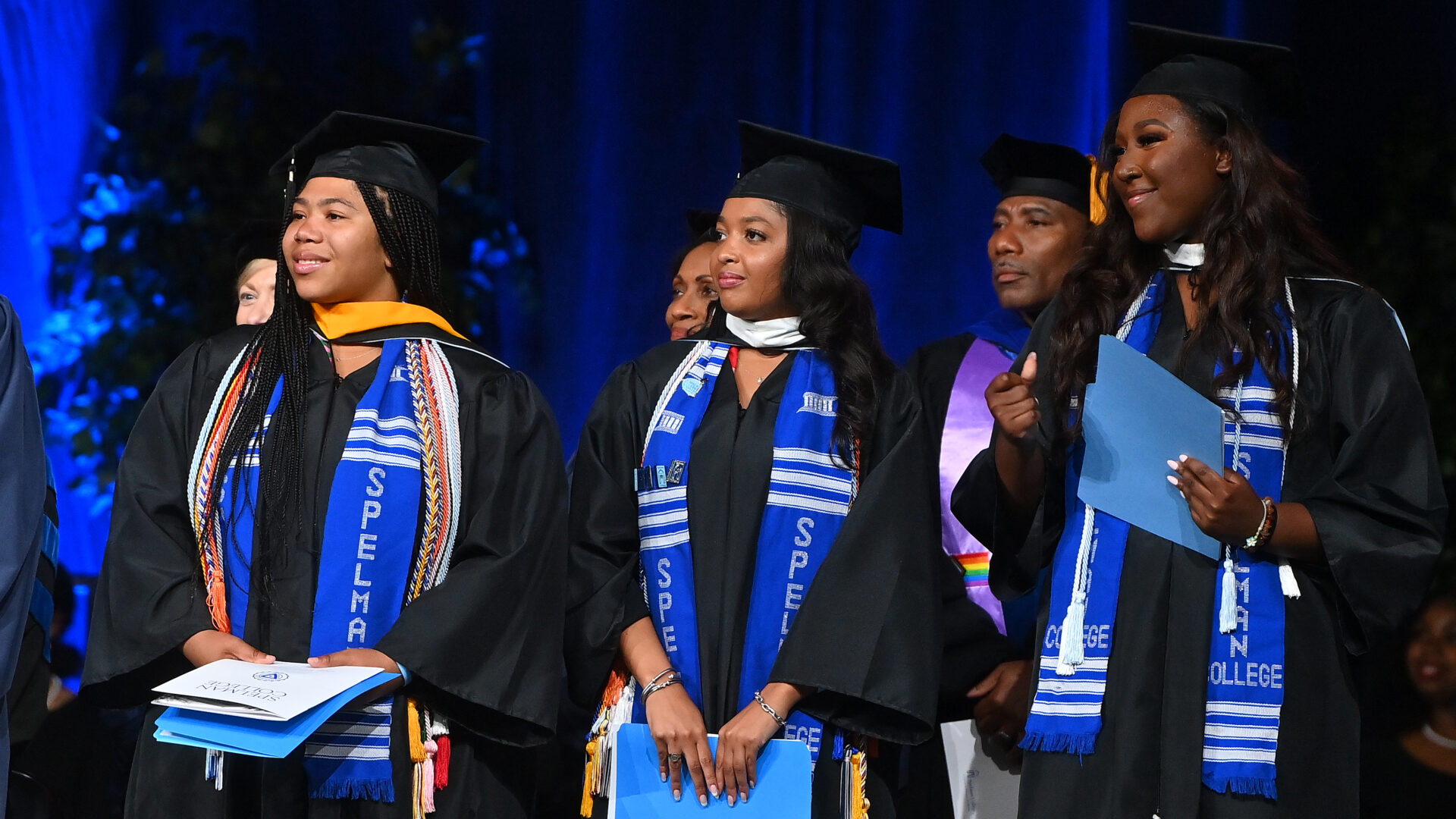 These Spelman College Students Are Making History At Graduation
The HBCU will have multiple valedictorians for the class of 2023
This year Spelman College has four valedictorians for the class of 2023. Graduation season at Historically Black Colleges and Universities are the ultimate event. It serves as a full-circle moment for the next generation to see how far they've come.
Maya Blasingame, Amaia Calhoun, Sydney DuPree and Chandler Nutall are the Gen-Z'ers shaking things up and representing their class. "I feel just really excited and grateful. I think for me, coming in as a biology major, I was like, I'm just trying to make it through it," Blasingame said.
Blasingame will attend medical school and hope to underrepresented populations and advocate for those not always seen and heard within the medical community, the website stated.
Calhoun is moving toward her next chapter at Princeton University's Investment company and Nutall is preparing to attend law school after her fellowship in New York once she graduates.
For DuPree, she plans on staying in the community of Atlanta to chase her casting director dream and is currently signed to Atlanta's Forward Agency with a 4.0 under her belt for graduation.
Spelman College received a commencement speech from journalist Nikole Hannah-Jones and actress Tracee Ellis Ross obtained an honorary.
"Thank you, @spelman_college! I'm excited to join the Spelman sisterhood," Ross posted. "What a wonderful honor."
The class of 2023 finally made it to the finish line and now it's time to walk across that stage one last time before entering a new chapter for graduation season.
"This year's graduating class of 468 students, receiving 294 Bachelor of Arts and 174 Bachelor of Science degrees, will include four valedictorians, a salutatorian, and many high-achieving graduates from across the country," Spelman College captioned on Instagram.
About Kenyatta: Clark Atlanta University and Medill School alumna Kenyatta Victoria is the Girls United writer covering everything from news, pop culture, lifestyle, and investigative stories. When not reporting, she's diving deep into her curated playlists or binging her favorite comfort shows.