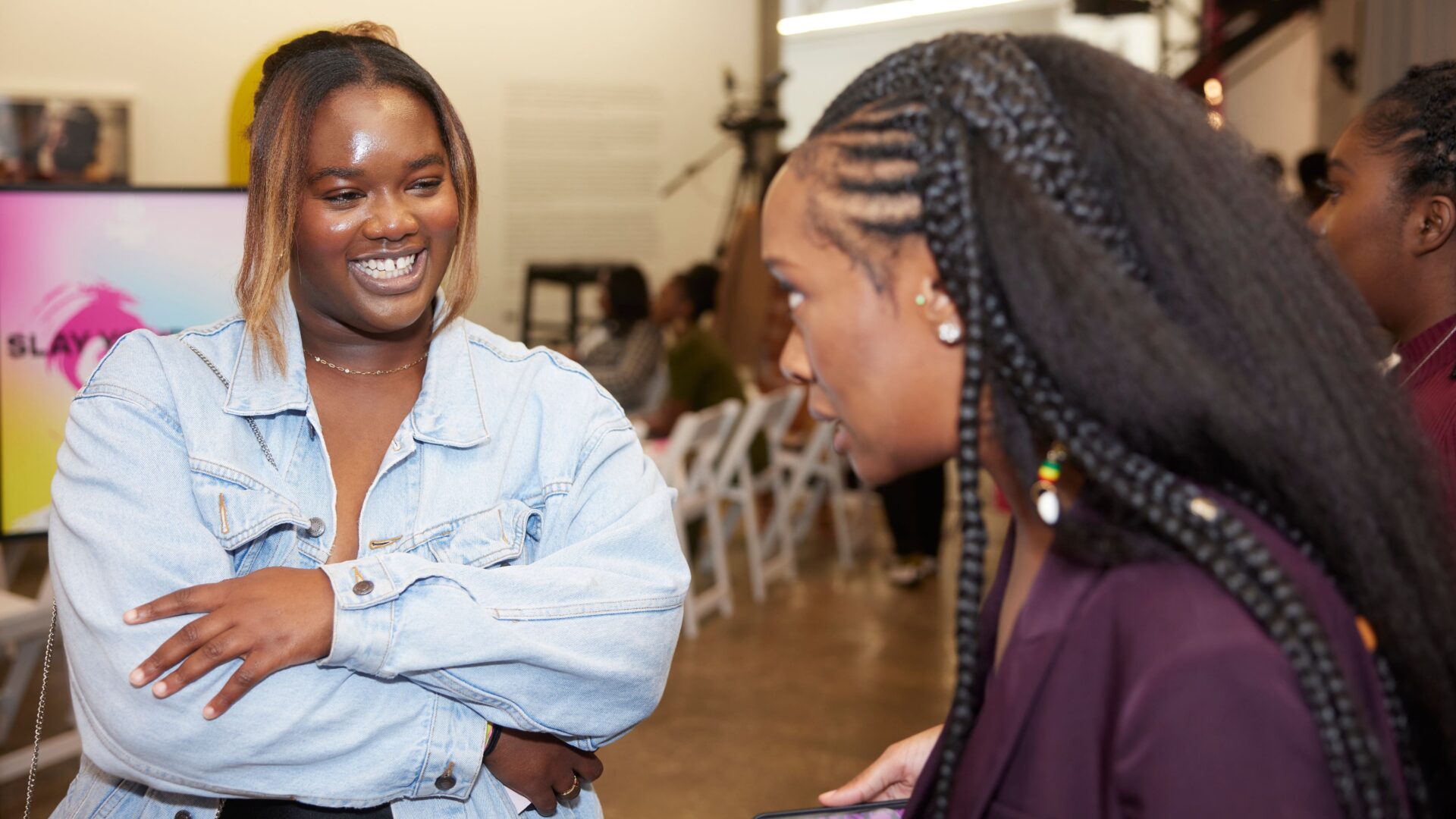 Here Are Some Of The Lessons We Learned During Speed Mentoring At Girls United Summit 2022
Pro-tip: show up and invest in yourself!
In the age of social media, it can be a two-sided coin when it comes to finding a mentor and connecting with someone who has the time to help you nurture your skills. At the Girls United Summit this year, we wanted to shake things up and be a resource for young professionals through our speed mentoring workshop. Think about finding your dream partner, but in mentor form. Through this workshop, guests could connect with top executives at ESSENCE, PR gurus, fashion experts, and fellow entrepreneurs who can give them tips and guide them to the right path quickly. 
"The speed mentoring during the GU Summit has to be my favorite activation that we've done thus far," said Stephanie Dunivan, VP of Video and Branded Content of ESSENCE. "The access we were able to give to these young people to Execs at Essence, notable influencers, and representatives from our sponsors embodies the mission of our brand." 
Including the speed mentoring activation is something that truly impacts the next generation because, in this climate, we do not have the opportunity to have in-person connections as much due to the remote era. "Breaking down the boundaries of access to information for our community, in turn, instills limitless possibilities for what they could ever dream to achieve. They were able to see that for themselves sitting across from someone who looks just like them," Dunivan continued.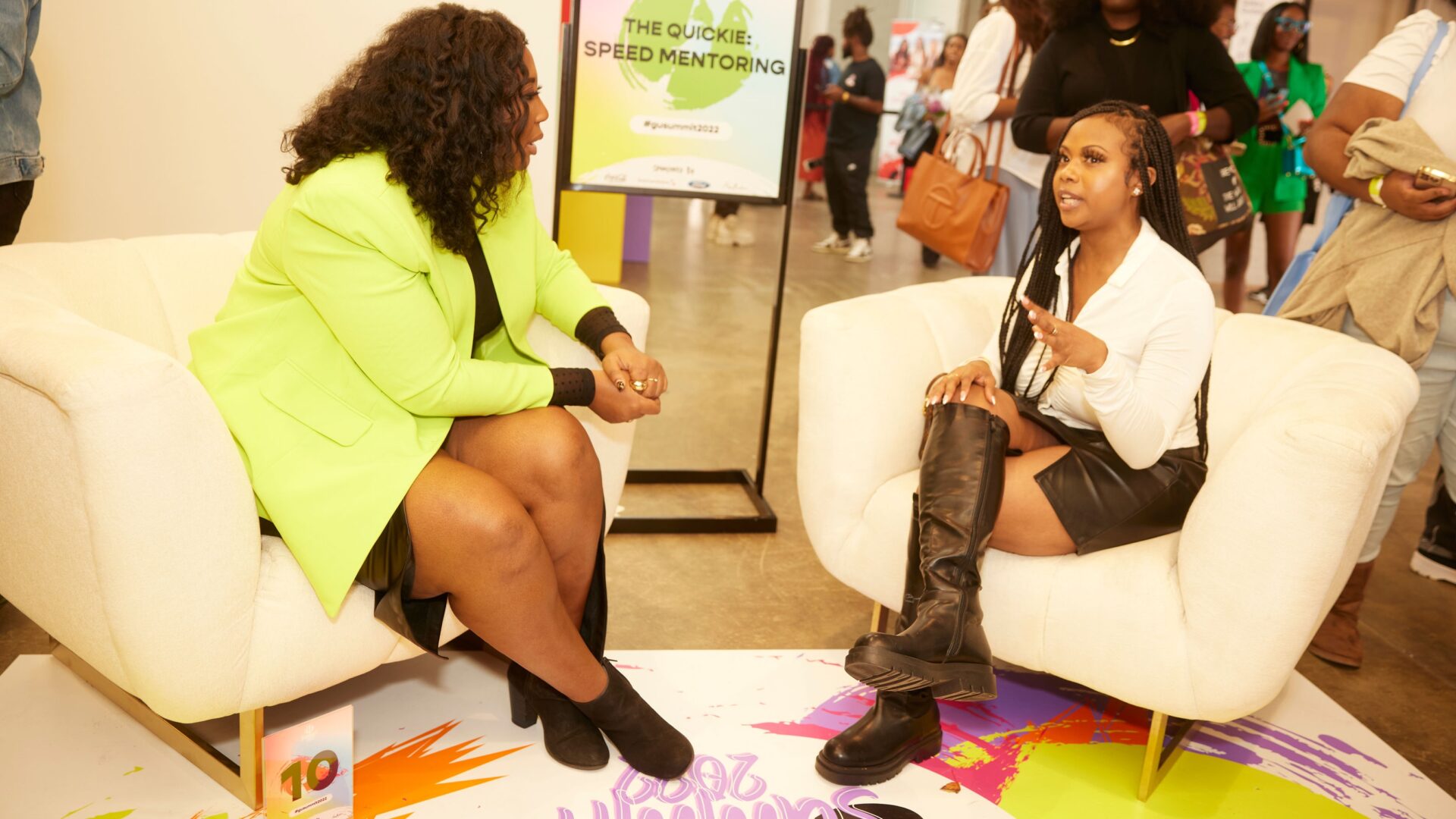 According to The 74, Gen Z has shown a desire to find value in work and their lives in general, as 74% of young people claim they want the things they do to have a purpose, which means that Gen Z'ers also include growth and being able to change as a person, as 87% want a job where they can learn a lot. Through the workshop, it was also a chance for mentors to give back and be the person they wanted to be when they were on the grind in their careers. 
"Mentors played a pivotal role in my personal and professional development," said Varsay Sirleaf, Director of Innovations at ESSENCE. "I remember when I [started] my career, my mentors would [guide me] on everything…I would not be where I am today [without] their sage advice. That is why it was an honor and cherished privilege to serve as a mentor in the Girls United Summit Speed Mentoring and give back to our next generation of black women and femme leaders."
Girls United had the chance to speak with some industry professionals about the advice they would give future mentees about how they can put their best foot forward when job hunting and seeking mentorship. Here's what they had to say: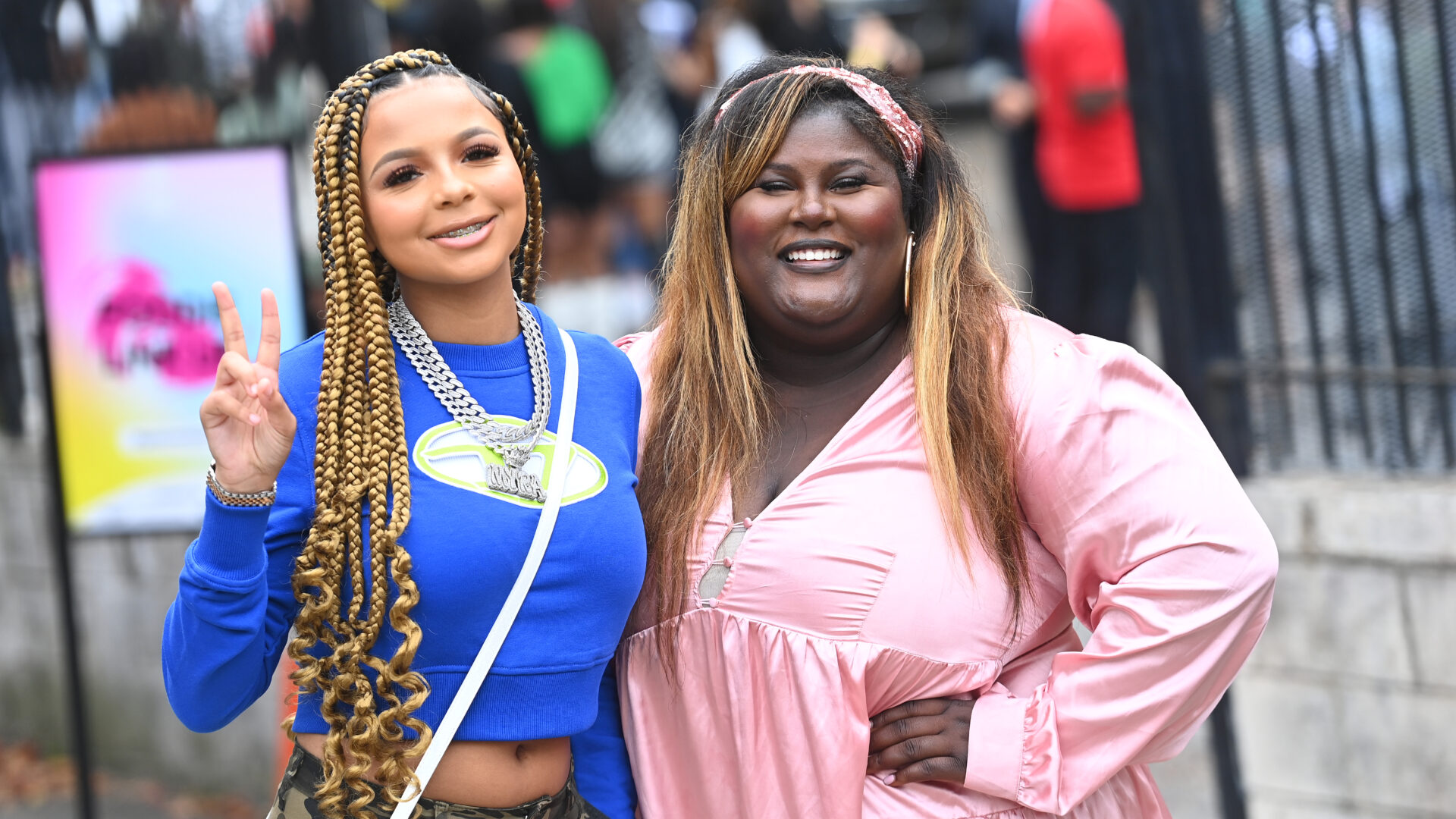 Seen above: ATLANTA, GEORGIA – NOVEMBER 05: Queen Khaymra and Brandy Merriweather attend ESSENCE Girls United's Summit at Atlanta Contemporary Arts Center on November 05, 2022 in Atlanta, Georgia. (Photo by Paras Griffin/Getty Images)
Do Your Research
It's essential to know and study the people that came before you in your field and show respect to learn and reach higher heights. For Gen Z Publicist Brandy Merriweather, she's learned that it's important to do your research and know the difference between amplifying someone and just maximizing their visibility. "The advice that I would give to somebody wanting to get into PR is to study everything current publicists already do not just on social media, but intern, find more information and research," Merriweather said. 
Have A Story To Tell
With many brands and entrepreneurs we know and love, we fell in love with their brands through their stories and what these projects truly mean to them. For Topicals CEO Olamide Olowe, she knew she wanted to create a skincare brand for those who hand sensitive skin like herself and encourages others to use that same drive to fuel their passions. "Focus on your personal narrative and use any pain points you've experienced to develop a brand mission that serves your customer holistically," Olowe told GU. 
Stay Consistent
I know we hear those words all the time, but in order to gain attention and catch certain eyes, there needs to be a level of consistency where people have no choice but to take a look at your work. Fashion designer Tia Adeola emphasizes the importance of being consistent and not being afraid to showcase your craft. "We have all the tools at our fingertips, especially with social media. Keep posting your art and your craft, don't ever get discouraged. The right person will be watching one day," she said. 
Be Authentic In Your Passions
People can sense authenticity from a mile away and when you are truly passionate about your craft then the right people will see and present you with opportunities. Wardrobe Stylist Nikko Smith carved his own lane via social media through his fashion tips because he's truly passionate about the work he does and wants others to do the same. "Just be you, do what you feel is best for you, be passionate about that because once you're working in your lane, and you're staying true to yourself there's no way that you can fail," Smith told GU.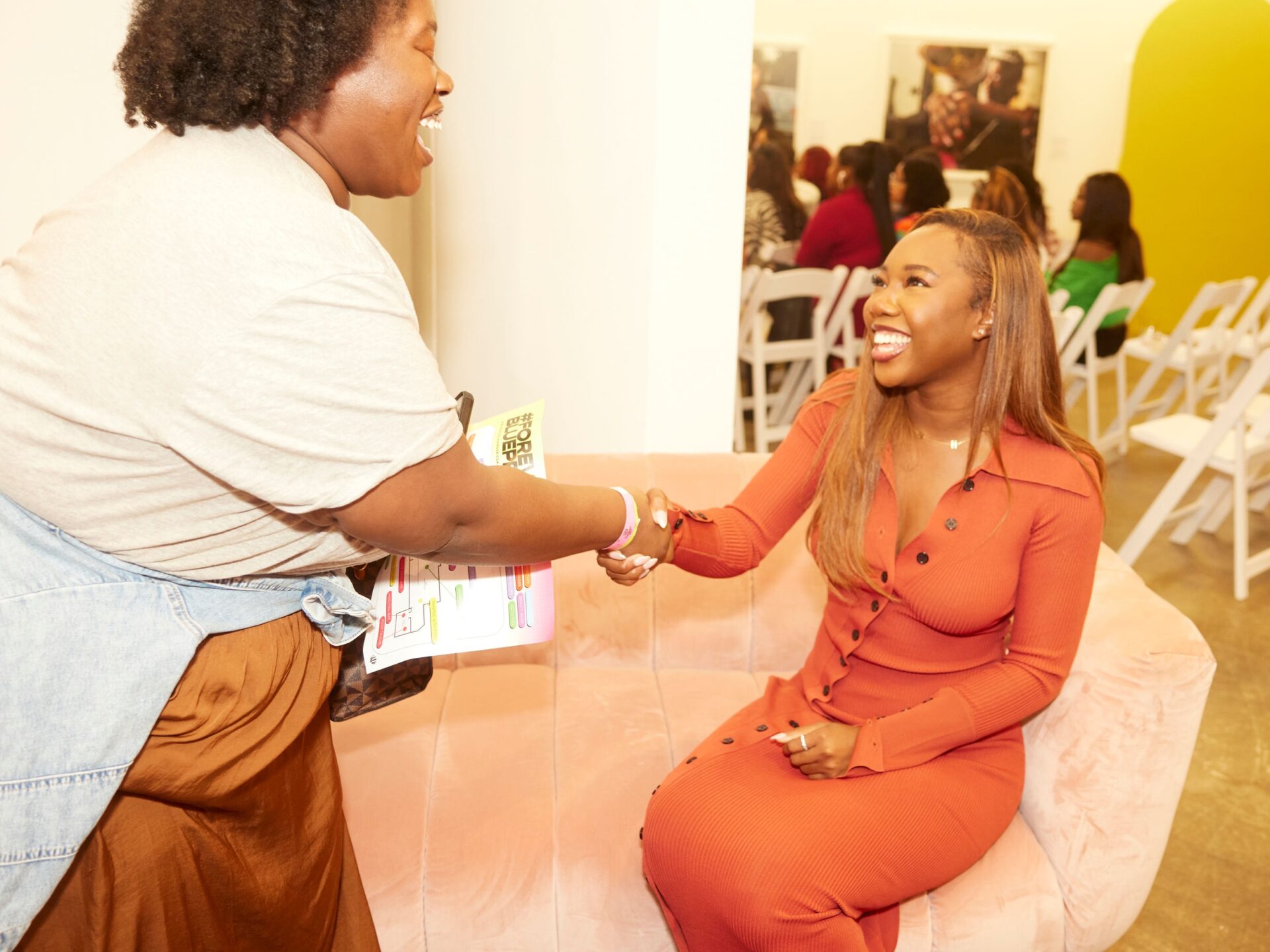 About Kenyatta: Kenyatta Victoria is an entertainment and culture reporter passionate about music, pop culture, and marginalized stories. She has bylines in publications such as Chicago Reader, INSIDER, Girls United, TransLash Media, and the Chicago Tribune.
Photo Credit: Captured by Stephon Williams