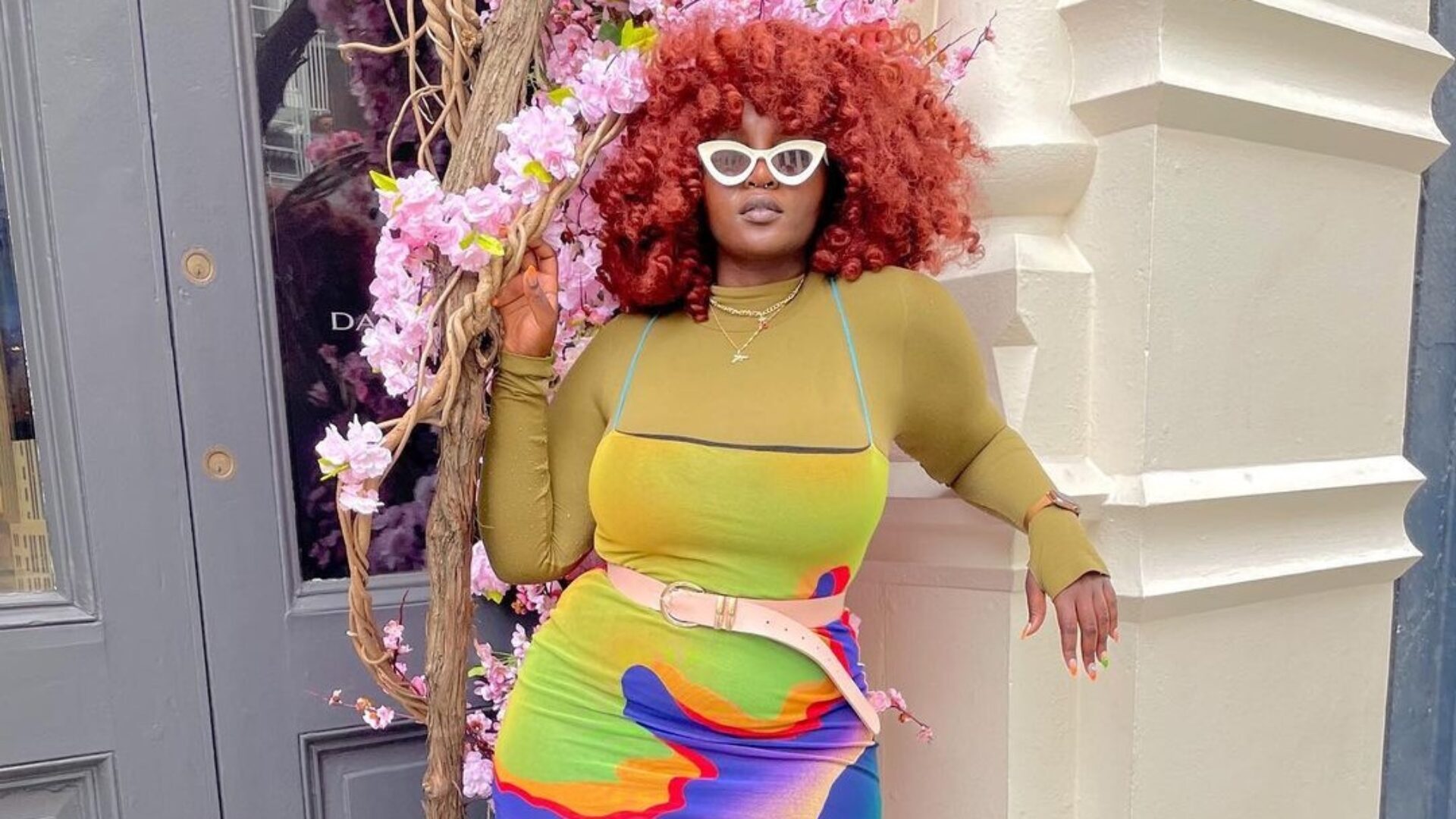 Simi Moonlight Has Some Advice When It Comes To Body Confidence
The influencer wants to show people that feeling secure can look different to different people.
Simi Moonlight wants everyone to feel like the best version of themselves. The lifestyle and fashion influencer discussed everything from personal style to confidence in a conversation with Girls United's Social Lead Rhyann Sampson. She shared her own journey with body confidence, noting that it can look different for different people.
"One of the things I'm still learning or trying to learn is just being okay with being in a different body," she shared with Sampson. "I'm at the point where I've fully accepted that this is my body, but sometimes you forget. Sometimes you don't look at yourself in the mirror all day and then you look in the mirror and it's like 'that's me? That's crazy'."
She highlighted that confidence is not only a nonlinear journey, it's also a personal one. "Sometimes just getting used to being in this different body and also understanding what my new physical abilities are in this body – those are things I'm still learning. Sometimes I will push myself to a limit that I just don't have anymore, thinking that I'm that old person," she added. "That's probably my biggest thing that I often struggle with – basically building new boundaries around that new figure, shape, experience I'm having."
Simi posts fashion-related content with her online series, "Style Therapy," and recently brought her followers along for the ride at New York Fashion Week. Through her content, she champions body positivity and helps others find their personal style.
"People want to feel secure in their lives and they're being bombarded with messages on how to do that", she says about social media. "I want people to feel like they're not alone and the fact that you can decide what security looks like to you.
About Kyra: Kyra Alessandrini is a news writer at Girls United and a freelance journalist. Her work has appeared in publications such as Time, The Hollywood Reporter, InStyle, and Elle. Born in New York and raised in Paris, France, she is passionate about culture, street photography, and travel.