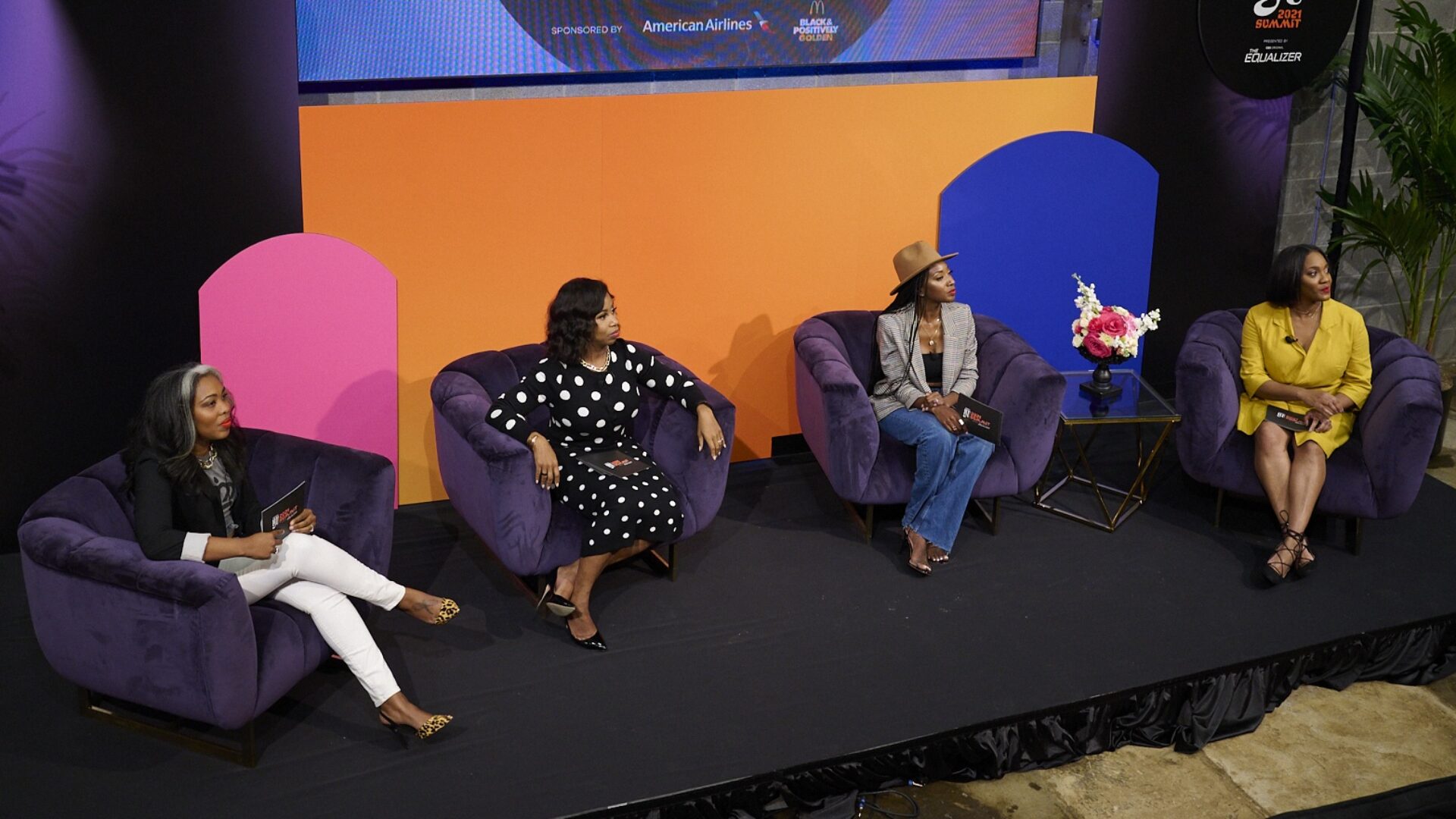 Secure The Bag With These Tips From 3 Financial Experts
GU Summit's panel featured expertise from Black women in finance.
While most of us can assume that we've got a handle on budgeting at a certain point in our lives, the truth is that it's an ongoing process. The way you handle money when you're a teenager may not be the same as when you're in college, which may differ from your mid to late 20's. At this year's Girls United Summit in Atlanta, Georgia, a few Black women in finance shared their expertise on securing the bag and financial planning.
For "GU Sister Circle: What I Wish I Knew About Money In My 20s," the conversation was moderated by MyFabFinance founder and best-selling author Tonya Rapley. She and the panelists discussed money hacks, tips, and tricks for young girls. Accompanied by financial stylist Lilas Folkes John, wealth strategist and financial planner Dr. Nicole Garner Scott, and The Finance Bar founder Marsha Barnes, Rapley first opened the floor to the panelists about the first hard lesson they learned about money management.
Barnes revealed that she treated herself to a BMW in her 20s, but soon learned the lesson of the "lifestyle creep" as Rapley called it, where she could afford the car itself but maintenance would be a whole new beast. "You might be able to afford the initial payment but the additional cost of owning that thing contributes to your lifestyle creep when you have all of these expenses popping up," Rapley explained.
Dr. Scott urged Girls United Summit attendees to not only understand their financial worth, but to have a full understanding of their financial triggers and trauma. "If you understand that earlier in life and you understand what childhood narratives you're bringing into your adult life, and how that surrounds money," she explained about the relationship – or lack thereof – between love and fear and financial gain and budgeting, "if there are all these different things cycling around your head around money, you'll negate that whole plan anytime it comes in front of you anyway."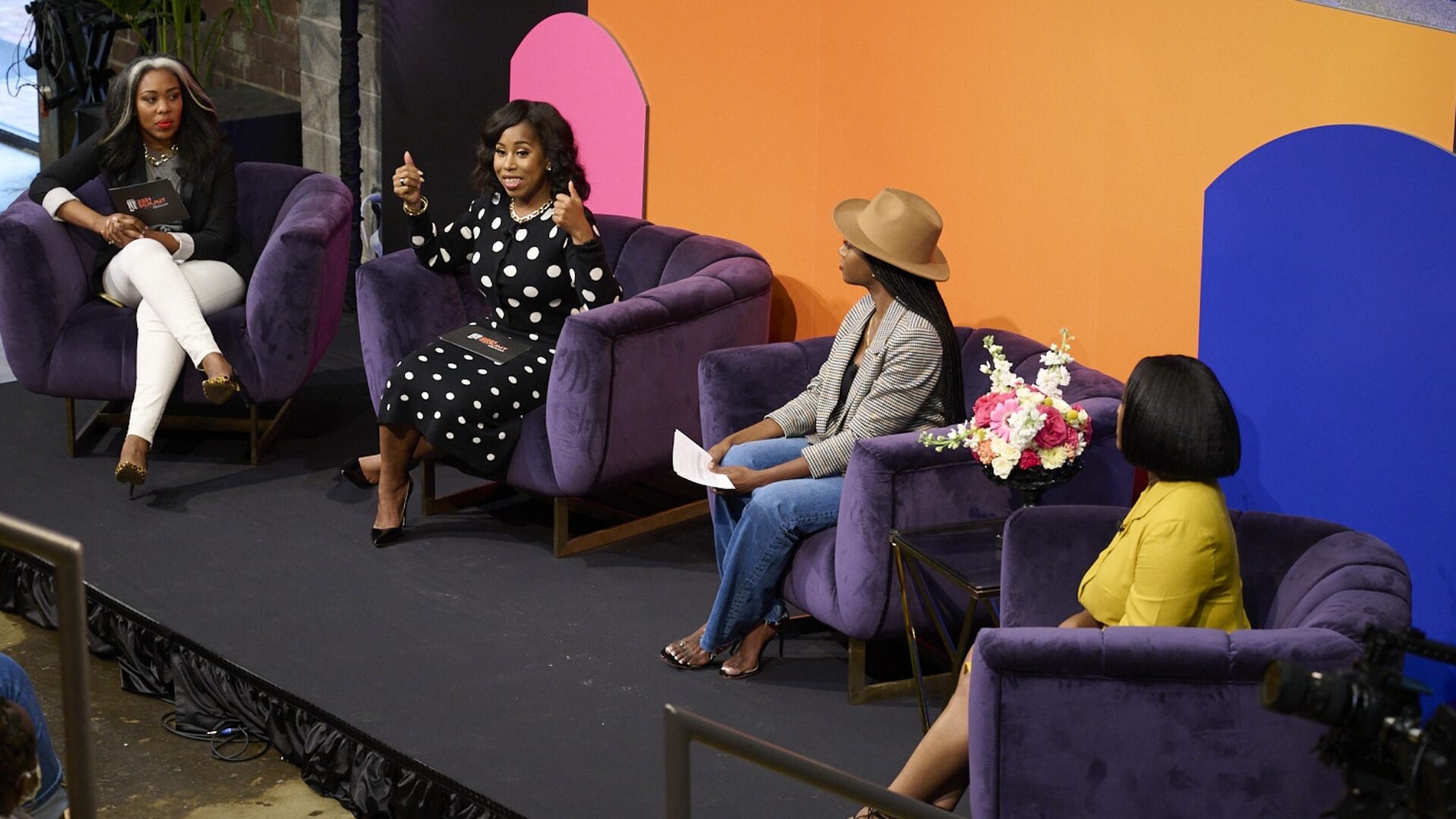 Folkes John chimed into the conversation and posed the question of "What's the one thing you care about?" to the audience in Atlanta and virtually. Whether it be your morning Starbucks coffee run or your monthly gym membership, everyone has that one thing that they absolutely want in their day-to-day lives. "Make room for that but don't neglect those items in your financial budget or financial plan that are important like saving for the future like having emergency money or a retirement account. There's so many things that you can do while still getting that one thing that you know you really like," Folkes John encouraged.
To watch the second annual Girls United Summit, click here.
When asked about her thoughts on college students enrolling for credit cards, Barnes noted that having one in college is a good idea because it allows the said student to order books online or serve as emergency funds when trapped in a bit of a jam. "At the same time, I think it's very important that each of us asks ourselves some very hard questions. Am I the type of person that wants to buy all of my friends' dinner at night? Am I the person that's receiving these notifications from the bank saying, 'Marsha, your account is low'?," she posed.
Barnes told the audience to log into Instagram and look into Fico's Score A Better Future, which teaches participants about credit while dispelling myths and being paired with a virtual credit counselor. She continued, "Follow them so you're not just running to anybody trying to learn about credit. They know what they're talking about."
Photo Credit: Derek White