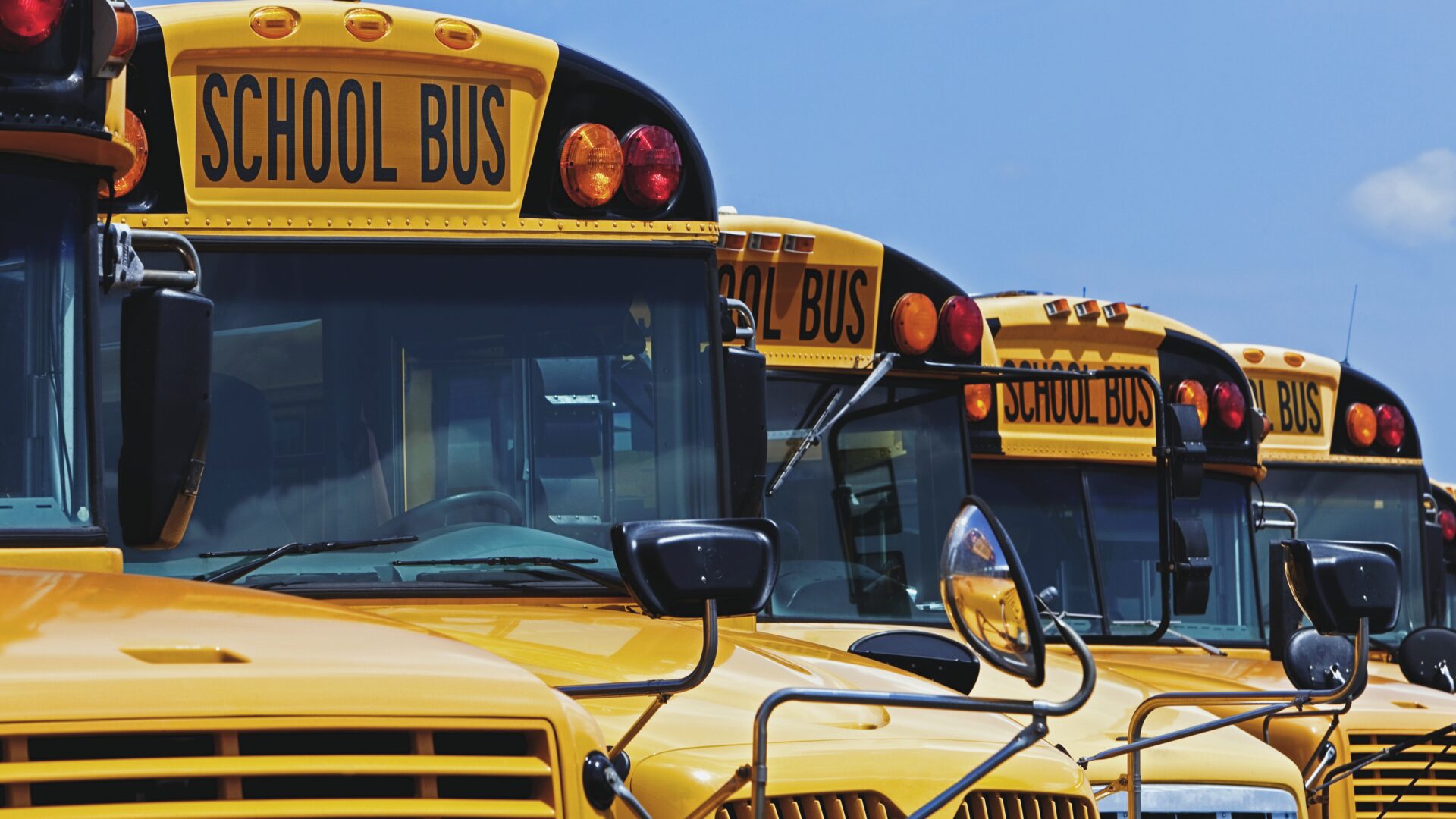 U.S. Schools Are Facing A Shortage Of Bus Drivers
About 10 million students between the ages of 5 and 14 rely on buses to go to school.
This year's back-to-school season is proven to be challenging for students, parents and schools alike. School districts across the nation are facing a shortage of bus drivers in the midst of the pandemic as children head back to school after having spent over a year taking classes online.
This can have big consequences for students who need a means of transportation to class, but also for extracurricular activities, like sports and clubs, as well as field trips. About 10 million students between the ages of 5 and 14 rely on buses to go to school, and 60% of low-income students included in this number rely on school buses, according to the Bureau of Transportation.
Many school bus drivers have retired during the pandemic or have decided not to come back after being laid off. "In 2020, we had a 20% increase in people retiring," told Michael Cordiello, the president of Amalgamated Transit Union's New York City local, to Teen Vogue. "Some of our older bus drivers were afraid to get back on the bus because they were scared they were going to catch the virus." Young children aren't yet eligible for the COVID-19 vaccine, which puts school bus drivers at risk of contracting the virus.
Other drivers, like ones in Chicago, are refusing to receive the COVID-19 vaccine. In the city, 70 bus drivers quit the day before school was scheduled to start, forcing 2,100 students and their guardians to come up with an alternative. According to NPR, school districts are offering parents money in exchange for bringing their children to school. The mayor is also trying to get assistance from Lyft and Uber.
Read this Texas high schooler's stance on returning to school with no mask mandate.
In Pittsburgh, Pennsylvania, it has been decided that the school will be pushed back September 8th to deal with the issue. Some schools may even be considering moving to a hybrid schedule as there aren't enough bus drivers to bring children to school, according to Ryan Dellingern, the executive director for the Pennsylvania School Bus Association.