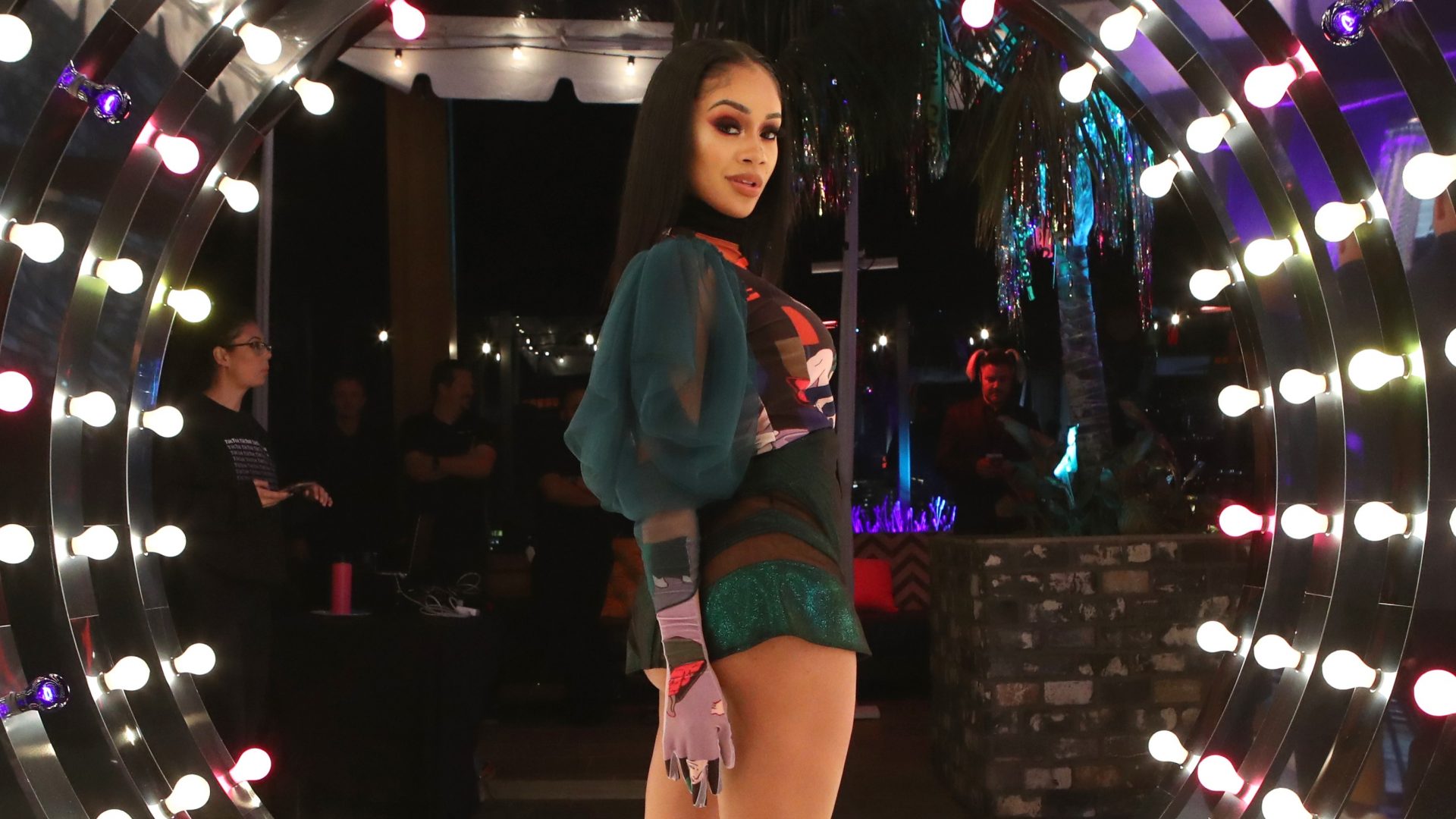 10 Saweetie Songs to Add To Your Playlist
We love the original Icy Girl, Saweetie!
Oakland-born rapper Saweetie had us hype with the release of her debut single, "Icy" and we've been stanning ever since. In celebration of the Birkin Bae's achievements in the music industry (which include a Grammy nomination!), we created a playlist of our top 10 Saweetie tracks perfect for any playlist.
"Pretty B*tch Freestyle"
This freestyle proves to all of the haters that Saweetie's rap skills are far from lacking. Saweetie isn't afraid to brag about her success whilst reminding listeners where she came from.
"My Type"
How can you not get hype when you hear this song? The "Freek-A-Leek" sample should be enough to get you out of your chair and twerking onto the dance floor.
"Best Friend" (feat. Doja Cat)
This is an anthem for any powerful, confident BFF duo. Blast this song on your speakers whenever you're with your favorite girls and be prepared for all the antics that will soon follow.
"Baby Mama Coochie" (feat. Saweetie)
It's okay to be cocky sometimes, and this song is perfect for getting you in that "better than your average chick" feeling. This gritty track is featured on Saweetie's Pretty Summer Playlist, which was released in May.
"High Maintenance"
This is one of those songs that feels almost wrong for being so short. You might remember this freestyle from a viral 2017 video that Saweetie posted on her YouTube, which later was released to streaming services on her 2018 EP, High Maintenance.
"B*tch from Da Souf (Remix)" Latto featuring Trina and Saweetie
A certified platinum bop that is perfect for every Southern baddie, Latto spits bars alongside Saweetie and the legendary Trina on a song that will leave you feeling like you truly are "that girl."
"Tap In"
You may even know the viral TikTok dance to the song created by user @yadamnmomma. This song also gives us the gem that every #icygirl should follow this summer –­– "never let a broke n*gga take you on a date"
"Icy Girl"
This wouldn't be a Saweetie playlist without this classic. If you don't already have these lyrics memorized, this summer is the perfect time to do so. Besides, "can't stop/won't stop/get guap" seems to be a good mantra for anyone looking to secure the bag this summer.
"Back to the Streets" (feat. Jhene Aiko)
Entering the summer without a bae? Instead of spending your time sad over a fallen relationship, follow Saweetie's footsteps and move on to the next.
"Come On" (feat. DJ Durel)
If a song with Saweetie and City Girls does not scream "summer," what else does? This track is perfect for getting the party started, and will have all of your friends ready to dance.