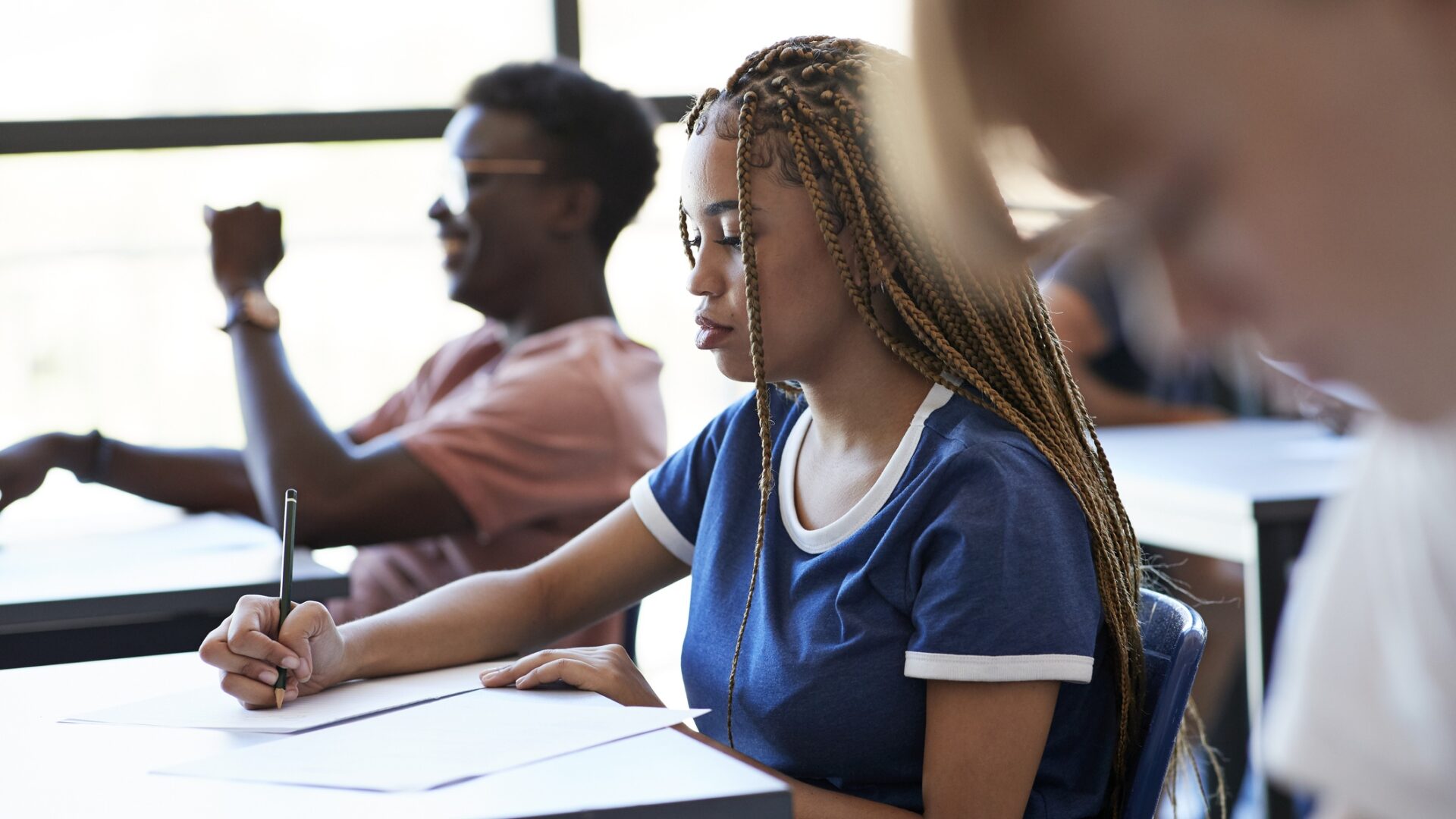 SAT Goes Digital And Testing Time Is Shortened To 2 Hours
The standardized test went from 3 hours to 2 hours.
Starting in 2024, the SAT will become digital and will be shortened from 3 to 2 hours for all prospective college students. The College Board announced the news in a statement on Tuesday, according to CNN. The decision was motivated by wanting to make the experience less stressful for students during the COVID-19 pandemic. It is also a way of making it more accessible to low-income students.
"The digital SAT will be easier to take, easier to give, and more relevant," Priscilla Rodriguez, Vice President of College Readiness Assessments at College Board, said in a statement. "We're not simply putting the current SAT on a digital platform—we're taking full advantage of what delivering an assessment digitally makes possible. With input from educators and students, we are adapting to ensure we continue to meet their evolving needs."
The SAT will still be scored out of 1600 and will be administered in a school or test center. Per the College Board announcement, students will be able to use their own tablet or laptop, or a device issued by their school. For students who don't have a device to use, the College Board will provide a designated device on test day.
Not only will the SAT be shorter, but students will be awarded more time to answer each question. The test is also said to feature shorter reading passages with one question tied to each. The passages will reflect a wider range of topics students read in college. Calculators will be allowed during the Math section.
The College Board announced that switching to digital testing will allow students and educators to get their scores back within days. The score will connect students to information about local two-year colleges, workforce training programs and career options.
"It felt a lot less stressful, and [a] whole lot quicker than I thought it'd be," said Natalia Cossio, an 11th-grade student from Fairfax County, VA who participated in the digital pilot. "The shorter passages helped me concentrate more on what the question wanted me to do. Plus, you don't have to remember to bring a calculator or a pencil," she said in a statement.
In November 2021, the College Board tested the digital SAT with promising results. 80% of students said they found it to be less stressful, while 100% of educators reported having a positive experience. The SAT can be a chance for students to demonstrate their strength beyond their high school GPA. According to the College Board, almost 1.7 million students had SAT scores that matched or increased their high school GPA in 2020.
Photo Credit: Getty Images