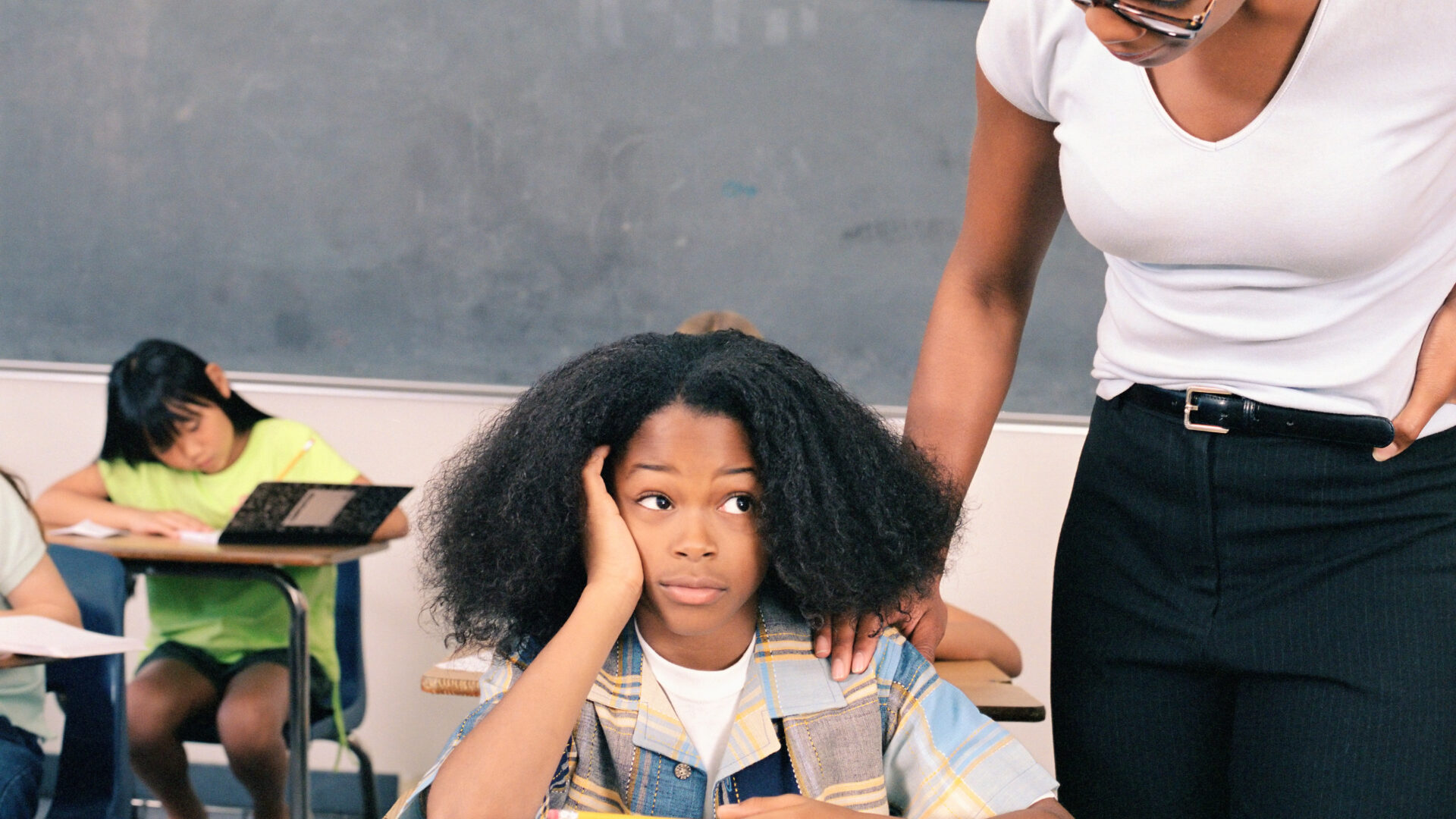 How To Create A Safe Space For Students With ADHD
In honor of ADHD Awareness Month use these tools for the classroom
October celebrates ADHD Awareness Month to shed light on those dealing with Attention Deficit Hyperactivity Disorder. According to data, in the United States, 8.4% of students and 2.5% of adults have ADHD, which is a common mental health diagnosis.
The most common issue we see with students is that they are unaware of how to manage their ADHD in school. "So leaders in schools or teachers might mischaracterize this as a discipline problem, or label kids as being a distraction to the class so they might take them out of class and disrupt their learning," says Domenique Harrison, Licensed Professional Clinical Counselor.
Before the proper resources, students were unable to understand their condition fully. They were stuck with various medicines, but now there are more tools to provide parents and teachers with help for children experiencing symptoms. Check out ways for teachers to create a safe space for students with ADHD.
Play Bilateral Music In The Classroom
Bilateral music provides sounds that move swiftly from ear to ear. The purpose is to allow students to lower their hyperactivity in the classroom. When children with ADHD can listen to relaxing sounds while working in class, it gives them peace of mind.
Create Small Tasks For Students
When dealing with a student with ADHD, working with them closely is essential to give them a collaborative experience in the classroom. "Introducing students to certain mindfulness activities outside of the classroom allows them to feel more grounded and have more access to what their brain needs to process things," she says.
Provide A Support System In School
Students deserve a better support system regarding their ADHD because it gives them a sense of community outside their homes. "The acknowledgment of someone's experience gives us more space to be curious about how it's showing up individually, uniquely, and be flexible and not judge or minimize someone's experience," Harrison says.
Understand The Layers Of ADHD
What students need in the classroom ultimately is more understanding. Often, they are not granted the tools and resources to understand how different types of ADHD work. From inattentive behavior to hyperactive presentation there needs to be an open space for students to understand themselves. "There are a lot of folks who are undiagnosed, but getting kids in spaces where they can talk about what's happening to them and get clear on their understanding of ADHD," she says.
Want to see more conversations like this? Register now for the free 2023 GU Disruptor Summit
About Kenyatta: Clark Atlanta University and Medill School alumna Kenyatta Victoria is the Girls United writer covering everything from news, pop culture, lifestyle, and investigative stories. When she's not reporting, she's diving deep into her curated playlists or binging her favorite comfort shows.