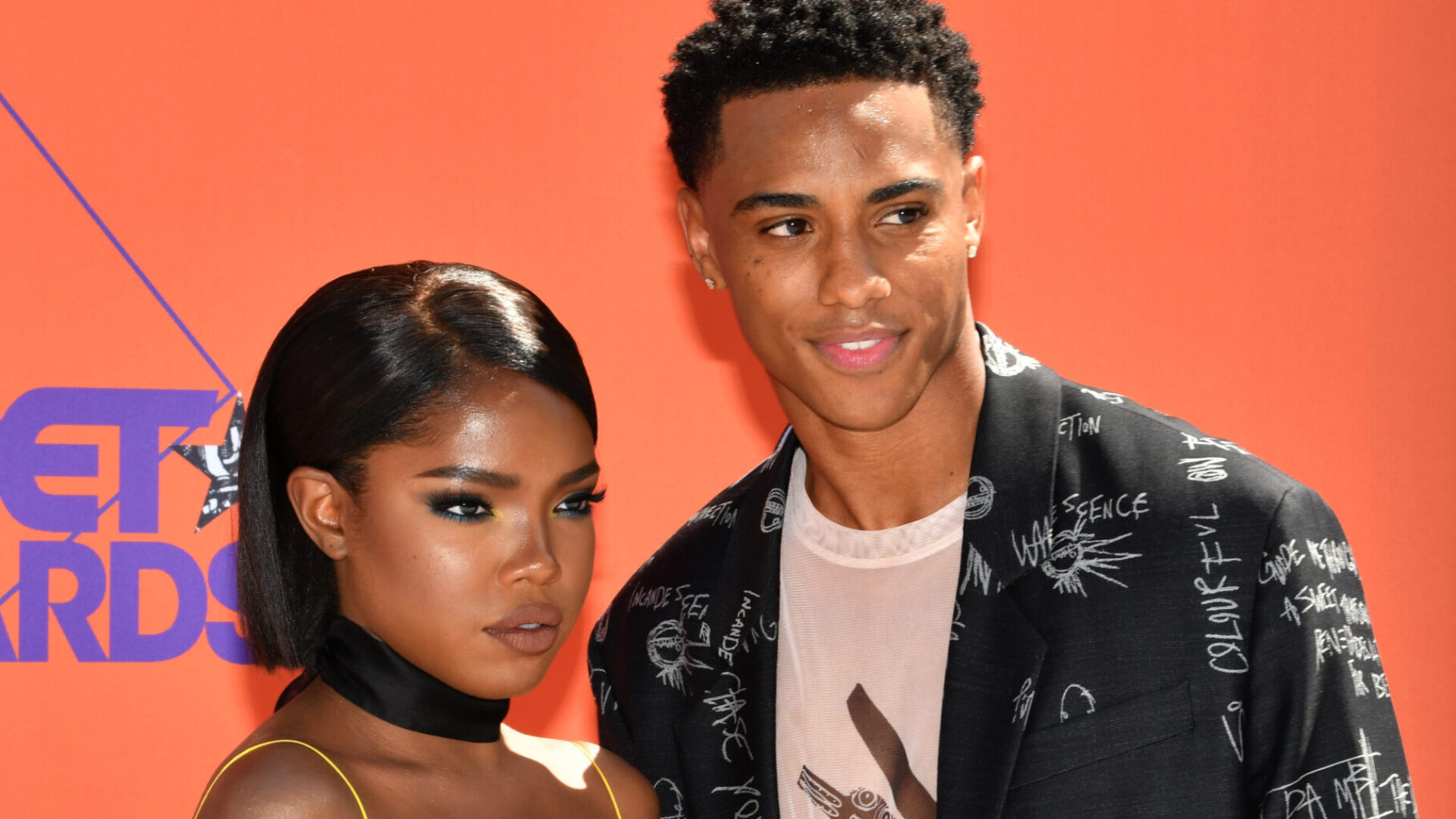 The Internet Reacts To Ryan Destiny And Keith Powers' Breakup
The couple has reportedly split after 4 years together.
Say it ain't so! Ryan Destiny and Keith Powers have called it quits after dating for 4 years. "They're taking time to focus on themselves and their emerging careers but are remaining close friends," revealed an anonymous source to PEOPLE.
Destiny, 27, started getting recognition for being a singer in the girl-group Dollhouse. She has since starred in the shows Star and Grown-ish, and currently has a lead role in Flint Strong, Barry Jenkins' upcoming film. Powers, 29, is also an actor with a previous role in Straight Outta Compton, and leading roles in Netflix's upcoming film The Uglies and Perfect Find.
After meeting at a Teen Vogue party in 2015, the couple quickly realized their attraction for one another. They first tried to keep their romance private but finally decided to open up about their relationship in a We the Urban digital cover story in 2019. "The more you keep private the happier you'll be. It's not easy being in a public relationship, so you try to keep as much as you can private," shared Powers. "Control your own narrative, don't give people too much because they make up stuff from the outside looking in."
The couple also shared their thoughts on the importance of Black love and setting an example that is healthy and hopeful for their generation.
"It is so important for our people to see healthy black love. Whether it's a relationship, marriage or even friendships," Powers also told We the Urban. "Black love gives us hope. When you see black love flourish, it's powerful". Destiny added: "I hope we exemplify how worthy each of us are of being loved. I hope we exemplify how hard we can love one another. In a healthy way."
The couple has been regarded by many of their fans as the embodiment of Black love and as a power couple in the entertainment industry. In early 2021, they both starred in a Calvin Klein campaign.
Since the news of their split, fans have been lamenting Destiny and Powers calling it quits on Twitter. Many have been wishing them the best – whether they decide to stay friends or cut all ties.