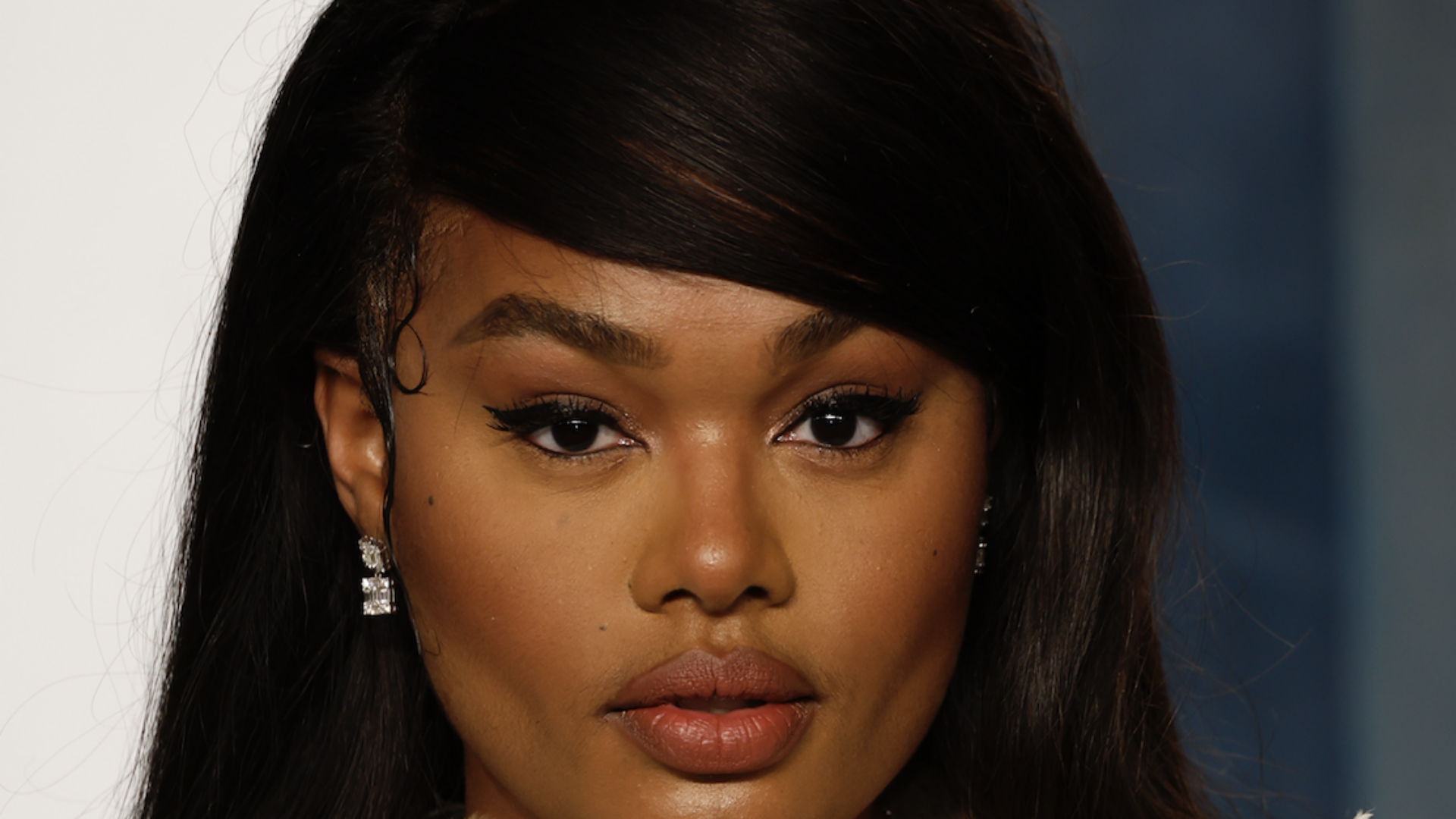 Model Precious Lee Speaks About Losing Her Sister: 'It Was So Much Pain At That Age From Losing The Brightest Light'
She tributes creativity for being an outlet for healing.
Precious Lee is a regular on the runway. The 31-year-old model has walked for Versace, Moschino, Christian Siriano and even appeared in Savage x Fenty Vol. 3. For their April 2022 issue, Elle USA highlighted her career in fashion. In the cover story, Lee opened up about her childhood and losing her sister, Charisma, in a car accident at a young age.
"It was so much pain at that age from losing the brightest light," Lee told Elle. "I actually never talk about this in interviews, but it's just really important to because I'm starting to realize and understand how transformative that age was for me in being able to tap into things that were creative as an outlet for healing for me."
Lee shared that she looked up to her older sister, who was in high school when she passed away. She remembers writing and performing raps together. On Instagram, the model reflected on her childhood to share how touched she was to be featured on the cover of Elle.
"This vibrant cover makes me emotional and my heart feels like it's going to pop with gratitude. It reminds me of little P aka "Miss Lee"," she captioned a post. "This is the little girl that would urge her Mom to go with her straight to the magazine aisle first thing walking into the store. The lil P that wrote songs for her favorite singers in her room after doing homework. Who would follow her big sis Charisma around like her shadow. Who did a full style out before school everyday. Who made weekly dance routines up to perform. Who often slid her tiny feet into her Mothers fury mules and imagined being grown."
Lee also expressed how her younger self would have been proud to be featured on this cover, especially in an industry that hasn't been kind to her as a Black model with a size 14. "The lil P that knew there was nothing in her heart that she wanted to accomplish that she couldn't even though the representation was scarce," she wrote. "Today I honor my inner child and celebrate her with this vibrant cover."