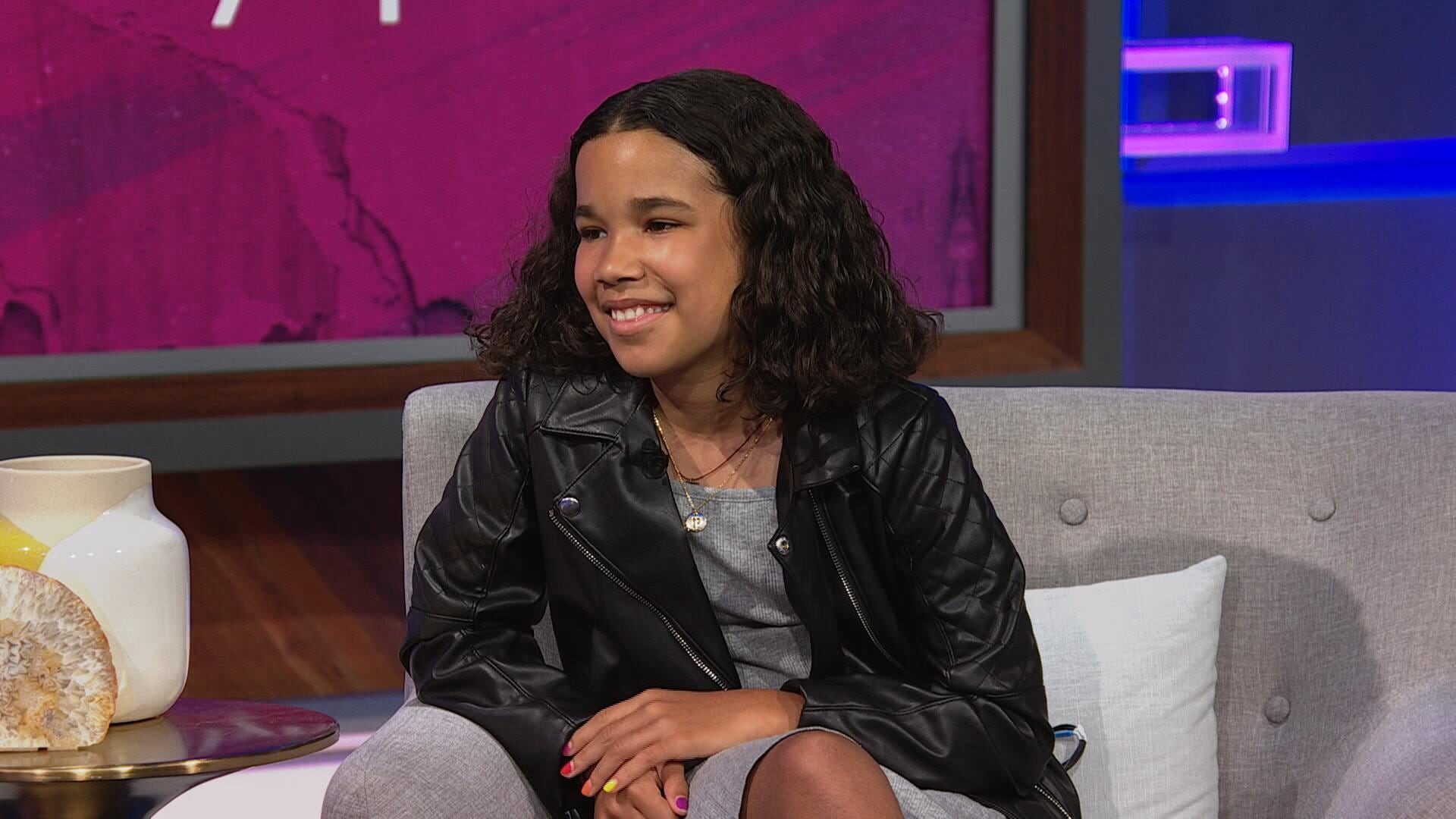 Meet The 11-Year-Old Journalist Who Made Her ESPN Sideline Debut
Pepper Persley is a broadcast sports journalist, a WNBA fan and isn't afraid to pursue her passions.
Talk about a total girl boss! On July 21st, Camilla "Pepper" Persley made her debut as a WNBA sideline reporter on ESPN. The 11-year-old shared how she became interested in journalism during the final game opposing the Las Vegas Aces to the Indiana Fever.
"I really got into broadcasting and journalism because I was a curious kid and I loved playing basketball and I had so many questions about the WNBA that my parents just couldn't answer," said Persley.
The New York City native interviewed several athletes after the game. "I'm here with A'ja Wilson," she says, talking to the camera. "This team's offense has really been flowing so far this first quarter. What has led to that?" Persley also interviewed Chelsea Gray. "Your court vision is incredible. You make it look so easy," she said. "How are you able to do that?"
Presley's confidence and professionalism as a journalist at such a young age caught the attention of viewers. Online, basketball fans and broadcast journalists alike congratulated her for doing such a good job reporting on air.
Although Persley had experience with interviewing before 2020, the 11-year-old started getting more involved in the profession during the pandemic. "I wanted to do something to bring a smile to people's faces because this is a depressing time. I know a lot of people feel lonely and I want to be there for people," she told Sports Illustrated.
Persley continued, "My dad was like, Well, you've done interviews in the past, why not that? So, I just started doing it more and more. I started going to press conferences and getting gigs and now I'm here."
Persley's dream is to become a professional WNBA player but she doesn't rule out also becoming a full-time journalist, an activity she is passionate about. The 11-year-old also knows that her age gives her a unique perspective in broadcast journalism.
She was also aware that being a child in a room of adults wouldn't be easy. "I was aware that people weren't always going to take me seriously because of my age, or even because of the sound of my voice," Persley told NBC. "I just try to focus on the fact that WNBA players [take me seriously] and their PR people do too… I've never been looked at badly from a player. All their faces do when they hear my voice is light up."
Congratulations Pepper!
Photo Credit: NBC Olympics