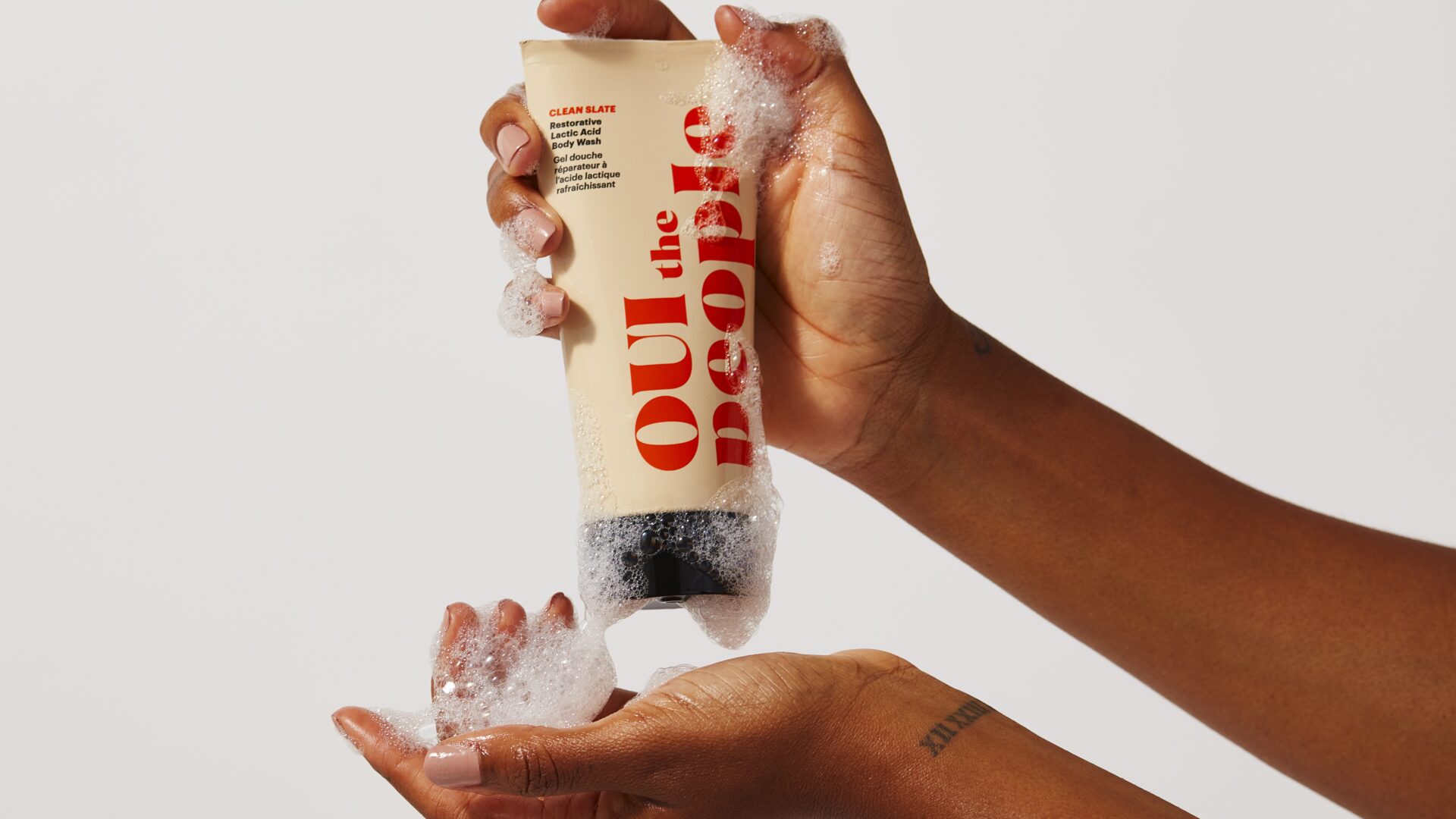 Skincare Line OUI The People Is Now Available At Sephora
To celebrate the partnership, the Brooklyn-based brand launches three new releases.
It's exciting when Black-owned brands go from digital e-commerce to store shelves. The latest skincare line added to Sephora's 15% Pledge, OUI The People, will now be available online, and will hit the retailer next month. 
"It's incredible to partner with Sephora to bring elevated body care to more people. We're not only moving the narrative forward on what to expect from body care products, but also who gets to be seen as worthy of thoughtful, inclusive care," says OUI The People Founder and CEO Karen Young. "Our brand campaign really centers diverse skin tones and bodies, and I'm proud to present that visually as well to this new-to-us audience." 
The Brooklyn-based brand officially debuted in 2017, dedicating its line to shave care. Whether you shave, wax, laser, or none of the above, taking care of your skin as it grows to avoid ingrown hair, body acne, or dry and irritated skin is essential. OUI The People, offers an array of shave care products, including the SUGARCOAT Moisturizing Shave To Milk cream ($64), ALL IN ALL, Melting Body Balm ($75), which won an ESSENCE Black Beauty Award this year, and their bestselling must-have, the FEATHERWEIGHT Hydrating Body Gloss ($65.) According to Young, if you're testing OUI The People for the first time, the body gloss should be the first product added to the cart. 
"FEATHERWEIGHT Hydrating Body Gloss is a universal favorite and works for all skin types, including sensitive," says Young. "We call it a gloss because it's a unique hybrid formula that hydrates like a moisturizer and absorbs like a serum, leaving your skin incredibly soft, glowing, and healthy over time." 
Following the partnership, the skincare line delivers three new additions just in time to build fall regimens. The brand introduces its first body wash, CLEAN SLATE. It is a gently exfoliating soap that reveals radiant skin without stripping the natural barrier and preps your skin to receive the other products. The product is also a homage to Young's Caribbean roots with its blend of purple sea moss that infuses your skin with vitamins and minerals. Alongside the OUI The People's popular balm and polish, HEALTH FOOD Prebiotic Body Lotion is the third moisturizer-based product being released that's best used when the skin is fresh and damp out of the shower. Its key ingredients include microbiome balancing Kefir Ferment and Lactobacillus Ferment Filtrate to replenish dry, distressed skin to strengthen the barrier for a healthy, daily dose of nutrients. The third installment is an Orange Blossom scented upgrade to the original FEATHERWEIGHT formula ($65,) adding a delicate citrus meets green fragrance inspired by Morocco and France's classic orange blossom scent. 
If you want to trial the OUI The People experience, the brand is offering it's All Over Body Renewal Set. This kit will leave you with an all-over body glow as it cleanses, treats and moisturizes for visibly smoother, brighter, more hydrated skin, plus it's a great way to preview and travel with OUI the People. The trifecta includes CLEAN SLATE Lactic Acid Body Wash, CHEAT SHEET Resurfacing Body Serum ($45) to exfoliate uneven skin and FEATHERWEIGHT Hydrating Body Gloss in Orange Blossom.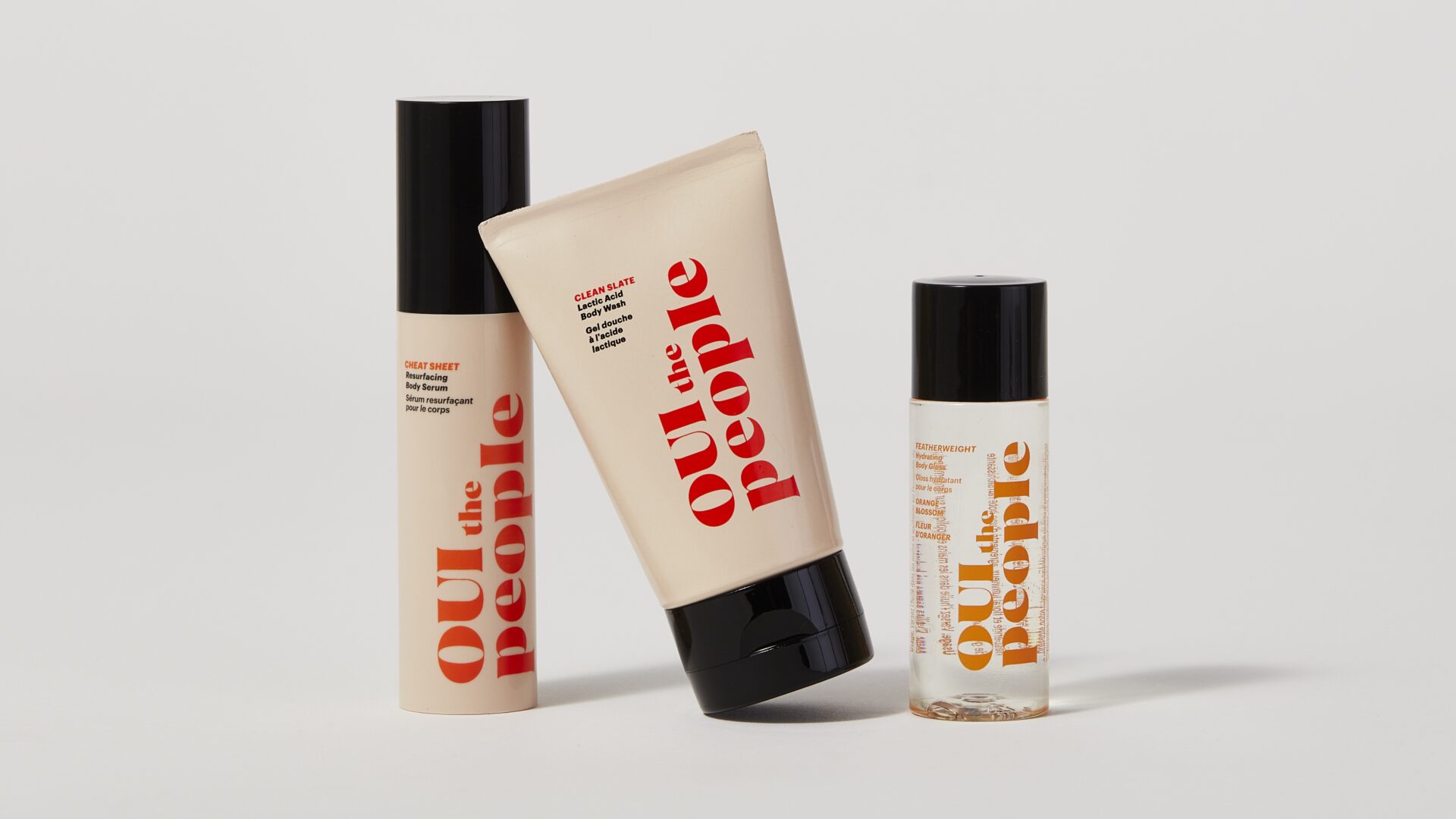 With the news of the lawsuit against Atlanta-based venture capital firm Fearless Fund, black-owned brands are speaking out against the unlawful suit. With OUI The People developed with the help of VC funding, Young shares the importance of grants being available for POC businesses by giving a much-needed financial breakdown. Founders of color receive less than 2% of venture funding, Black female founders receive 0.38%, and funding overall for POC has plummeted 45% since 2022. "If anyone lacks the emotional capacity to process how important it is to have institutional funds dedicated to businesses founded by POC, let's lean into the math instead," Young opens. "It reflects a lack of access, a lack of understanding the categories we'd be building for, and let's be frank- it's a glaring example of a country holding tight to who deserves access to capital. It is absolutely necessary for funds like Fearless to exist when a country's demographics are changing but its archaic systems are holding on for dear life." 
The time to support Black-owned is now, and OUI The People is a great start. The entire line is now available online at Sephora, followed by a significant portion on shelves on September 15. Over 260 locations nationwide will carry the brand and be featured under their front-of-store "Next Big Thing" display.