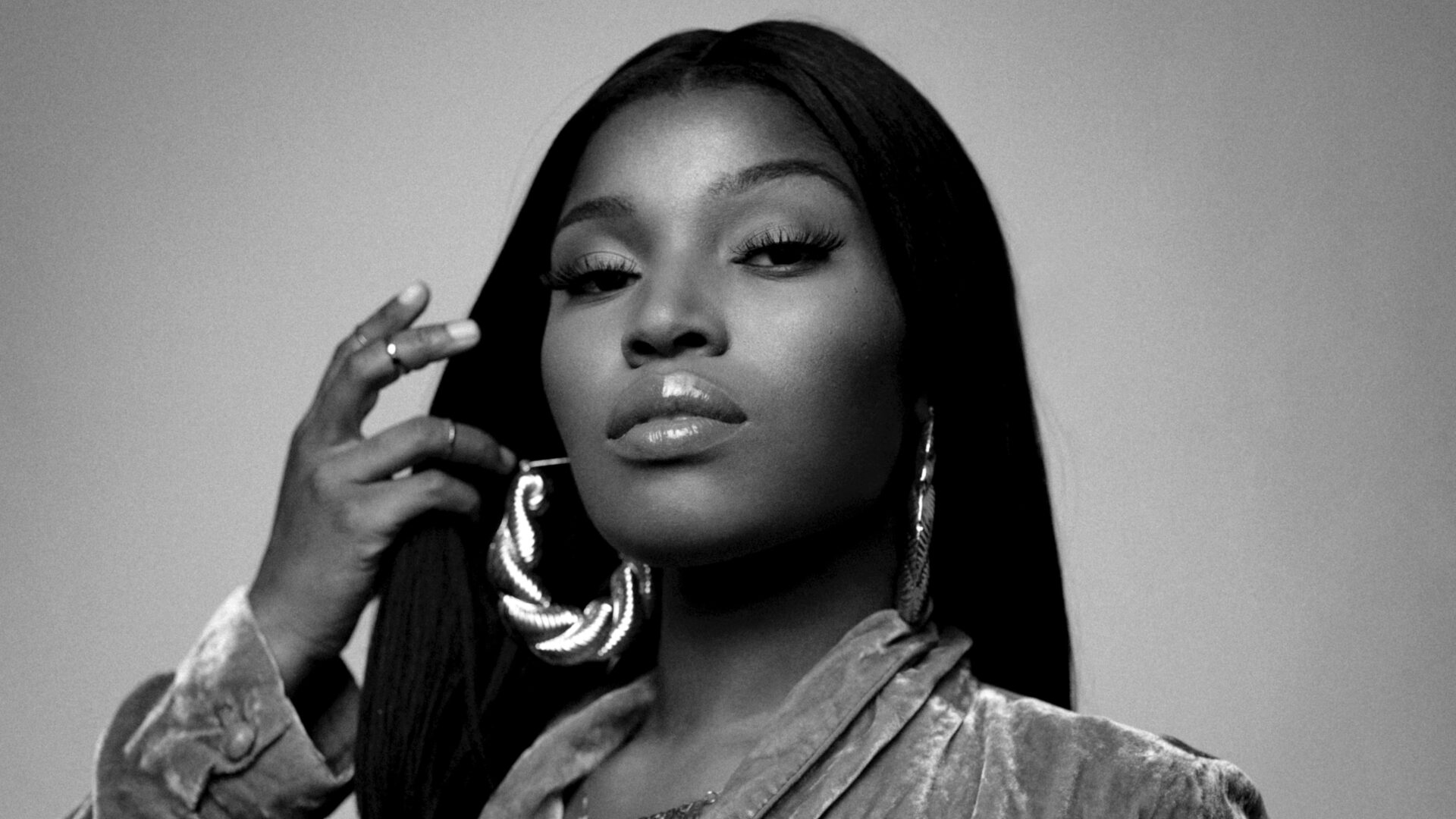 Olivia Dope Pays Homage To Black Women As The Epicenter Of DJ Culture
"A lot of times, we're the ones that people want to impress or be like."
"I had to be four-years-old. I had one of those little Fisher-Price tape players with the little microphone attached to it and I'd deliberately record songs off of the radio and try to make mixtapes. That's when I knew," Olivia Dope told ESSENCE about the moment she fell in love with music. As someone who has been tapped as the official tour DJ for Ciara and Saweetie, it's obvious that her obsessions for sound and merging the right vibes at a young age were not something to ignore because it would later develop into a life changing career of opportunity, travel and turning her passion into purpose.
Dope first discovered her knack for spinning on the turntables when she was on her college campus' hip-hop dance team for which she served as the choreographer. While they needed customized music for their routines, depending on an outside source to master and mix the music cost them money out of their budgets so Dope used her dancer's judgement to determine which songs would blend well together. After dabbling around with Sound Forge and creating what would be one of the first of many mixes, Dope knew that DJing would definitely be a thing.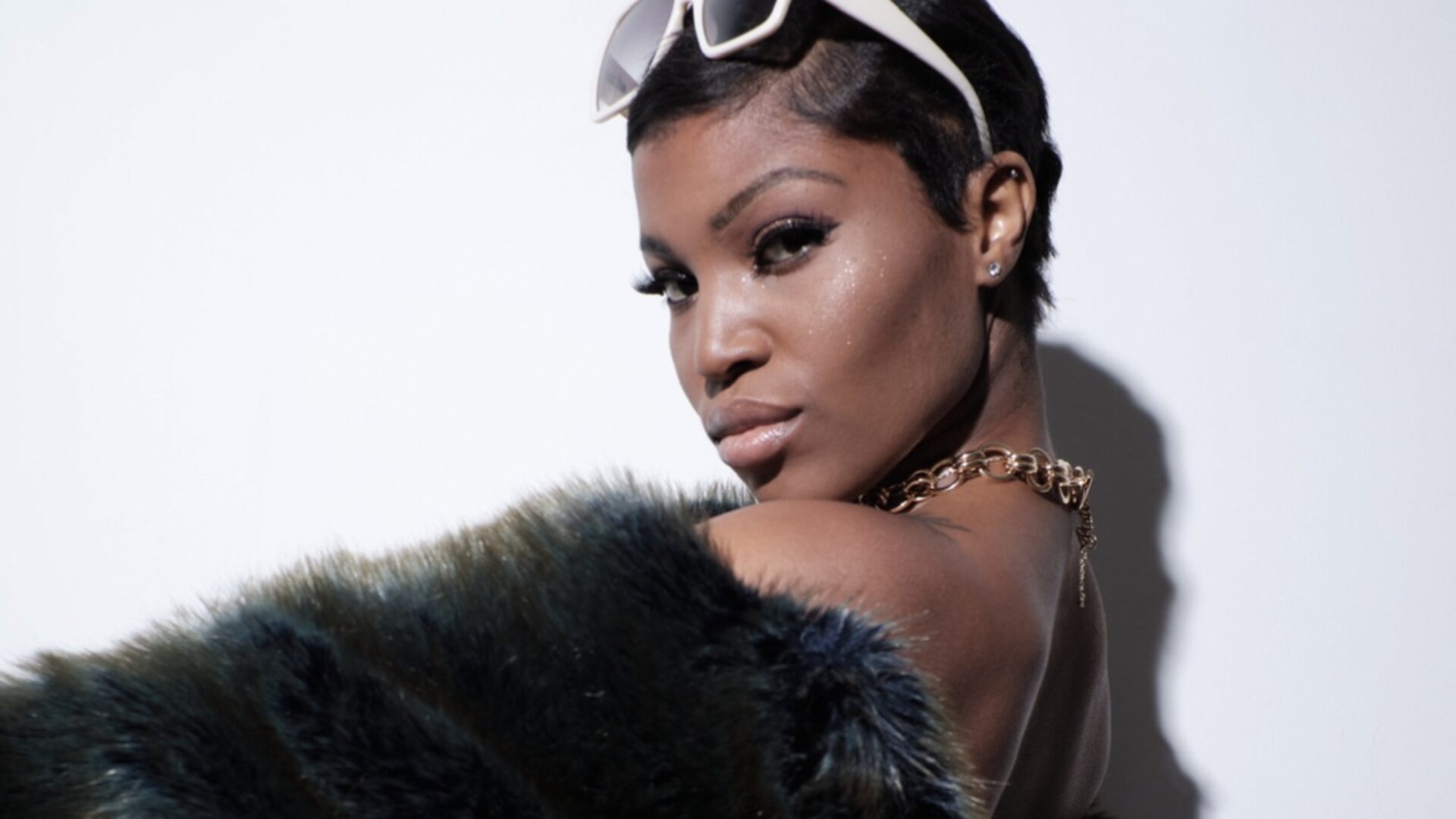 "It's a nice reminder to feel alive because that's what music does," Dope told ESSENCE about the feeling that DJing gives her. She described how music is used to evoke emotion and plays the integral role of the soundtrack of our livelihood – but the DJ is the catalyst of navigation to that soundtrack. DJs control the energy of the room whether it be getting pumped up with anger or frustration from Lil' Jon or remembering where you were and who you were with the day that the legendary Michael Jackson died when a compilation throwback mix is played – and Dope understands her power as someone who controls the soundwaves that are our emotions.
When asked when she knew that she made it as a DJ, she couldn't pinpoint just one because they often shift "based on where you are and where your upcoming goals are." When the Brooklyn native first began to DJ, her "Aha!" moment was DJing for the city's baddest and queen bee Lil' Kim – at least three times – especially as a fan of Biggie Smalls and Junior M.A.F.I.A.. "Wow, I did this. Brooklyn, we made it!," she laughed as she remembered the moment she first played for Lil' Kim, who she called a "Brooklyn gem." Another surreal moment in her career was playing for Saweetie during Rolling Loud in front of a crowd with thousands of people. Dope had been DJing for the "My Type" rapper since the beginning of her career during her "Icy Girl" days when there would be all of nine people in the audience.
"A year and a half later, we're here at Rolling Loud with thousands of people in the audience. Just to get on that stage and tell them, 'Hands up!,' and their hands go up, that's a powerful feeling to have," Dope said smiling through the phone. "At that moment, I knew this is what we worked for – having that rush. Music really brings us all together but to bring thousands of lives in one space enjoying that moment, that's a big deal."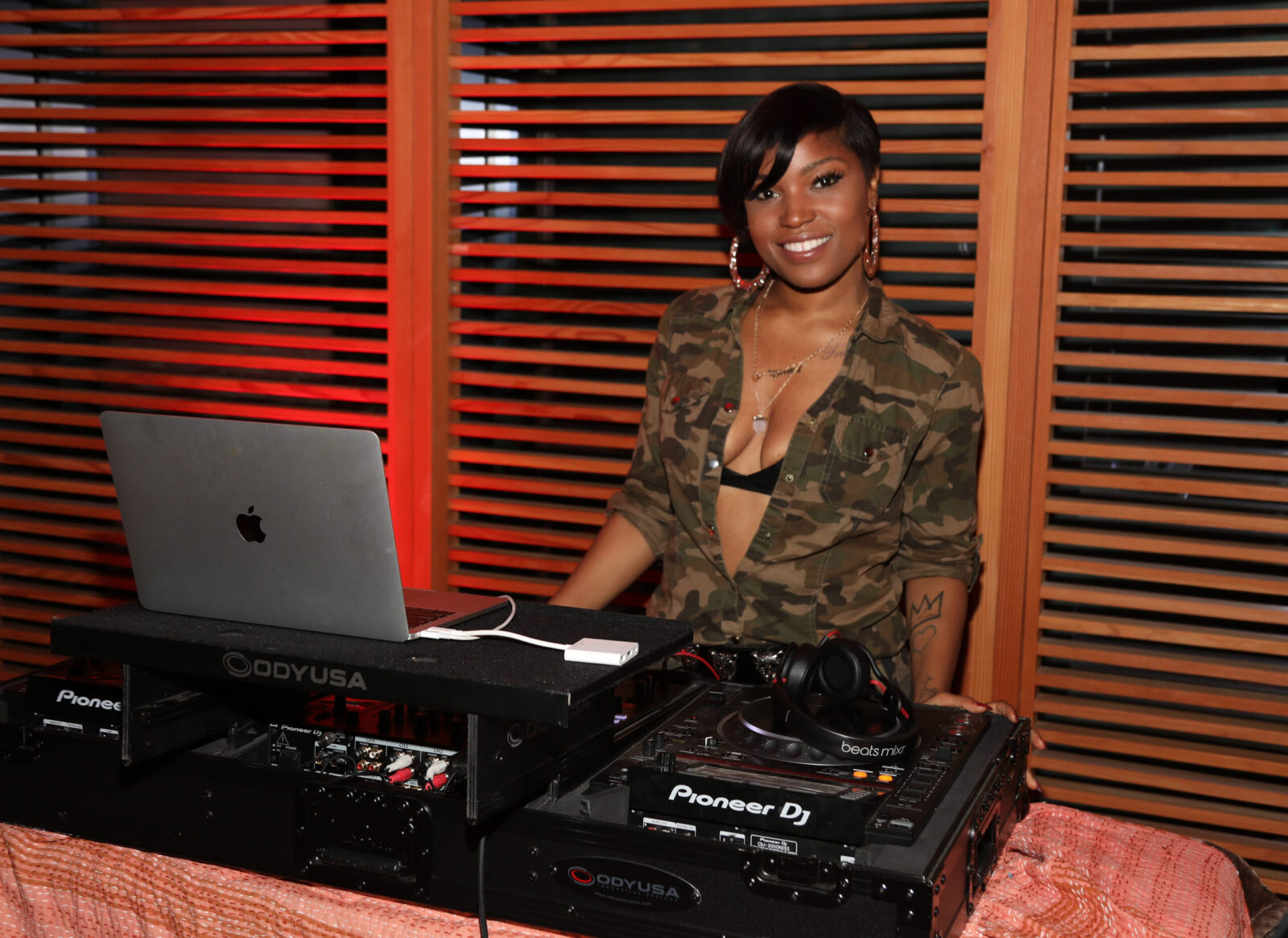 She continued to tell ESSENCE about her passion for supporting her sisters and fellow Black female artists whether it be as a tour DJ or as an event DJ because she sees herself in every Black woman. In the midst of our conversation, she came to the realization that she has almost always exclusively DJed for female artists throughout her career. "I appreciate that and I prefer that because I want my sister to win. It's hard for us because sometimes everybody sees us as a dime a dozen. We're all super talented so it's a little hard for the rest of the world to appreciate us the way that we should. It's important that we uplift each other at all times," she said passionately.
The In The 9Tees owner acknowledges the importance of seeing yourself in the field that you want to pursue, especially as a Black girl in a male dominated industry. Today's Black girl DJ bosses include Brittany Sky, DJ Diamond Kutz, DJ Duffey and Vashtie Kola but Dope knows that Black women are the backbone of the music industry from the femcees and producers to rappers and singers – and that's not where our narrative begins and ends in music. "Being that Black people are the creators of all of this, you have to put it into perspective. Black women are the inspiration for so many songs," Dope expressed. "Even the men have their songs and they turn up but they do it to impress us. It's really important for Black women to be at the forefront and be recognized as important staples in DJing because a lot of times, we're the ones that people want to impress or be like. It's always centered around us in some shape or form."
She remembered chopping it up with her male DJ colleagues who have admitted to changing their flow or mixes to attract or get to know women. As a Black woman DJ, her natural talent to curate sounds and ability to recreate memories in your head with a song you haven't heard in years is something that Dope has encountered amongst other her peers – and has yet to meet another Black woman DJ without the same talent and ability. The "Mantra" singer cites Natasha Diggs' phenomenal skills with soul and house music, Prince's former official DJ and known for her development of The Purple One's later creative career DJ Rashida, and the iconic Beverly Bond and DJ Spinderella as just a few women of the past and present whom she is in awe of.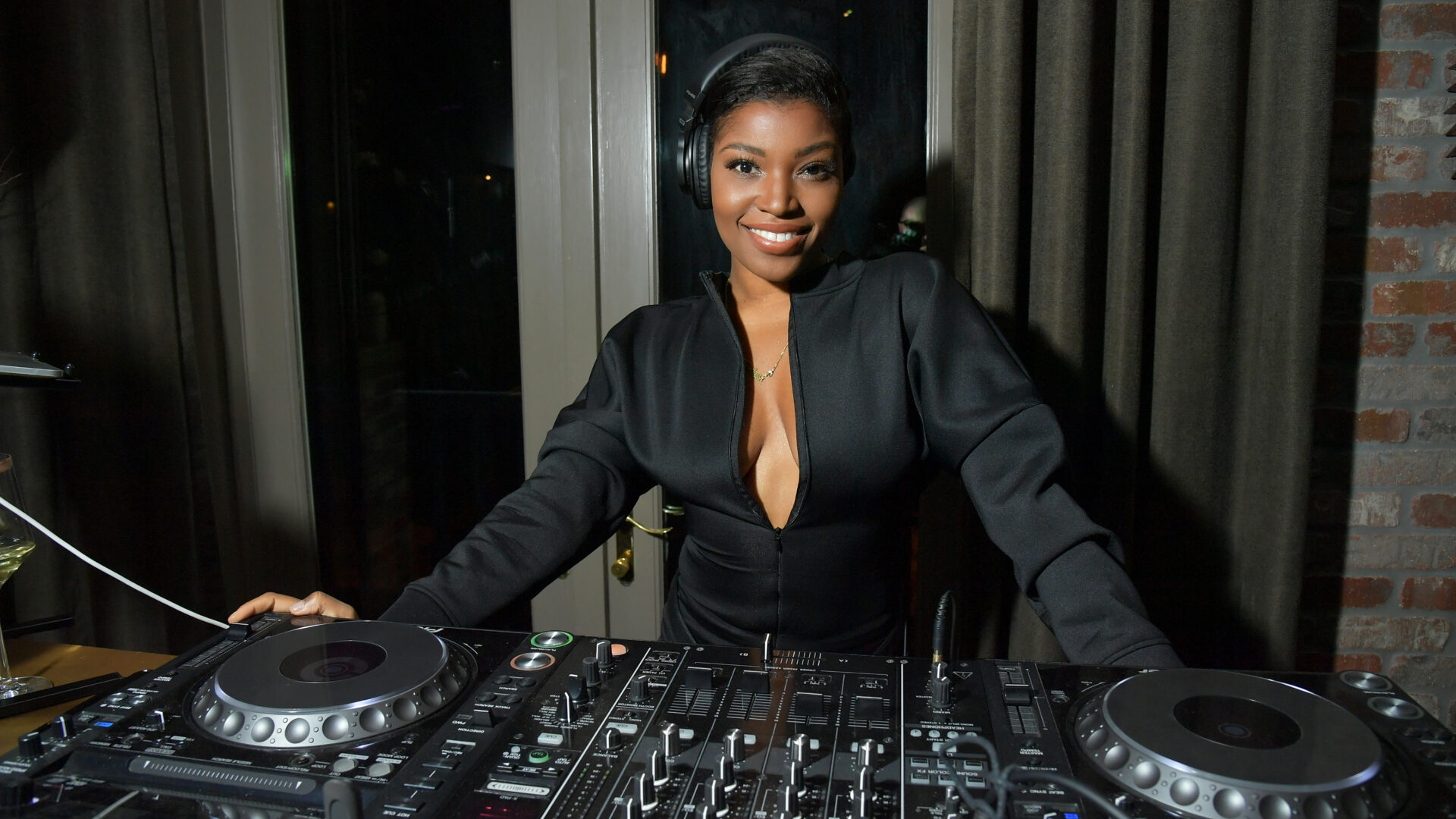 For Dope, she wants to use her large platform to remind people, especially young Black girls, how important they are. "Sometimes we forget because we're so caught up in survival mode and just trying to get to where we need to go that we forget we're there. We just have to be and we just have to know that we hold the power at all times," she said to ESSENCE. Dope even admitted that she does her best to use her social media to highlight Black women who are shaking tables and shaping the culture just from their existence and authenticity, which she encourages young Black girls who aspire to tap into the industry.
"We say this all the time and it sounds so redundant – authenticity, originality, be yourself, be real – but that's literally what works. Always put yourself first and not hide who you are because of what somebody else thinks," Dope said. She recognizes the non-monolithic experience of Black women and the disappointment of being typecast as a Black woman when our existence is complex, versatile and multifaceted. When it comes to her own authenticity, Dope gladly shared with ESSENCE about what makes her dope.
"I bring my true self and let my inner child thrive. My spirit is my 7-year-old, 8-year-old self that's carefree. I don't care who's watching because I'm just gonna do whatever my heart desires, whatever pops into my brain, whatever ideas and creative things I want to do – I'm gonna do it," she said. "That's who has the spotlight and that's who I was at 7, 8-years-old and that's what makes me really dope. I tap into my inner child and let her roam free."