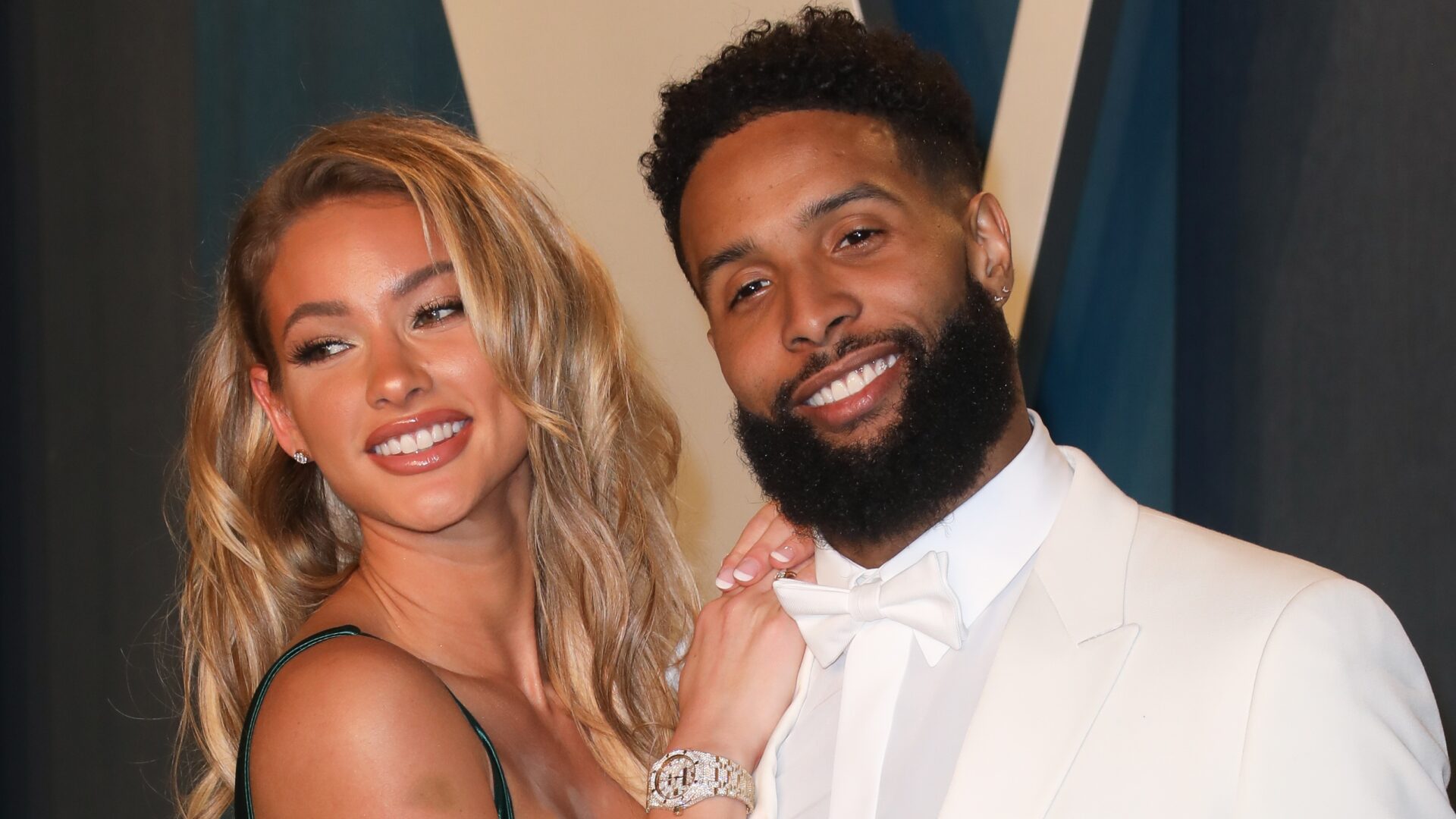 Odell Beckham, Jr. And Lauren Wood Welcome First Child Together
Welcome to the world, baby Zydn!
Thus far, 2022 has been looking up for OBJ! NFL star Odell Beckham, Jr. and his girlfriend Lauren Wood welcomed their son Zydn into the world on February 17, 2022. Not long following Beckham receiving his Super Bowl LVI ring, though he suffered a torn ACL in the win over the Cincinnati Bengals, the Los Angeles Rams wide receiver has not only become an MVP but a first-time father.
"2-17-22, 0605. THE biggest blessing I've ever had in my life arrived here on earth!," OBJ wrote in a sentimental Instagram post dedicated to his first born and girlfriend. "Zydn was born n at that moment I knew my life changed for the better. Lauren Wood, u changed my life forever and delivered the most beautiful gift of all… EFFORTLESSLY! Ur strength throughout this gives me the courage to keep goin because i now kno with u by my side and holding it down for me, I can get thru anything. I love u so much."
Right before giving birth to baby Zydn, Wood, who is referred to on social media and friends as "Lolo," was fearlessly supporting her man at the Super Bowl LVI game – nine months pregnant and all. "Super bowl champion 💛💙 my best friend 💛💙 ____'s daddy 💛💙congrats to you big man @obj 🎉🏆🏈," the 28-year-old model captioned a sweet photo of the two sharing a kiss following his Super Bowl win. The Rams player commented back, "WE DID IT BABY!!!! What a ride !!!😍 couldn't of done it without u by my side ! I love you, and I can't wait for lil _____😂😂😂," jokingly and carefully not revealing the name of their then-unborn child.
Wood and Beckham have been growing strong together as a couple since 2019 and officially made their pregnancy announcement with black and white maternity photos on Wood's Instagram. With no caption but a few emojis and "ily," Beckham is seen cradling his unborn child while standing behind a glowing, stunning Wood.
In an interview with WSOCTV, Beckham jokingly pleaded for his son to not arrive during the historic game in Inglewood. "I think God's got a different plan," he said. "I don't need it during the Super Bowl. I want to be able to see my child being born."
Congratulations, OBJ and Lolo on your bundle of joy!
Photo Credit: Photo by Toni Anne Barson/WireImage