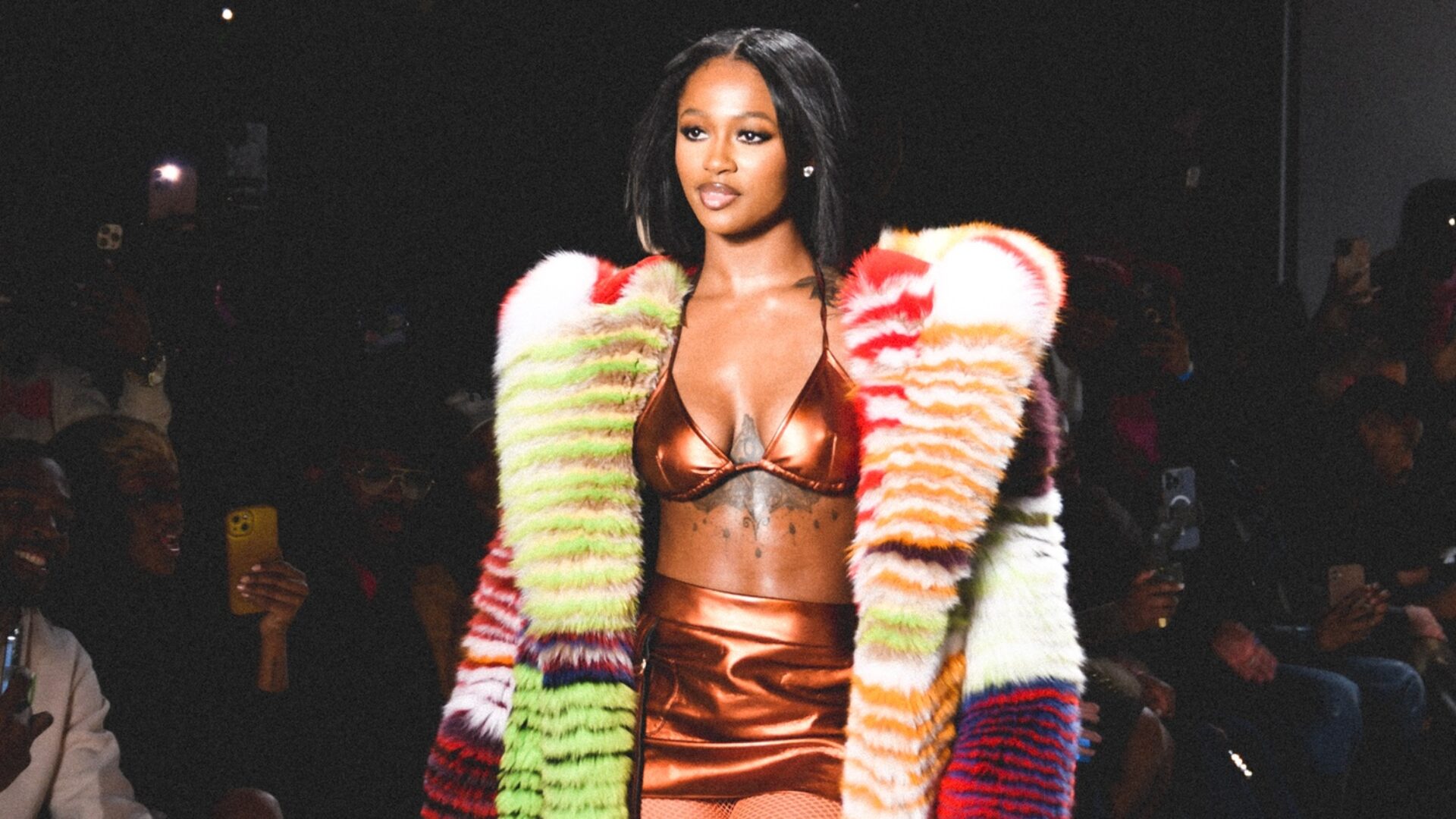 Everything You Missed At MEFeater's NYFW Show
Fashion celebrates 50 years of hip-hop
This Valentine's Day, lifestyle publication MEFeater hosted its second annual Galentine Runway Show for New York Fashion Week. For round two, the theme of the night was exposure for BIPOC designers in the industry, as they display intimate parts of their culture and heritage.
"We decided to do something different this year, we went for women who we generally loved and had relationships with," said CEO Gabrielle Williams. "We decided to work with women who we enjoy working with. Women who put smiles on our faces, women who stand on integrity, and women who always speak well of others. Someone's character is just as important as clout, talent, and craftsmanship."
The designers brought fashion-forward pieces to the show, from metallics to vibrant patterns in each ensemble. The trendy event was powered by Mielle Organics and took place in Brooklyn, New York, to honor the 50th anniversary of hip-hop.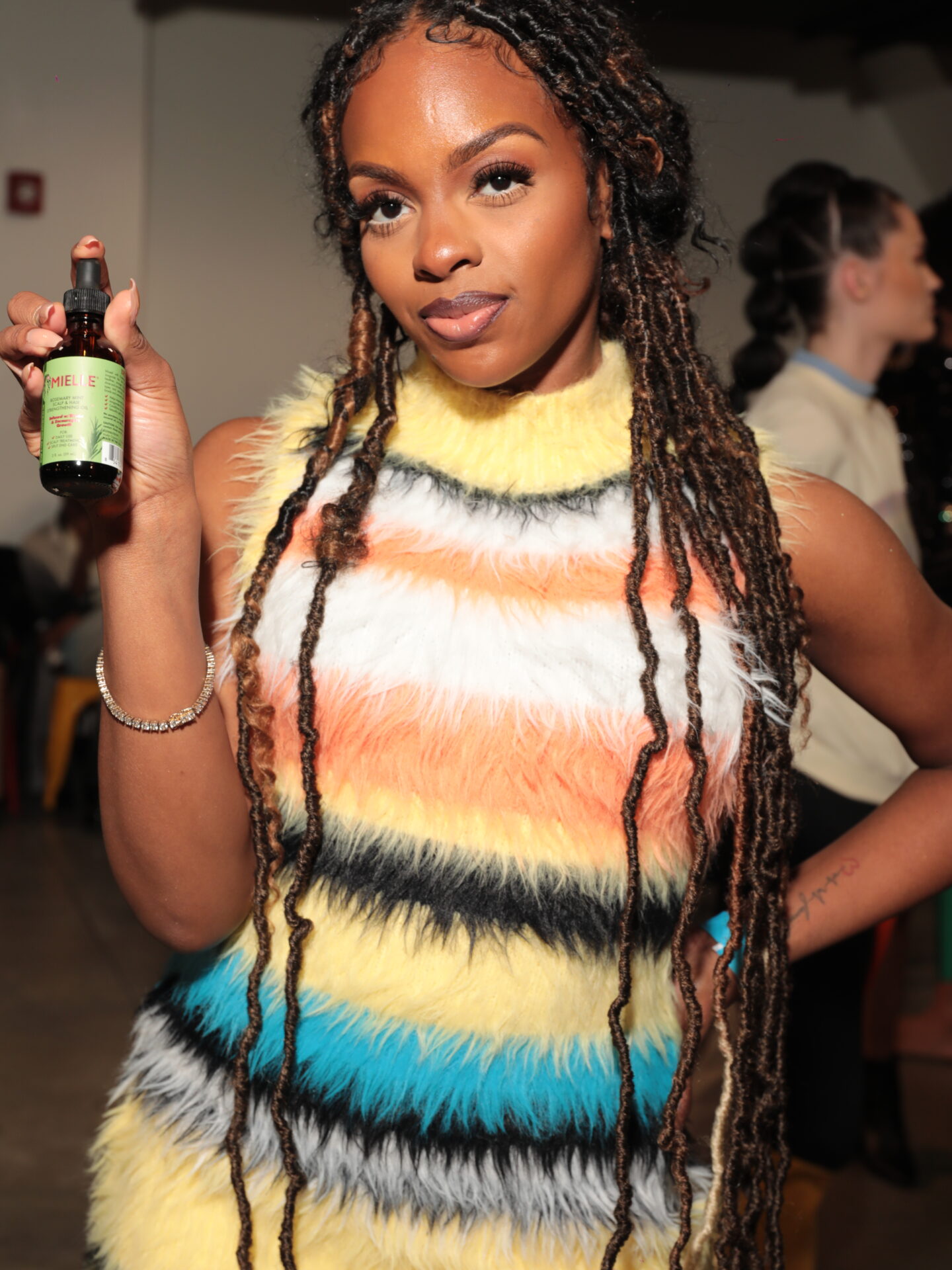 "My runway show is based on a classic, edgy side of fashion, [and] I incorporated parts of my Indian culture into my modern streetwear styles," said designer Rupal Banerjee of Ru By Rupal. "You'll see a lot of pleats and prints and a lot of different textures this season. I've done it in a very purposeful way."
Through the garments, you can spot intense detailing resembling elements of Banerjee's childhood or what they envision for the future. Each piece bridges the gap between the past and present with a seamless mix of 90s glam with trendy monochromatic looks of today.
Focusing on the legacy of hip-hop, featured designer Devon Milan's mission was to intertwine the fashion aspect of the genre for her brand LuLu James. Grabbing heavy inspiration from the mood boards of Lil' Kim or Misa Hylton, the apparel oozes hip-hop luxury through the fur coats and erratic colors.
"My parents, Helena Graham and Ronnie Graham, have played an instrumental role in fashion and hip-hop for over 35 years," said Milan. "Our brand has a timeless appeal that pushes the envelope while being the true embodiment of hip-hop culture. This Valentine's Day, my parents are passing their true love down to me."
For veteran designer Tiffany Walker, she hopes to continue breaking boundaries with her pieces with her label Pink Lucy serving a regal and elegance through her collection, Elevation.
"You can expect to enter the world of Pink Lucy where everything is over the top and fabulous," Walker told GU. "Pink Lucy is the edge of glam – we push the envelope and celebrate the anatomy of a woman, every kind of woman."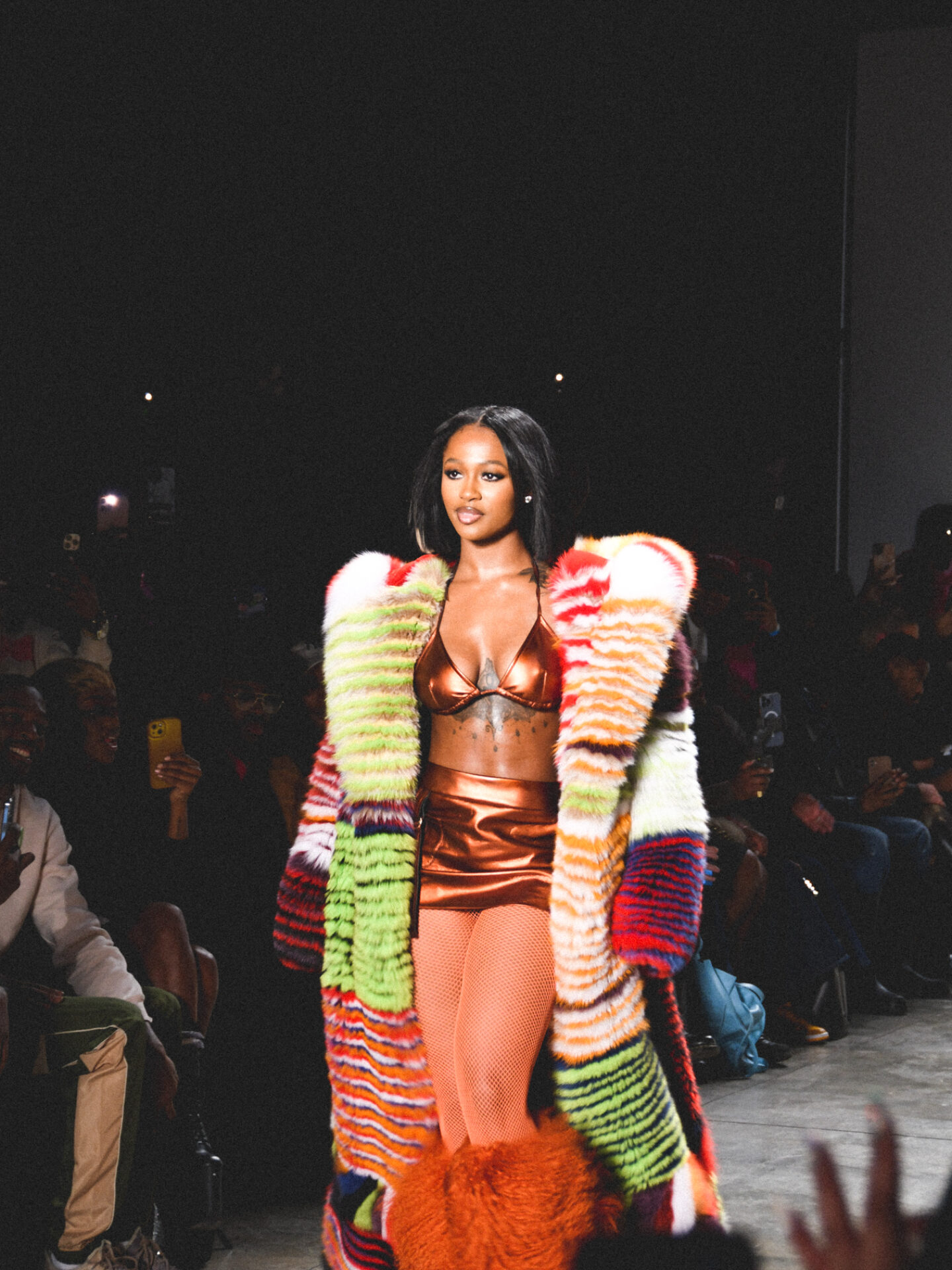 The production brought out familiar celebrity faces walking the catwalk, like Dess Dior, who rocked a snug, gleaming copper two-piece set paired with an eccentric fur jacket by LuLu James.
Galentine's became a spectacle and brought out some of our favorite figures from the industry including Designer Brandon Blackwood, Rapper Cleotrapa and Designer Malachai Spivey.
In the spirit of celebrating hip-hop at BKLYN Studios, Brooklyn rappers Lola Brooke and Maiya the Don graced the stage to represent their city.
Maiya opened the show with her viral hit "Telfy," and Lola ended the night with a bang getting everyone's energy up with her breakout song "Don't Play With It." This year's show was an authentic commemoration of fashion pioneers in Hip-Hop and how fashion continues to grow within the genre.
"MEFEATER represents the culture and gives Black creatives a stage to be celebrated and
elevated. It has been an honor and privilege to work with a company that elevates Black voices," Walker told GU.
Photography by Carl Cornelious (@carlnavy) and Brandon Visuals (@brxdinovisuals).
About Kenyatta: Clark Atlanta University and Medill School alumna Kenyatta Victoria is the Girls United writer covering everything from news, pop culture, lifestyle, and investigative stories. When she's not reporting, she's diving deep into her curated playlists or binging her favorite comfort shows.