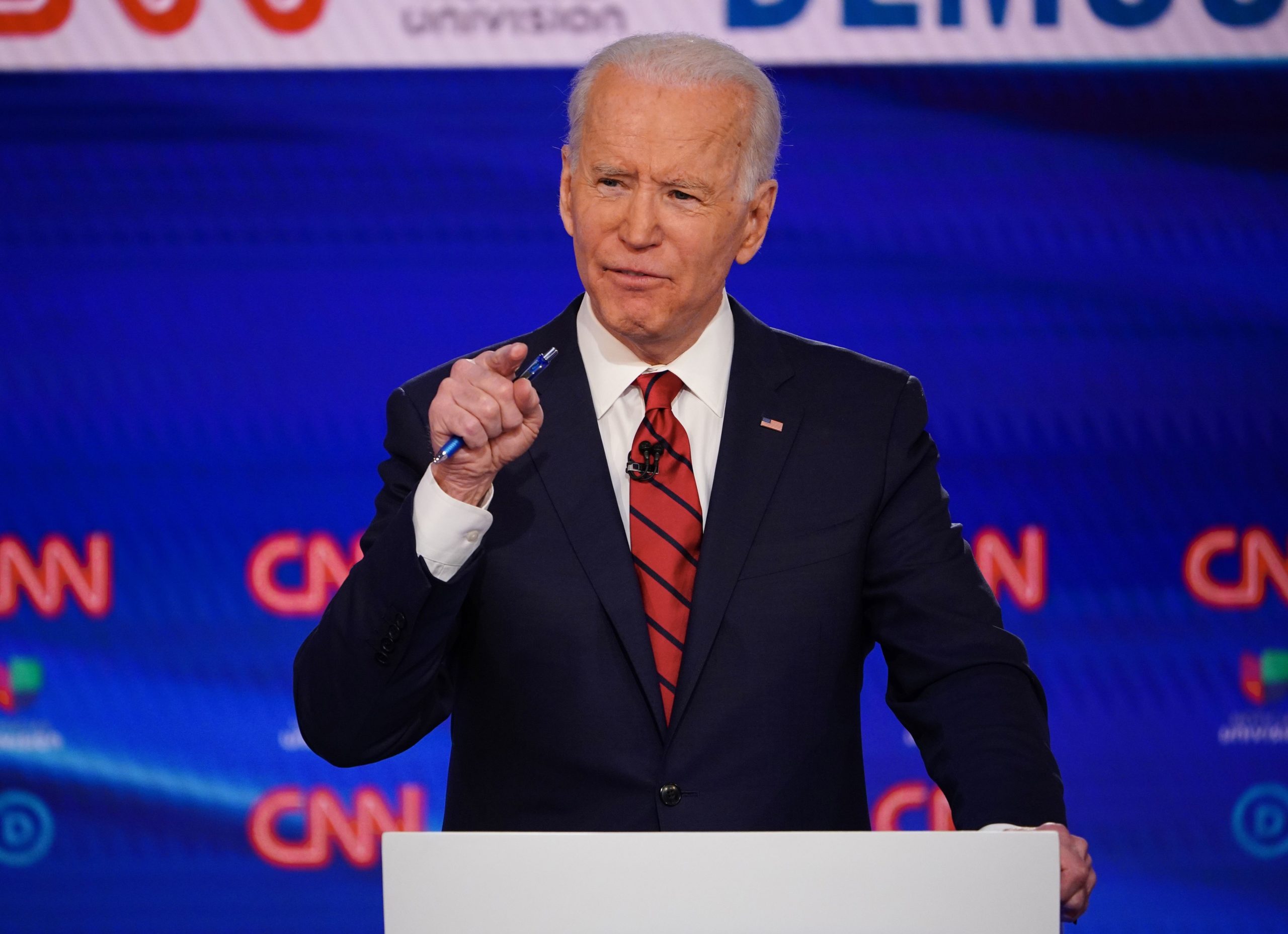 Joe Biden Responds To Sexual Assault Allegation
"This is an open book. There's nothing for me to hide, nothing at all."
Former Vice-President Joe Biden, the presumptive 2020 Democratic presidential nominee, finally responded to an allegation that, in 1993, he sexually assaulted Tara Reade, his former staff assistant.
Biden sat down on Morning Joe, MSNBC'S early morning news show hosted by Joe Scarborough, Mika Brzezinski, and Willie Geist, and spoke about the allegations against him. He is requesting that the National Archives and Records Administration be searched for a formal complaint from Reade.
"I'm not worried about it at all," he said. "If there is a complaint, that's where it would be."
Reade served as a staff assistant to Biden for eight months between 1992 and 1993. Reade claims that Biden sexually assaulted her in 1993.
Watch Biden address the claims on Morning Joe below.
On March 31, Reade was interviewed by the TV and radio broadcast Democracy Now!, saying, "I actually tried to tell the story to some extent in 1993, in the sense that I wanted to talk about it, but I was too afraid." Until today, Biden had not publicly acknowledged the assault claims in depth. This has been a source of tension for some voters as they struggle to determine whether they should vote at all.
Biden also released a statement via Medium this morning, beginning the essay with the fact that April was Sexual Assault Awareness Month: "I recognize my responsibility to be a voice, an advocate and a leader for the change in culture that has begun but is nowhere near finished. So I want to address allegations by a former staffer that I engaged in misconduct 27 years ago. They aren't true. This never happened."