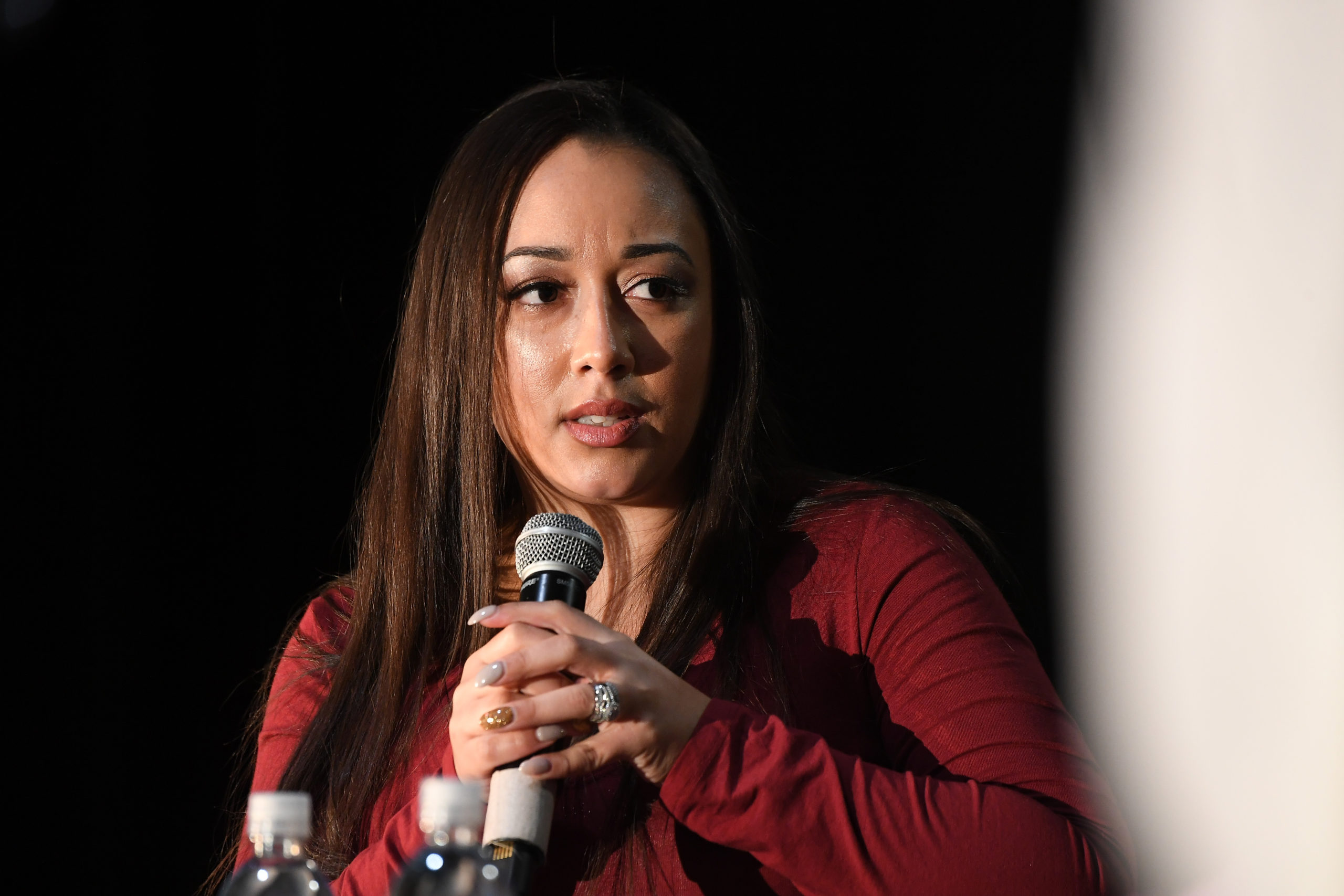 Cyntoia Brown Revealed She's Not Involved In The Documentary About Her Life
She alleges that the project is unauthorized.
Cyntoia Brown, the Black woman whose haunting story of sexual abuse, and an alleged self-defense killing, gripped the nation, has spoken out about the forthcoming Netflix documentary about her life.
"While I was still incarcerated, a producer who has old footage of me made a deal with Netflix for an UNAUTHORIZED documentary, set to be released soon," Brown wrote on Twitter. "My husband and I were as surprised as everyone else when we first heard the news because we did not participate in any way." The trailer for the documentary, 'Murder To Mercy: The Cyntoia Brown Story' was released today.
In 2004, Brown was a teen runaway, and victim of sex trafficking, at the hands of her 24-year-old pimp boyfriend. She was sexually violated repeatedly, and in alleged self-defense, Brown killed a man who solicited her for sex. She claimed that she feared for her life, and thought that the man, 43-year-old Johnny Mitchell Allen, was reaching for a gun, which which was why she shot him.
In 2006, Brown was tried as an adult, was convicted of first-degree murder, first-degree felony murder, and aggravated robbery. She was sentenced to life in prison.
Brown's harrowing story moved the country, and in 2018, a number of celebrities, including Kim Kardashian-West, Rihanna, and Lebron James, rallied for Brown's release from prison. After serving 15 years in prison, she was granted clemency by Tennessee Gov. Bill Haslam in January 2019. Brown was released on August 8, 2019.
The Netflix documentary is slated to be released on April 29, 2019, but Brown shared via Twitter that she's working on a project of her own.
"However, I am currently in the process of sharing my story, in the right way, in full detail, and in a way that depicts and respects the woman I am today," Brown said. "While I pray that this film highlights things wrong in our justice system, I had nothing to do with this documentary."
Photo credit: Getty Images