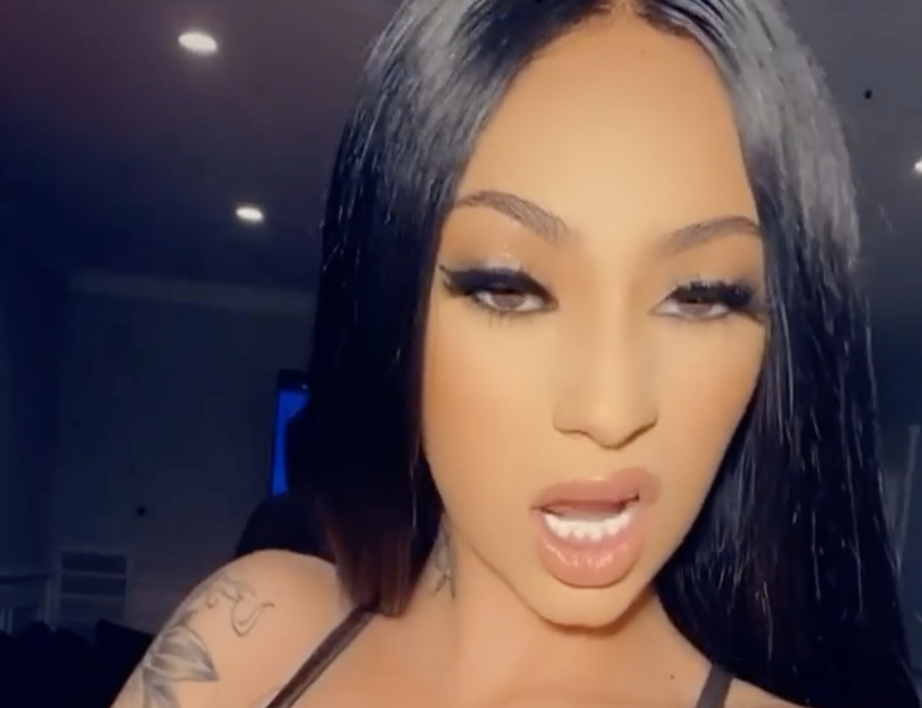 Bhad Bhabie Is Blackfishing And It's Not Okay
Rapper Bhad Bhabie is under fire for posting a video of herself with dark foundation and lip fillers. Critics are justifiably accusing her of blackfishing.
When personality-turned-rapper Bhad Bhabie first emerged in 2016, people were immediately put off by her appearance and obvious blaccent. Yet she entered meme territory nonetheless and went on to land a record deal for all of her viral moments and potential marketability. But since her introduction into mass consciousness, Bhad Bhabie (born Danielle Bregoli) has continuously offended the Black community for her various attempts to capitalize on Blackness. This morning, she posted to Instagram a video of her lip fillers and too-dark foundation, and people are upset, to say the least.
When Bhad Bhabie posted the above clip to Instagram, fans were immediately confused and incensed. "[W]ho's this," wrote one Instagram user. "Yo no one thinks this is kinda fucked up?," wrote another.
"Blackfishing," a term created by Wanna Thompson and Deja, refers to white people who essentially cosplay as Black people for the sake of attention and opportunities. It's racism at its core, as we see white people attempting to take on characteristics that Black folks (namely Black women) have been made to feel ashamed of and excluded from the same opportunities.
Truthfully, blackfishing is an even more guileful form of minstrelsy, because when the accused are called out, they tend to victimize themselves or speak on the ways that they feel entitled to Blackness. This is typically done without admitting that they're adopting traits almost exclusively associated with Blackness while darkening their skin.
Lengthy acrylic nails, kanekalon weaves, darkened foundation, and even jewelry, like gold nameplates and large hoops, have roots in Black expressions of style. Especially when all of these are combined, it's hard to believe that these styles are an innocent preference, especially when they are compounded by physical enhancements.
It's painful to watch someone cash in on your actual lifestyle and look, especially when you're still vilified for being your authentic self. How long will we crucify Black girls for being Black girls, while uplifting white women for jocking our essence?