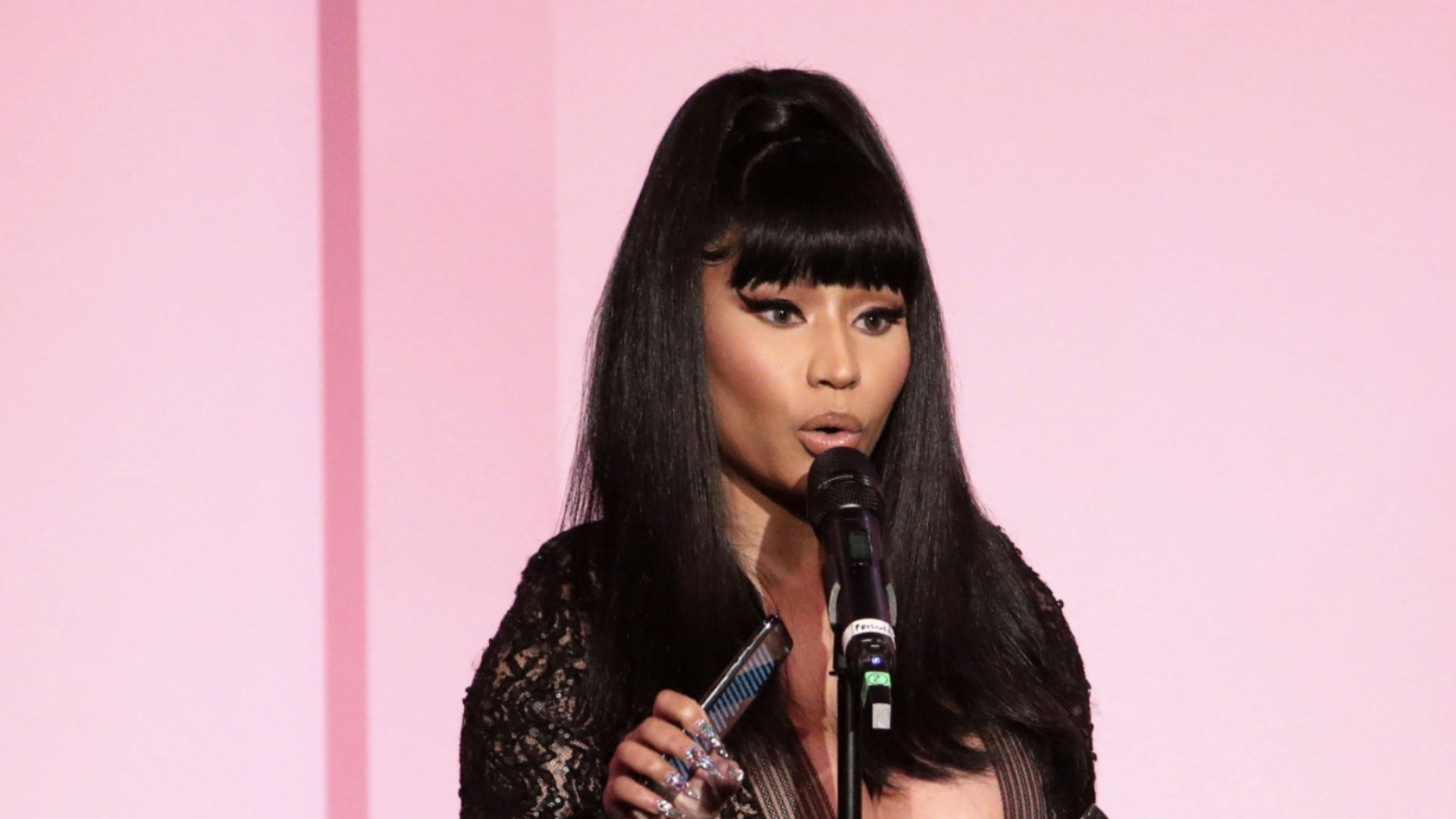 Check Out Nicki Minaj's Video Snippet Of "Move Ya Hips"
She has the most precious baby bump!
Earlier this month, rap star Nicki Minaj revealed that she was several months pregnant with her first child. Her grind is still as strong as ever though, as she's shared a poppin' video clip of her new song with A$AP Ferg and Madentyo, "Move Ya Hips."
In the video Nicki Minaj posted to Instagram, she rocks long "strawberry shortcake" hair, her iced out "Queen" chain, and a bra that shows off her super cute baby bump. The rapper runs through her "Move Ya Hips" verse, and looks totally overjoyed to be bringing new life into the world. We love seeing the queen smile.
"Saint Laurent all on my shades/Then I pull up in a cherry Merced's, yay/Strawberry shortcake hair/Chinese bangs with my two braids, ayy," she raps. Minaj also flexed her pink Versace robe.
This isn't Minaj's first time getting in the booth with the A$AP Mob rapper. They first worked together on the "Plain Jane" remix and then collaborated again on "Runnin'" from the "Creed II" soundtrack. What can we say—New Yorkers always sound great together!
We'll see if an official video happens. Until then, check out Nicki Minaj's clip above.
Photo credit: Getty Images