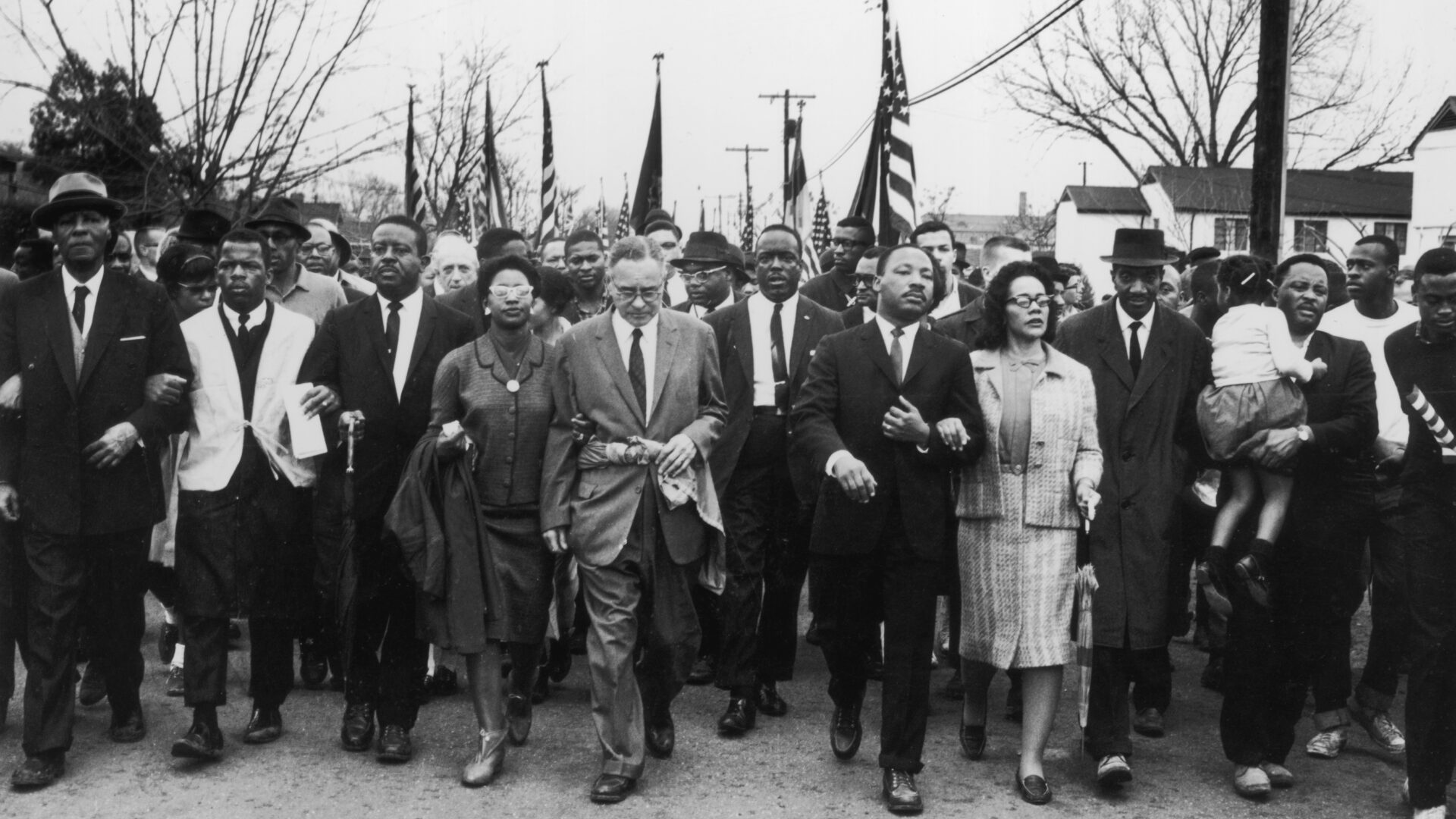 On MLK Day, The King Family Will March For Voting Rights
There will be "no celebration without legislation," said Martin Luther King III.
On MLK Day in 2022, the family of Dr. Martin Luther King Jr. is calling others to join them in protesting against restrictive voting laws.
On January 17th, the federal holiday commemorating the Civil Rights leader, Martin Luther King III, his wife Arndrea Waters King and their daughter Yolanda Renee King, will march across the Frederick Douglass Memorial Bridge in Washington D.C. They will also be walking across a bridge in Phoenix, AZ, as a tribute to the 1965 march across Edmund Pettus bridge in Selma, AL.
There will be "no celebration without legislation," said Martin Luther King III, according to NBC News. The family is calling for the Biden administration to pass the voting rights bills that have been stalling in Congress. "Just as they voted for a bill to deal with infrastructure, bridges, and all of the things that go along with infrastructure we are now saying use that same effort, that same focus, to pass the John Lewis bill and the Freedom to Vote Act."
The John Lewis Voting Rights Advancement Act would help fight against voter suppression and restore enforcement provisions of the 1965 Voting Rights Act. The Freedom to Vote Act would make voter registration easier, make Election Day a public holiday and allow all voters to vote by mail.
"If we're really talking about celebrating the legacy of Martin Luther King Jr., voting rights was a cornerstone of his legacy," Arndrea Waters King told CNN. "We cannot simply in good faith celebrate him or celebrate that legacy with this current attack on access to the ballot box."
In fact, at least 19 states have imposed new voting restrictions this last year, according to the Brennan Center for Justice. Republican lawmakers have also been starting to lay the groundwork for similar legislation for next year's legislative sessions.
The King family also expressed concern over the filibuster, a practice used to delay or prevent a proposition from being made. Waters King thinks it should be eliminated. "Last year, we saw a lot of relics of white supremacy come down in this country and around the world. And what we all started saying is that this stronghold of this Jim Crow era relic must come down," she told the Daily Beast.
Waters King also highlighted that fighting against voter suppression is about fundamental rights. "This legacy is not about Martin, Arndrea, and Yolanda. This legacy and what Martin Luther King fought and stood for really is about all of us," she told the Daily Beast. "And it really is up to us to continue in our own unique way that legacy but also to protect and restore all of the gains that were made. And also, in a very real sense, to do our part to continue to be the flames of what's just and equitable."
On Wednesday, the President told reporters that "there's nothing domestically more important than voting rights. It's the single biggest issue," according to CNN.
Over 80 groups will be participating in MLK weekend and will be joining the King family in advocating for voting rights. These groups include The National Urban League, The Leadership Conference on Civil and Human Rights and The National Action Network, among many others.