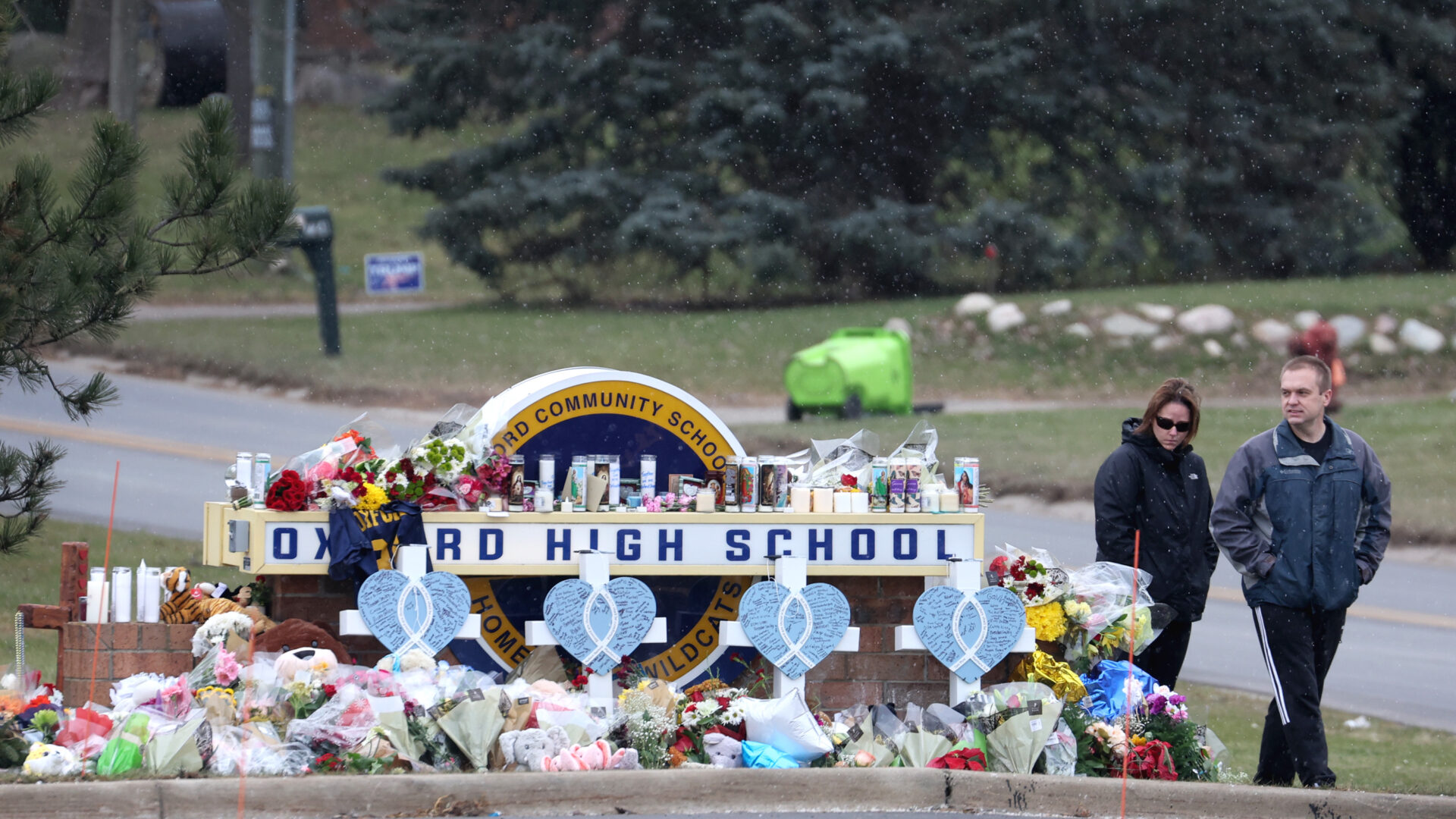 Parents Of 15-Year-Old Shooting Suspect Charged With Involuntary Manslaughter
Police are currently searching for James and Jennifer Crumbley.
Last month, 15-year-old Ethan Crumbley was given a handgun by his parents. A few days later, authorities say he went to Oxford High School and killed four of his peers — Hana St. Juliana, 14, Tate Myre, 16, Madisyn Baldwin, 17, and Justin Shilling, 17 — and wounded seven others.
Police allege that James and Jennifer Crumbley blatantly ignored the signs.
After Ethan was given the gun and returned to school, a teacher reported that they caught him looking up ammunition on his phone the day before the shooting. "LOL I'm not mad at you," Jennifer texted her son, according to The New York Times. "You have to learn not to get caught."
The Crumbleys did not respond to the school's voicemail or email that they received about the disturbing discovery.
Following the deadliest school shooting of 2021, Ethan is facing 24 charges, including four counts of first degree murder and one count of terrorism.
James and Jennifer Crumbley are each charged with four counts of involuntary manslaughter. Police are searching for the parents just hours before they're scheduled to be arraigned. CNN reports that the couple is currently not corresponding with their attorney.
"It's been a devastating week for us," Oakland County District Attorney Karen McDonald said at a press conference. "There are other individuals who contributed … and it's my intention to hold them accountable as well."
Oakland county prosecutor Karen D. McDonald shared the charges against the parents.
"I'm angry as a mother, I'm angry as a prosecutor, I'm angry as a person that lives in this county, I'm angry," McDonald said during a press conference. "There were a lot of things that could have been so simple to prevent."
McDonald also revealed that on the morning of the shooting, the Crumbleys were called to Oxford High School following the finding of an "alarming" note. There was a drawing of a handgun that pointed at the following words: "The thoughts won't stop, help me." There was also drawings of a person who appeared to have been shot and a bullet with "blood everywhere" written on it.
Though the parents were required by the school to send him to counseling for two days, they did not. Ethan returned to class.
"Charging this person as an adult is necessary to achieve justice and protect the public," McDonald said Wednesday during the announcement of the charges Ethan faced. "I'm committed to seeking justice for the victims of the Oxford High School shooting and all Oakland County kids who face violence."