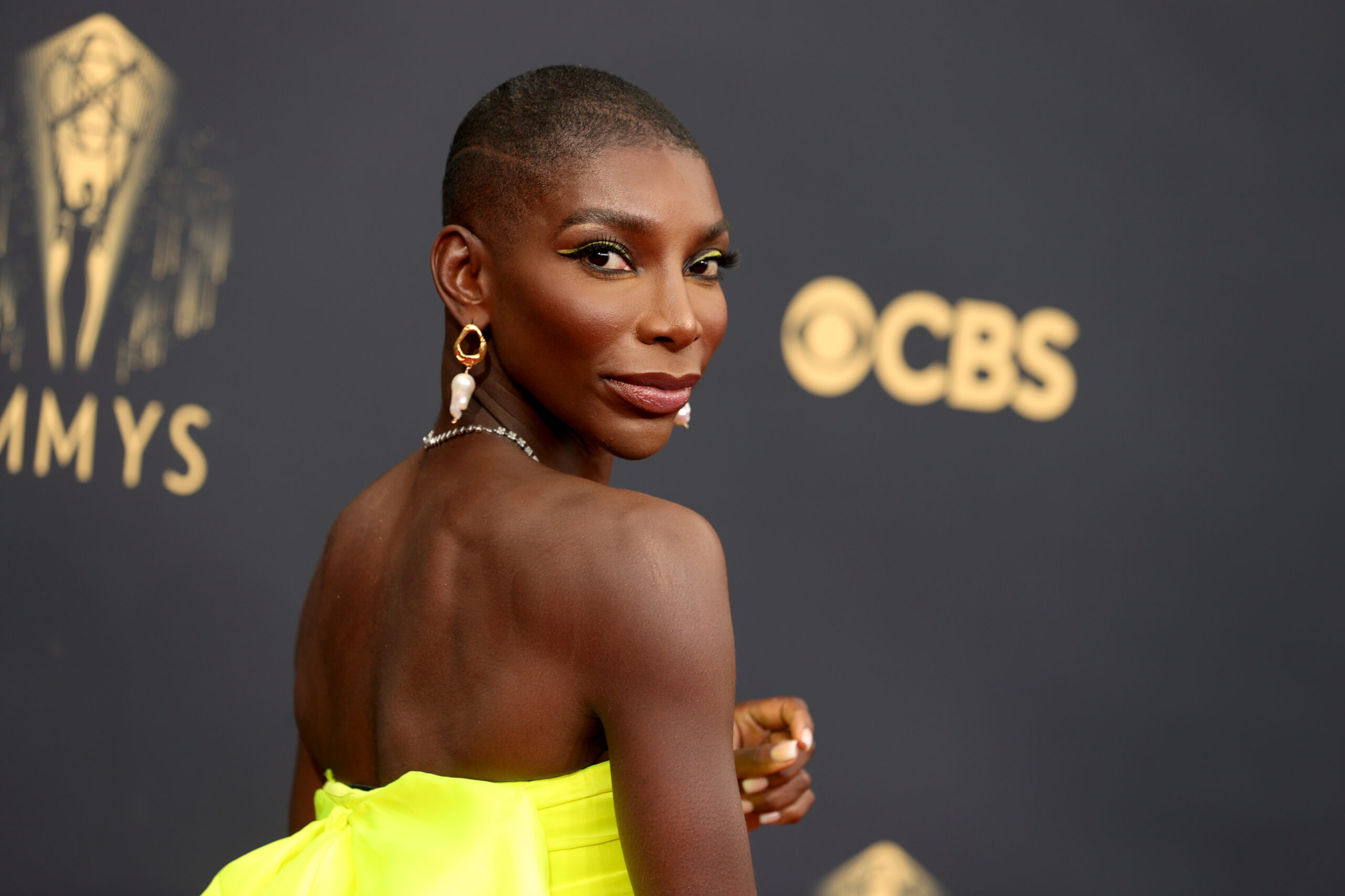 Michaela Coel Dedicates Her Emmy Win To Survivors Of Sexual Assault
Coel won an Emmy for her writing in HBO's 'I May Destroy You.'
During the 73rd Primetime Emmy Awards ceremony, writer and actress Michaela Coel made history. She won an award for best outstanding writing for a limited or anthology series or movie with I May Destroy You. Her speech was one of the shortest of the night but also one of the most powerful. 
"Write the tale that scares you, that makes you feel uncertain, that isn't comfortable," Coel said. "I dare you."
I May Destroy You traces the story of a young writer's life after being sexual assaulted. It was inspired by Coel's own experience being assaulted while working on her first show Chewing Gum. 
"In a world that entices us to browse the lives of others to help us better determine how we feel about ourselves, and to, in turn, feel the need to be constantly visible — for visibility, these days, seems to somehow equate to success — do not be afraid to disappear, from it, from us, for a while. And see what comes to you in the silence," Coel said. She then added, "I dedicate this story to every single survivor of sexual assault."
Not only did Michaela Coel write I May Destroy You but she is also the show's creator, director and star. She decided to bring this show to life in order to allow others with similar experiences to identify with the themes brought about in I May Destroy You. "I realized that many people had some sort of experience that was connected to mine," she told NPR in 2020. "There were so many different ways to explore consent and how it affects us today. What better place for a story than one that I felt many people could find an identification in?"
Michaela Coel is the first Black woman to win an Emmy award for best-limited series writing. After I May Destroy You was considered by many to be snubbed in previous award shows, Coel is finally getting the recognition she deserves.
Watch her speech below.
Photo Credit: Photo by Rich Fury/Getty Images