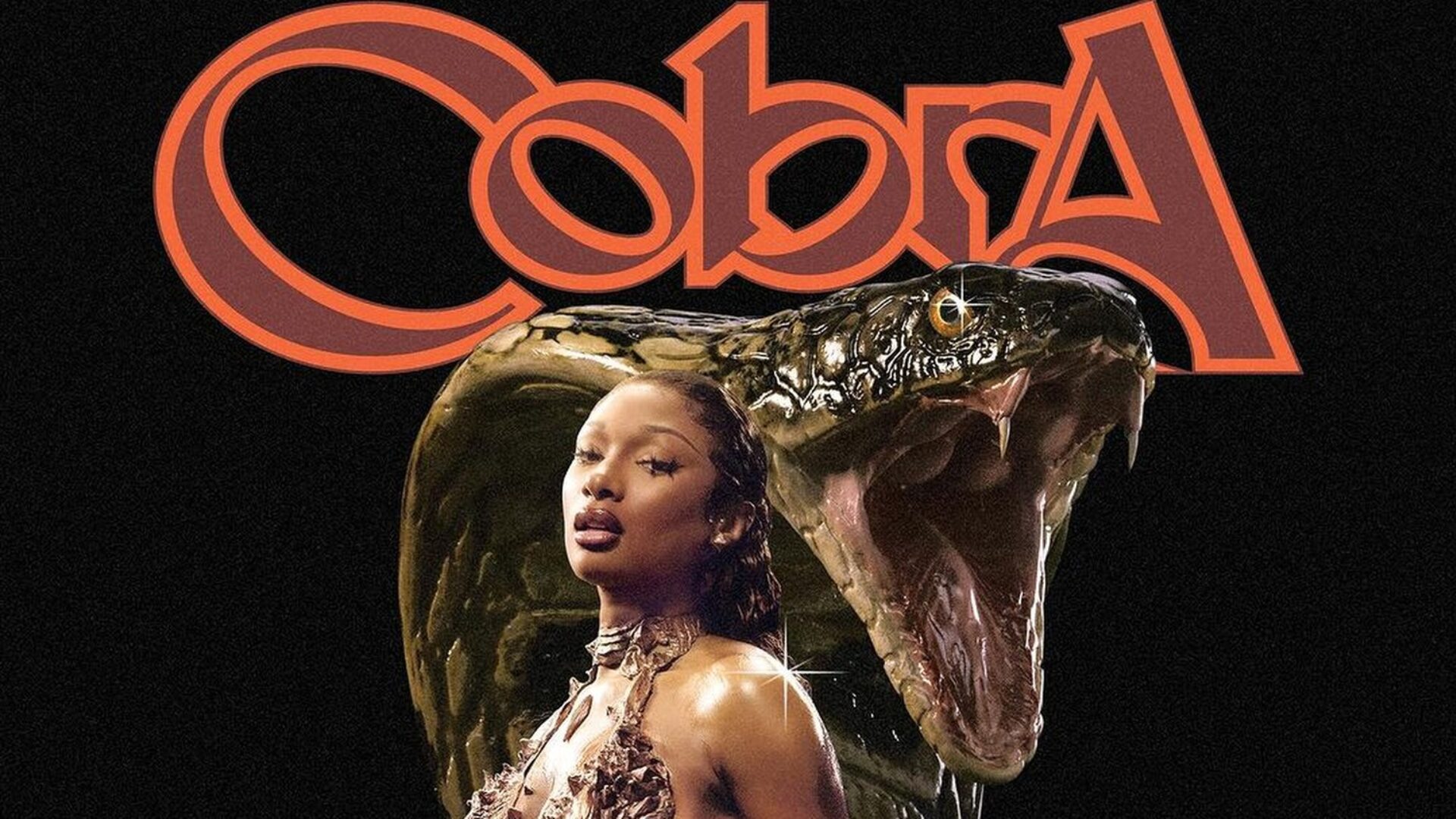 Megan Thee Stallion Sheds Her Past On 'Cobra'
The Houston hottie revealed a vulnerable layer of herself
Megan Thee Stallion started a new era with her single "Cobra," a dark and vulnerable record focused on the 28-year-old's mental state. On October 12, 2023, the raptress teased fans on Instagram by making a post titled Act One on her feed.
She then released a visual teaser embodying a snake, showcasing to fans that this new chapter is similar to a rebirth for the rapper. "Just as a snake sheds its skin, we must shed our past over and over again," she says.
The song "Cobra" represents a new beginning for the Houston hottie. This is her first solo single in 2023 after her social media hiatus and parting ways from her label 1501 Certified Entertainment.
"We're doing everything funded straight out of Megan Thee Stallion's pockets. So, the budget is coming from me," she says on IG Live. "Motherf—ing Hot Girl Productions! The next s— y'all about to see is all straight from Megan Thee Stallion's brain and Megan Thee Stallion's wallet. We are in my pockets, hotties, so let's do our big one."
The "Savage" rapper revealed she's independent and working for herself through her new LLC, Hot Girl Productions. With "Cobra" being her first single detached from her previous label, Megan shares extremely honest lyrics about her depression, suicidal ideations and infidelity in her last relationship.
She starts the song with sharp diction and tone in her first verse. "Breakin' down, and I had the whole world watching," she says. "Every night I cried, I almost died / And nobody close tried to stop me / Long as everybody gettin' paid, right?"
In "Cobra," Megan raps over a hard rock track with heavy guitar riffs. "This p-ssy depressed / I'm about to stress him," she raps in the hook. The record paints a picture of the dark place she's been in since the 2020 shooting incident with Tory Lanez.
The visual represents Megan as the Cobra being watched and taunted in a glass box. A cobra shedding its skin is an intense process and can be uncomfortable when being watched. This symbolic element was intentional for Megan as the next verse exposes the emotional toll she's been under.
"Man, I miss my parents, way too anxious, always cancel my plans/ Pulled up, caught him cheatin', gettin' his d-ck sucked in the same spot I'm sleeping."
With everything Megan has been through, it's clear she's leaving nothing unanswered for her fans and is going through an intense healing process through this new music. As she continues to roll out this new era under Hot Girl Productions, fans can expect to see more of her brutal honesty and transparency.
Though many of us are used to hearing Megan be in her Hot Girl persona, it's refreshing and relatable to listen to her reveal dark thoughts that many Zillennials could be feeling and know that they are not alone.
About Kenyatta: Clark Atlanta University and Medill School alumna Kenyatta Victoria is the Girls United writer covering everything from news, pop culture, lifestyle, and investigative stories. When not reporting, she's diving deep into her curated playlists or binging her favorite comfort shows.