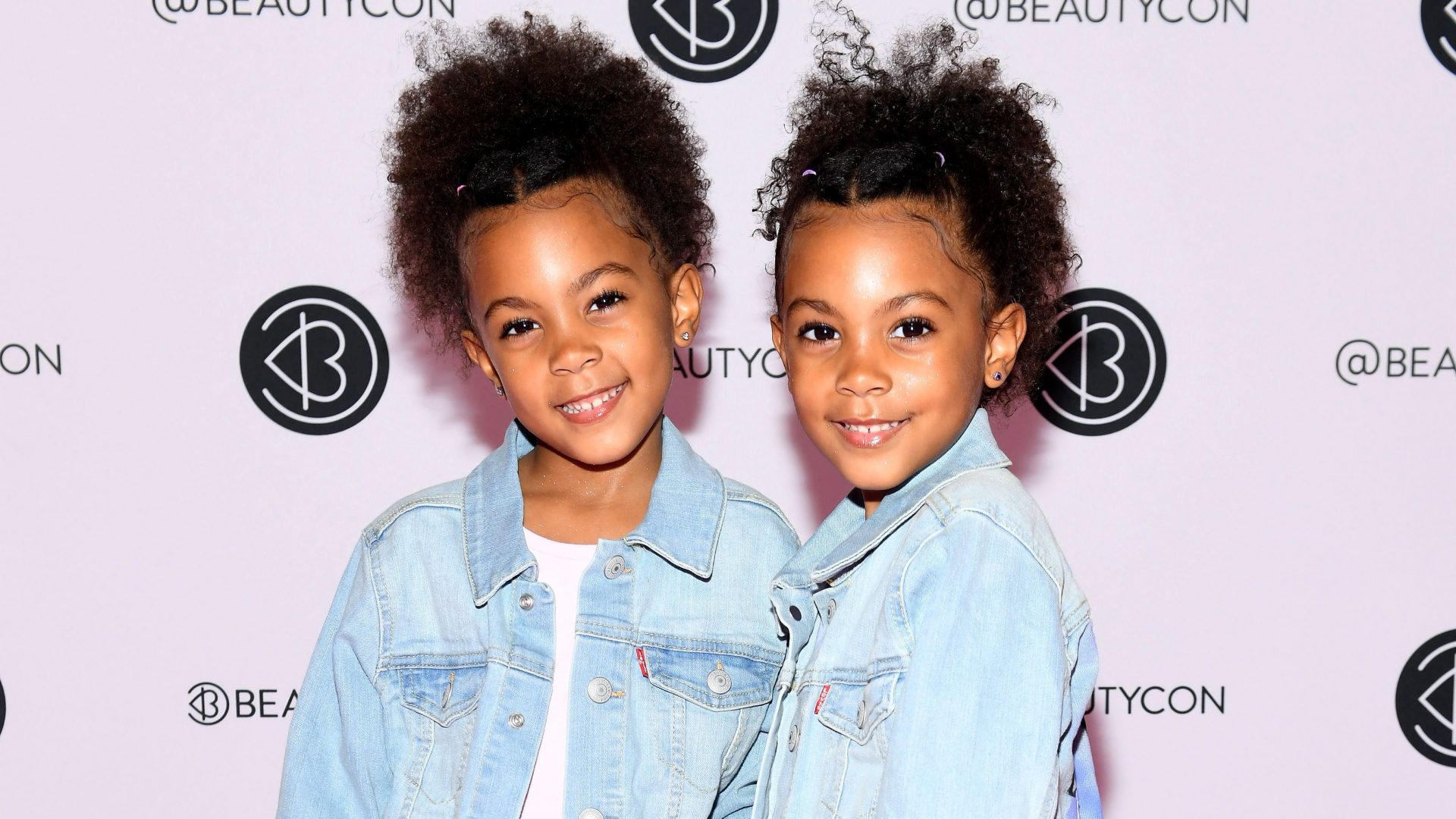 Double The Cuteness: The McClure Twins' Funniest YouTube Moments
Happy birthday, Ava and Alexis!
As the breakout stars from the original Mighty McClure YouTube channel, Ava and Alexis McClure have grown up before our eyes. Now celebrating turning 8 years old, Ava and Alexis have become Forbes influencers, walked in New York Fashion Week, and have even launched their own YouTube channel chock full of twin telepathy games, trying foods for the first time and even giving each other makeover transformations!
See below for a look at Ava and Alexis' most memorable moments since they first hit our screens. Prepare for laughter and being in complete awe of their adorable commentary!
Twins Realize They Look The Same
That moment when you realize that you and your sister have the same face — priceless! Check out the moment when they realized that one was in fact older than the other. Ava and Alexis even recreated this viral video on their separate YouTube account. Spoiler alert: Alexis wasn't having it!
3-Year-Old Twins Trick Mom!
A classic case of Sister, Sister syndrome! Ava and Alexis pull a fast one on their mom and trip her up when they keep pretending to be one another.
Twins Show Love To Each Other
Watch Ava and Alexis adorably fight over the chance to speak to their momma on-camera. Watch their mom explain what it means to have an "opinion" and Ava is comforted by her twin when her feelings get hurt.
Alexis Has A Boy Problem
Uh oh, Lexi is having her first run-in with boys and Mama McClure gives them their first lesson on navigating when boys like them and Ava spills all the tea!
How Did You Make The Baby?
One of the hardest conversations that a parent can have with their child is the complicated "the birds and the bees" convo. Alexis and Ava interrogate their mom to get to the bottom of where babies come from!
You Can't Always Get What You Want
Ava and Alexis learn a thing or two about getting along with each other, dealing with conflict and not always getting what you want.
My Twin Won't Let Me Talk
Nothing is more frustrating than not being able to get a word in, especially when it's your own twin! Alexis won't let Ava talk and Ava gets upset.
Photo Credit: Noam Galai/Getty Images for Beautycon