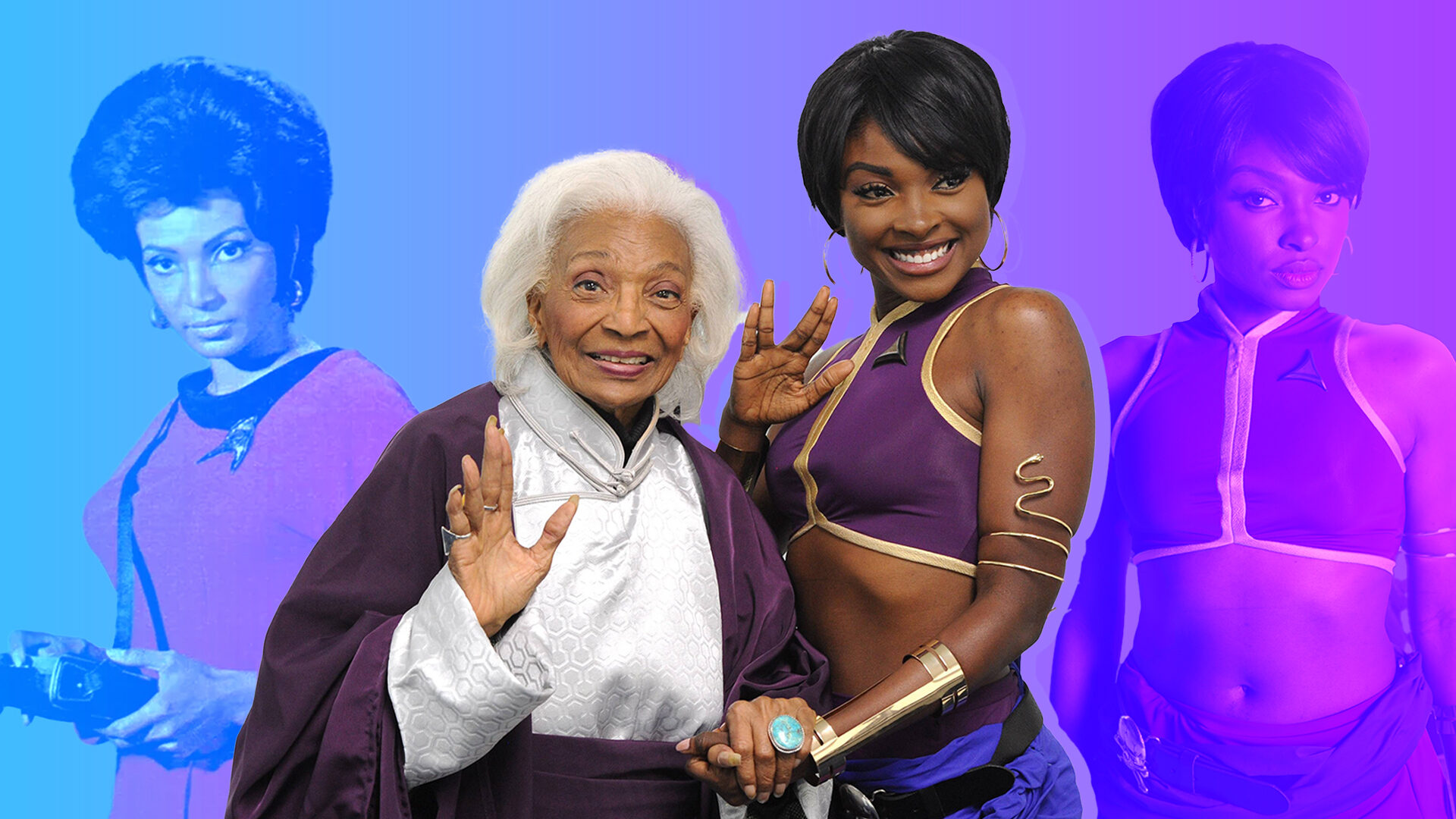 'Renegades: Ominara' Actress Loren Lott Remembers 'Star Trek' Trailblazer Nichelle Nichols
The young actress reminisced on the impact of Nichelle Nichols
It's not every day when you get to meet the woman who paved the way for other Black women in entertainment and science fiction, let alone the woman who marked the first interracial kiss on-air. For BET's The Porter actress Loren Lott, meeting the icon that is Nichelle Nichols was nothing short of a dream come true. After securing a lead role in Star Trek Renegades: Ominara as the title character, Lott just knew that she had a duty and responsibility to make Nichols proud, who starred as Lieutenant Nyota Uhura in the original Star Trek series.
While most remember Nichols for her legacy in the world of acting, especially in the sci-fi community, Lott's first introduction to Nichols was her role in Disney's Snow Dogs as Cuba Gooding, Jr's mother who passed away and left him with the gift of seven dogs with big personalities. "Even though a lot of people knew her from Star Trek, I actually hadn't watched it when I was a child," Lott admitted to Girls United. "When I saw her face, I was like, 'Oh my gosh! I know you from Snow Dogs' because I'm a millennial, and that was a great movie for us."
When Lott did meet Nichols for the first time, it wasn't for a fan meet-and-greet, but it was because Nichols was passing the torch to Lott as the new Ominara for the Star Trek spinoff. Lott described Renegades: Ominara as a sort of "alternative version" of Nichols' Uhara character, while still paying homage to Uhara with a different backstory. The two strong Black leads in this sci-fi franchise worked closely together throughout the process of filming and even got together at Nichols' house to shoot more than a few scenes. From fight training to fittings, the cast and crew did it all right under Nichols' roof.
"She has a really beautiful house and a really great backyard, but she's not usually there. She was usually with her son, and they just ended up using that as where we did everything because it was easy to access her at the house," Lott recalled. While Nichols' wasn't supposed to be home for a while due to out-of-town obligations, her team would occasionally pop by to check on the progress of Lott and the Renegades cast and crew.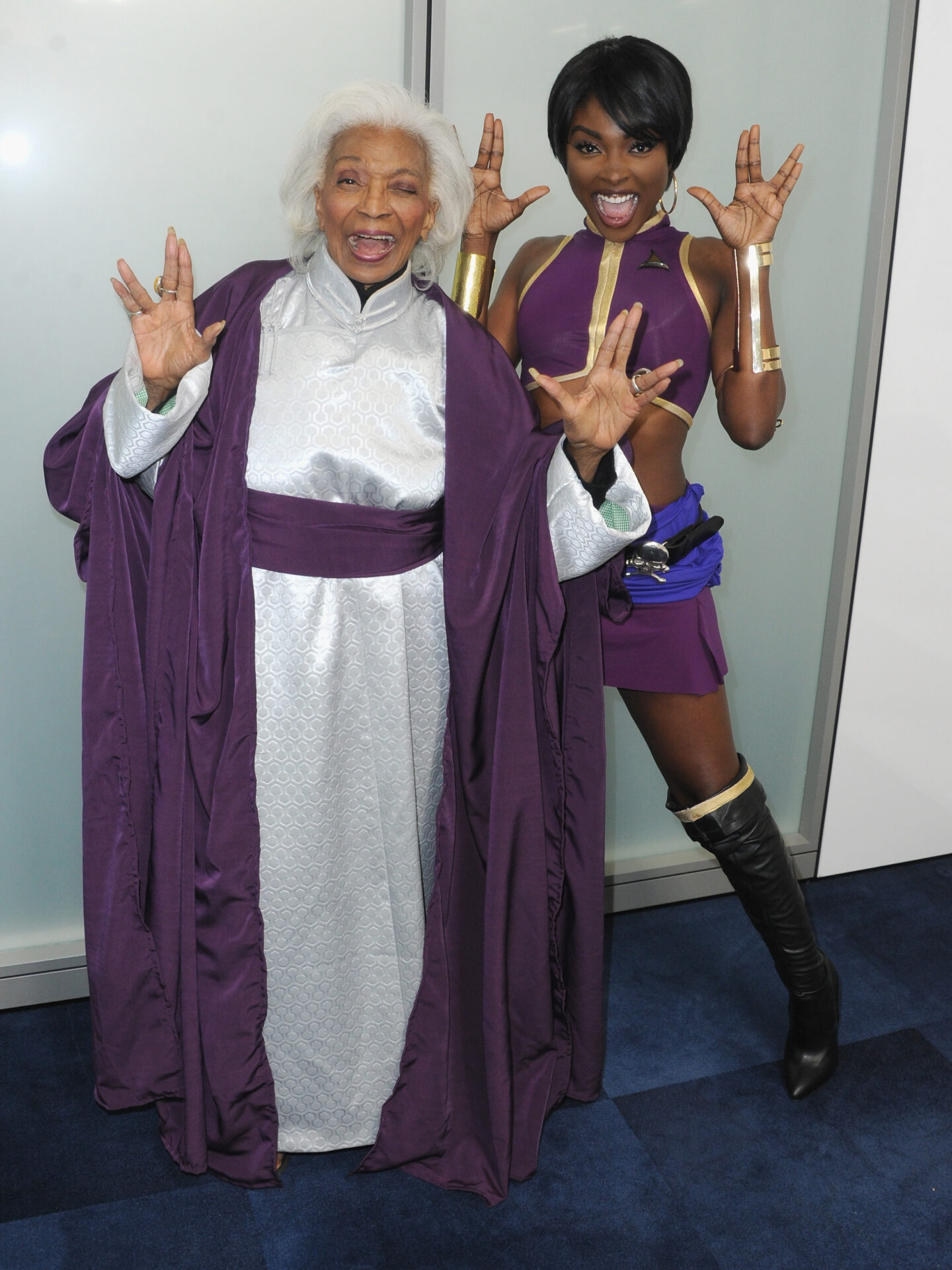 MANHATTAN BEACH, CA – MARCH 05: "Renegades: Ominara" film set visit with Original Star Trek cast member and actress Nichelle Nichols who portrays Ominara poses with her younger character actress Loren Lott at Northrop Grumman on March 5, 2021 in Manhattan Beach, California. (Photo by Albert L. Ortega/Getty Images)
"Get him! Take him down!" These were the first words that Lott had ever heard Nichols say in-person as she walked out of her home to watch her flip another guy over her shoulders during fight training. As the television trailblazer watched Lott train in awe, Lott remembered wanting to look a little more presentable for her first impression with the woman, the myth, and the legend that was Nichelle Nichols. "I remember at the time I wished that I was in a cuter outfit because I was in my outfit from fight training. Luckily I had on my makeup because I always know that they were going to be taking behind-the-scenes pictures or something like that so I always try to look done," she teased herself about her tee shirt, leggings, and tied up hair.
No matter the fit, the chemistry between Nichols and Lott was instant and she even described the late actress as "lovely," "cute," "gracious," and "absolutely adorable." They even shared a few laughs together every time Nichols read Lott's shirt, which said, "I'm just here for the snacks." The two didn't have many takes together, as the two often played the same person and couldn't be in the same scene, Lott and Nichols did have the opportunity to come together in their Star Trek costumes, take photos, and even spent some time together introducing a preview of Star Trek Renegades: Ominara at Los Angeles Comic-Con.
Unfortunately, when the Clark Atlanta University graduate met Nichols, her dementia had already set in for some time. Nichols would oftentimes be "a little confused or would repeat herself sometimes," Lott said, but that didn't stop her spirit from shining through on set. Nichols was even kind enough to give Lott a grand tour of her home, including her bedroom filled with artifacts from NASA and the Civil Rights era.
"I really hope that they turn her house into a museum because there's so many artifacts in there from old Hollywood, even her closet, which literally looks like a picture from an '80s magazine photo shoot or something. Her bedroom, it's very just old Hollywood glamor," Lott illustrated as she described Nichols' bedroom. "The rest of her house looks like a museum of her [with] giant pictures [and] paintings everywhere of her in her prime. It's fabulous."
Unfortunately, Nichols' time came to an end when she passed away on Saturday, July 30 at the age of 89. Her son Kyle Johnson issued an official statement on his mother's website to share the devastating news with all fans – Trekkies and beyond. "My mother, Nichelle Nichols, succumbed to natural causes and passed away. Her light, however, like the ancient galaxies now being seen for the first time, will remain for us and future generations to enjoy, learn from, and draw inspiration," he wrote.
"Hers was a life well lived and as such a model for us all. I, and the rest of our family, would appreciate your patience and forbearance as we grieve her loss until we can recover sufficiently to speak further. Her services will be for family members and the closest of her friends and we request that her and our privacy be respected."
Lott herself even took to social media to remember the legacy of Nichelle Nichols and shared a sweet carousel of never-before-seen images and videos of the two backstage and in Star Trek uniform. "So honored that I got to play a young #NichelleNichols !," she wrote in her caption, which detailed their time together including when she gave Lott a tour of her home "even with dementia," she noted. "I'm so grateful for our time while filming the pilot of #StarTrekRenegadesOminara !"
When asked about some of her favorite memories from her interactions with Nichols, there were too many for Lott to name. "She really did have a beautiful career," Lott said. "She was definitely the definition of representation back at that time, [especially] having Martin Luther King, Jr. himself begging her to stay on a show. She said that she didn't even really know how famous she was when she met Martin Luther King."
Indeed, her career was beautiful and it showed through her countless accolades and accomplishments including being honored with the NASA Exceptional Public Achievement Medal during her final Comic-Con appearance. Moreover, Nichols was personally recruited by NASA to bring aboard other women and minorities for the space shuttle program. Throughout her life, Nichols continued to be an advocate for Black women in the interstellar and aeronautics space, as well as general diversity and representation in STEM programs.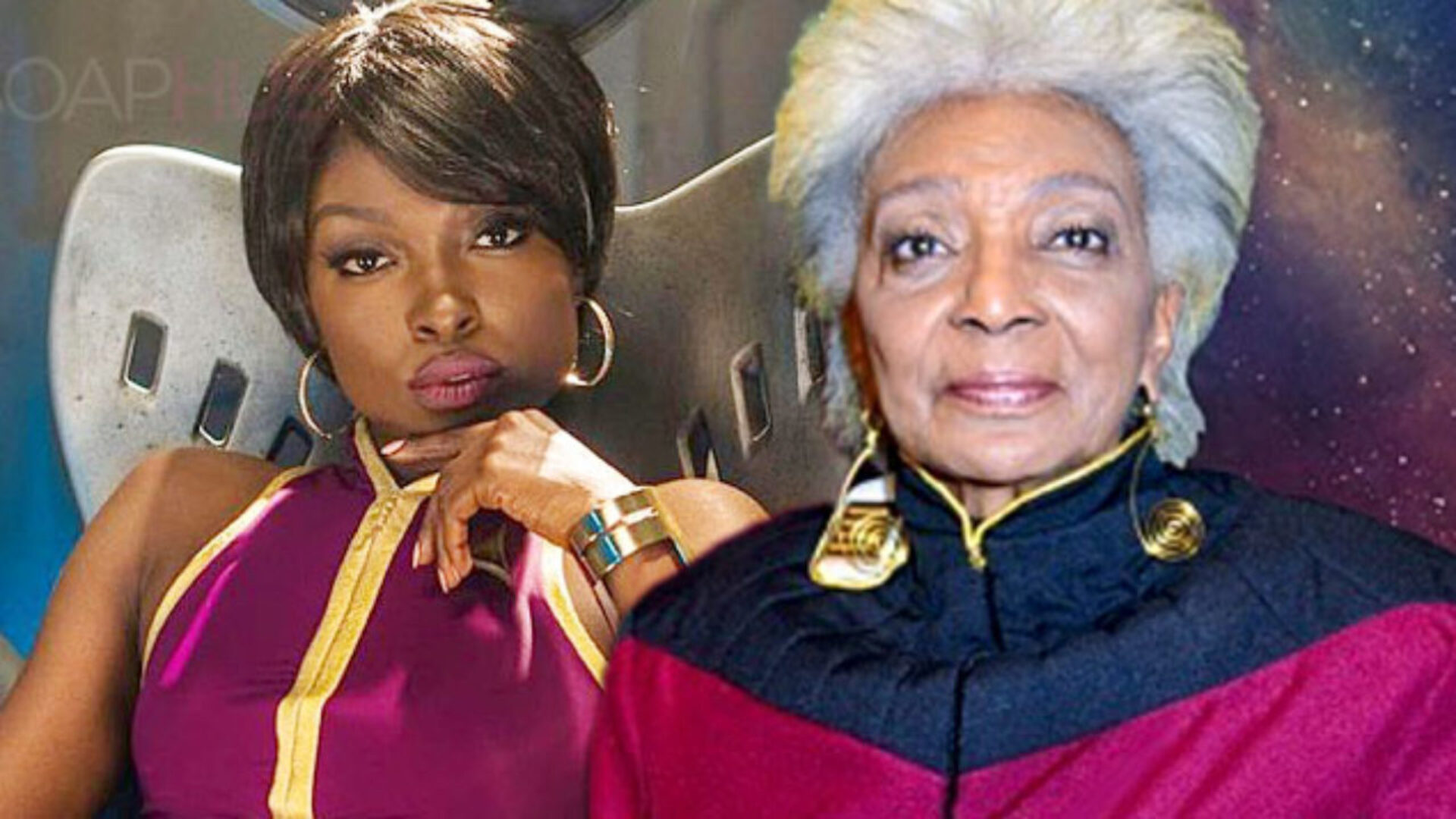 "She had no idea that Black people were watching [Star Trek] as much as they were because there wasn't social media and stuff back then. She found out later, but she really didn't know how her power and how important she was to Black people already. I feel like anytime Black people are on TV, in a positive light especially, it's representation," Lott added.
The Young and the Restless alumna continued to reflect on Nichols' impact on Trekkies, Black actresses, and the general world around her. "[Nichols played] a Black woman in outer space who was gorgeous, intelligent, and poised – one of our first true opportunities to see somebody like that. To be Black and a trailblazer back then meant that you had to face some crap and adversities. Nobody escaped it. Because of the hardships and racism that a lot of them had to face, it really did make a way for actresses and entertainers like me today."
Other stars also took to social media to pay homage to the late Nichelle Nichols, including Zoe Saldana who played Nyota Uhuru in the 2009 revival of Star Trek and its two sequels. "We have lost a true star- a unique artist who was ahead of her time always," Saldana penned on Instagram. "She's an icon, an activist and most importantly an amazing woman- who blazed a trail that has shown so many how to see women of color in a different light. Her strive for equality was unwavering. Meeting Nichelle was truly a very special moment in my life. Her energy was infectious every time I was in her presence. She convinced me in believing that anything was achievable if you put your heart into it."
Photo Credit: Original Girls United Artwork