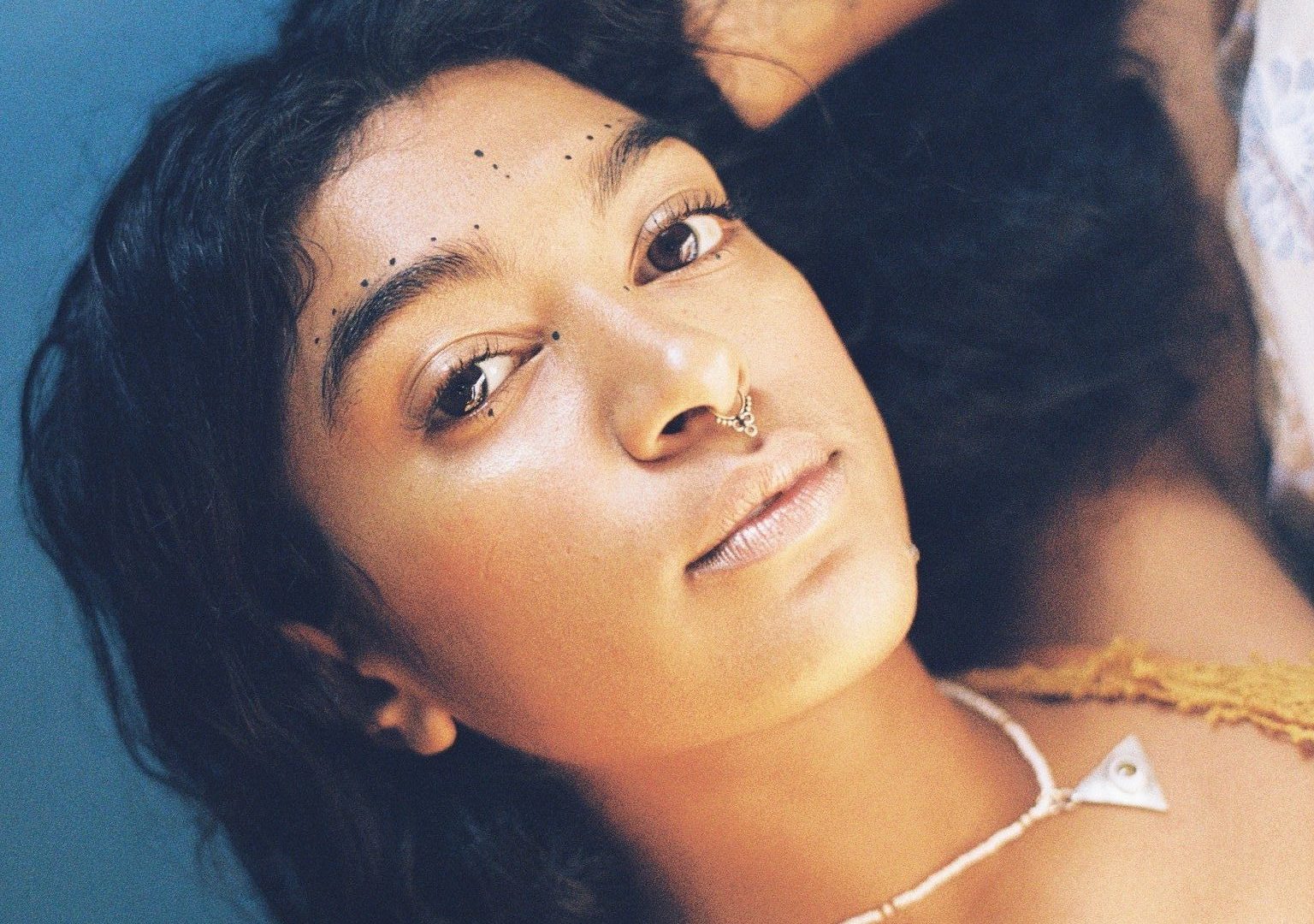 Lee Armoogam's Wellness Journey Will Inspire You
"Wellness has always been an important part of my life," she says.
Lee Armoogam was in Italy, recharging and basking in the presence of birds when we first spoke.
"[I]f u know me u know i love pigeons (and all creatures of the earth,)" she captioned a photo of her surrounded by pigeons, as she stood in front of the Duomo di Milano. It's her attention to nature that has made Armoogam one of the digital faces of modern wellness.
The Trinidadian guide is known as @leemoonflower to her 90,000-plus Instagram followers. She takes to the platform to share snippets of her life— complete with vegan recipes, details of stones, and musings about life as a conscious young adult.
According to a survey conducted by EventBrite, the average American spends right under $2,400 a year on self care. Given the economic plight of Black people and people of color, this may seem like a stretch, but it's true. We're spending cash on things that qualify as inessential in an attempt to handle the hustle and bustle of daily life. Among these non-essentials are yoga equipment and spa dates, and the even more subtle items that aid restoration, such as shea butter and sage. We're desperately trying to calm our nerves, and soothe our high stress lifestyles.
Lee is a part of the generation of young Black women who have turned to ancient religion and radical self care for healing. Audre Lorde's famous quote about self care ("It is self-preservation, and that is an act of political warfare") deeply connects with Black women as we are in touch with the intent of Lorde's words. Especially since we often bear the brunt of deleterious American ideologies. Connecting with our minds, bodies, and spirits is one of the best ways to ensure that we remain prepared to combat racism, gender inequality, and class struggles.
We talked to Armoogam about how she stays well in a society that has historically focused on her pain. She also spoke about how ancestor appreciation, affirmations, and angel numbers have changed her life for the better.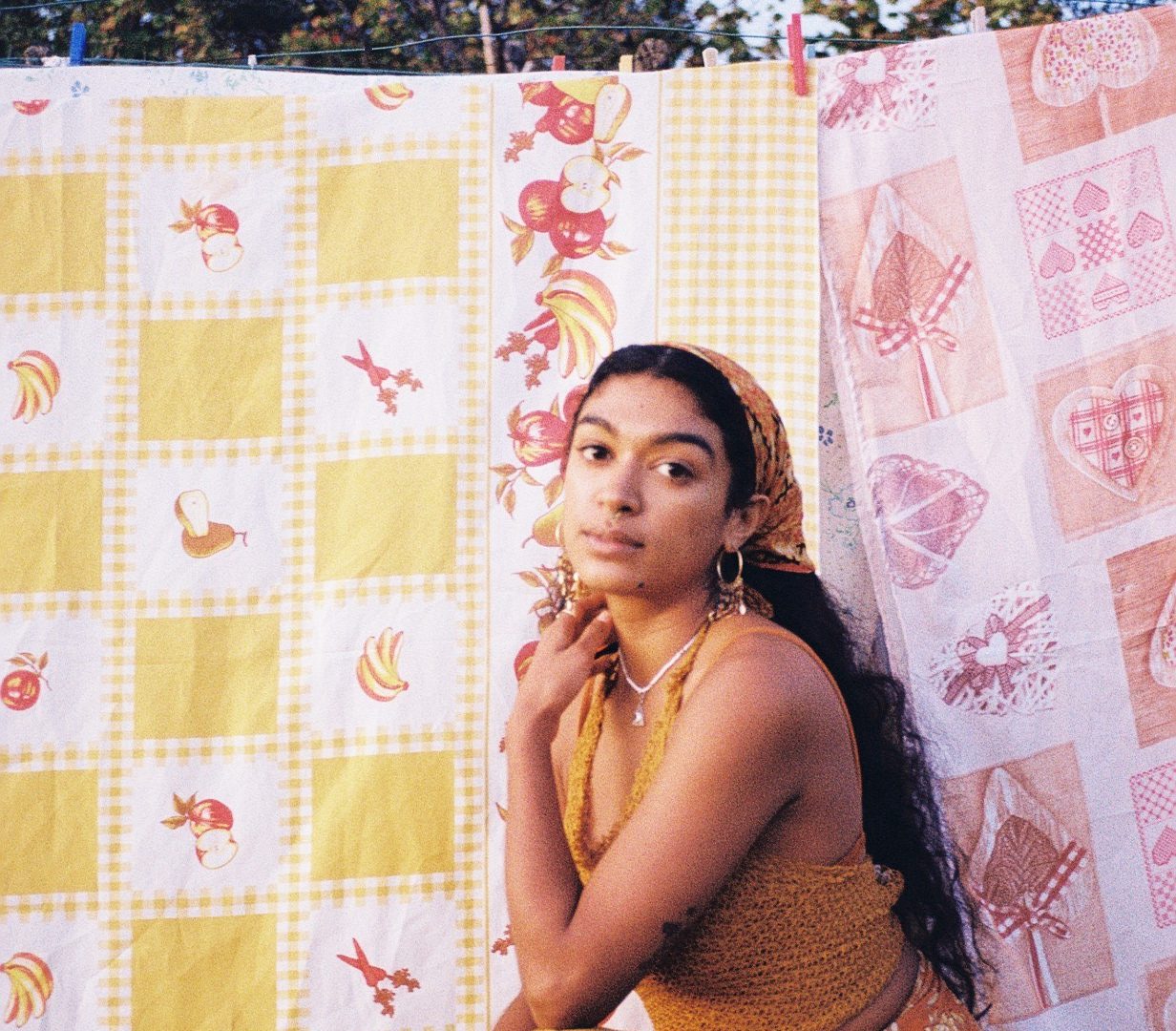 Girls United: Most stories of wellness that people come across have a definitive turning point. Do you have a singular moment or time period associated with your journey?
Lee Armoogam: Wellness has always been an important part of my life. Growing up, I'd always be in the kitchen with my mother creating plant-based meals and exploring different recipes. I went vegan when I was 10 after reading about mass-meat production. I remained vegetarian for the majority of my life, before going fully vegan again this year. Spirituality has always been very important to me too. I see the love of my ancestors when I look in the mirror and I want to make them proud. Making that a priority a few years ago significantly changed my life in the most wonderful ways. It truly guides me to look at the bigger picture, and to be my best self.
"[W]hen I don't feel great, I say 'I love you, I'm taking care of you, you are beautiful and we are healing.' "
Your skin is crystal clear and we've seen that you like the Superfood Chlorophyll Mask by Golde. What are some other ways that you keep your skin pure?
Water is key! I make sure to drink lots of water throughout the day, and I stay away from processed foods. Along with my diet, I feel that my emotional and mental health plays a big role in my skin care. Our bodies are always speaking to us and letting us know whats going on within. When I'm feeling stressed out or my energy is off, I notice that I'm a lot more prone to break-outs. I always try to speak kind, loving affirmations to myself and treat my body as if it's my best friend. Especially when I don't feel great, I say, 'I love you, I'm taking care of you, You are beautiful and we are healing.'
Are you interested in numerology at all?
Numbers have carried power and magic since the beginning of time. I often look at numerology as angel numbers and divine symbols. They appear to me as powerful messages from our guardians and spirit guides. When a specific number stands out to me, I always like to look into the meaning of it. If something is speaking to you, listen. I don't believe in coincidence. There are signs and symbols around us each day. Combinations of 4 and 7 follow me often. I love seeing sequences of 5 because it's a number representing significant change.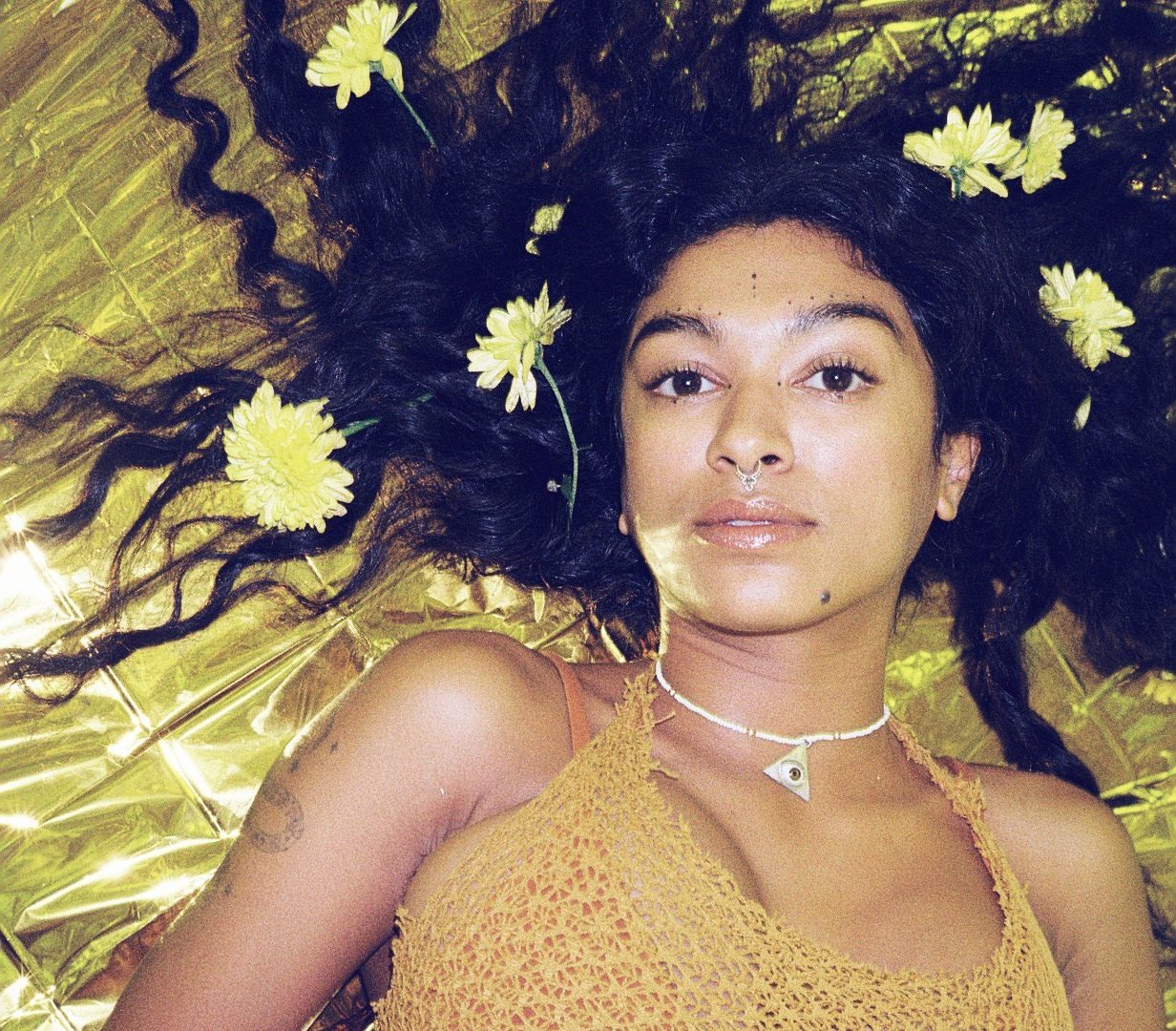 You recently talked about your love for smokey quartz on Instagram. Are there any particular crystals that draw you in?
I'm drawn to many different crystals. I've adopted a beautiful family of stones over the years. I also wear many rings, so I always have some crystal magic with me (I'm currently [wearing] labradorite, amethyst, tiger's eye, carnelian and opalite). Tiger's eye has always been a favorite. It's great for creativity and grounding. Labradorite is a wonderful stone for personal transformation. I also love how mystical it looks. Smokey quartz is close to my heart because I was gifted a beautiful piece that my grandmother worked with. It was affirming to know that she resonated with the magic of crystal healing too. Crystals carry so much knowledge and ancient history, it feels like a portal to me.
"Being specific and conscious within my energy and intention has created a powerful impact in my life. I always seek to grow and shift my narrative."
How do you practice mindfulness?
I like to remain aware of the concept that our thoughts create worlds. I want to be an active creator within my experience, so I like to be present for the thoughts and vibrations that I'm putting out. The law of attraction is very important to me…Being specific and conscious within my energy and intention has created a powerful impact in my life. I always seek to grow and shift my narrative. We are constantly evolving and I like to remain present for the creation of that.
Can you tell us a bit about Orishas, particularly your love of Oshun?
I've always honored my connection to my roots and my ancestors. When I was a teenager, I began to learn more about African spirituality and Oshun immediately resonated with my spirit. It took a few years before I felt ready to begin working with her and exploring that connection further…But my love remained present and she was always with me.
Elegua is the Orisha of the crossroads and allows the doors of communication with the Orishas. He became present in my life years ago and I always give thanks to him for blessing my bond with Oshun. When working with the Orishas, you must always honor your ancestors first. It's important to have a strong bond with them and always keep that ancestor altar on point! Then you can go forward and build your connection with Orishas and spirit guides. I have many altars around my home for the different guides that walk with me, though I always approach my ancestor altar first. Their resilience, strength and magic lives within me.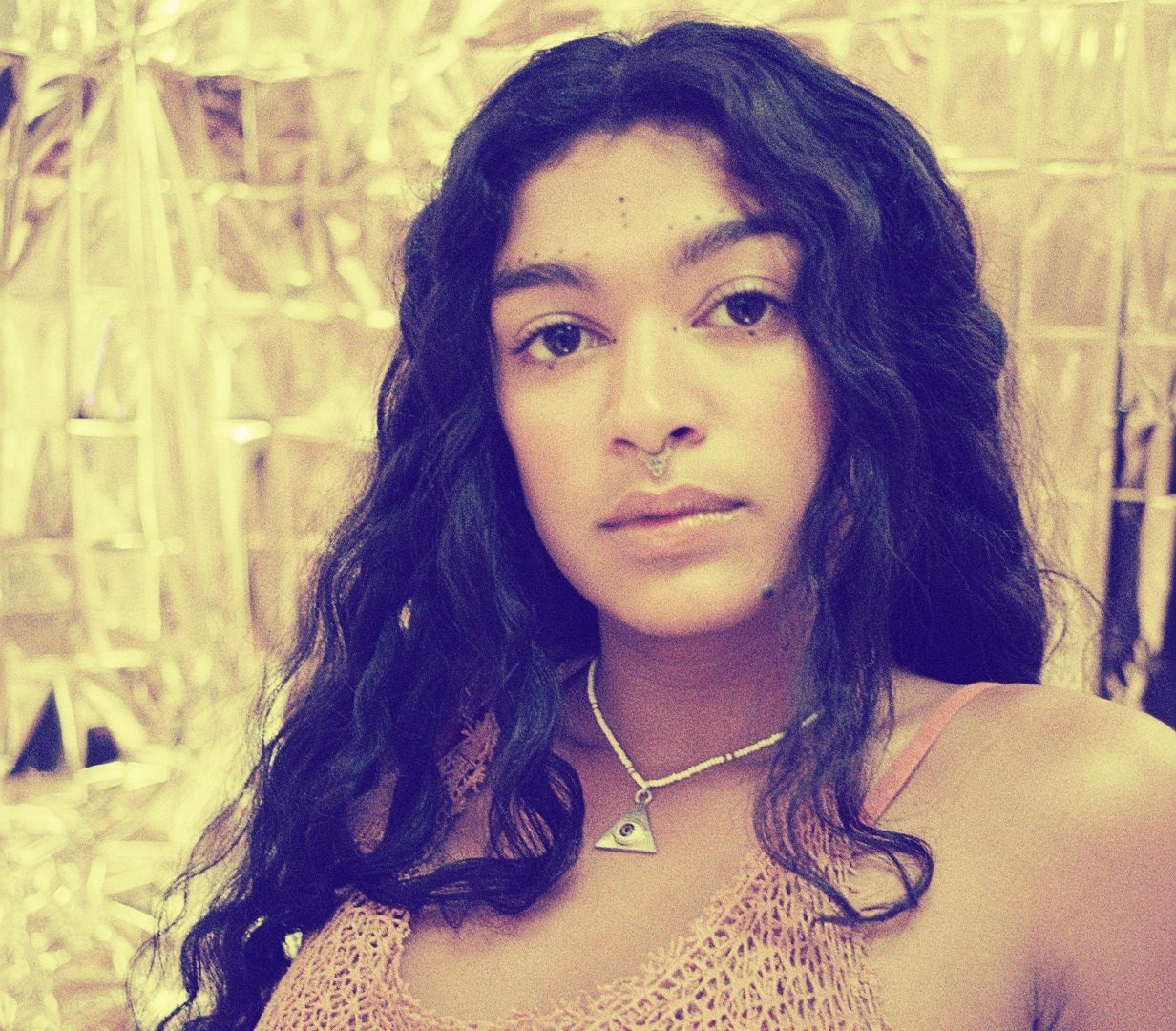 Do you have plans to share your lifestyle advice on a larger scale – through a workshop maybe?
Recently I've been focusing on writing and creating more art. I'm going to release a small book or zine; a collection of thoughts, poems and artwork…A workshop would be lovely too, when the time aligns. I have many wonderful visions and plans for the future and I'm excited to watch it all manifest!
This interview has been edited for clarity.
Photo Credit: Lee Armoogam, shot by Maria Clara Macrì