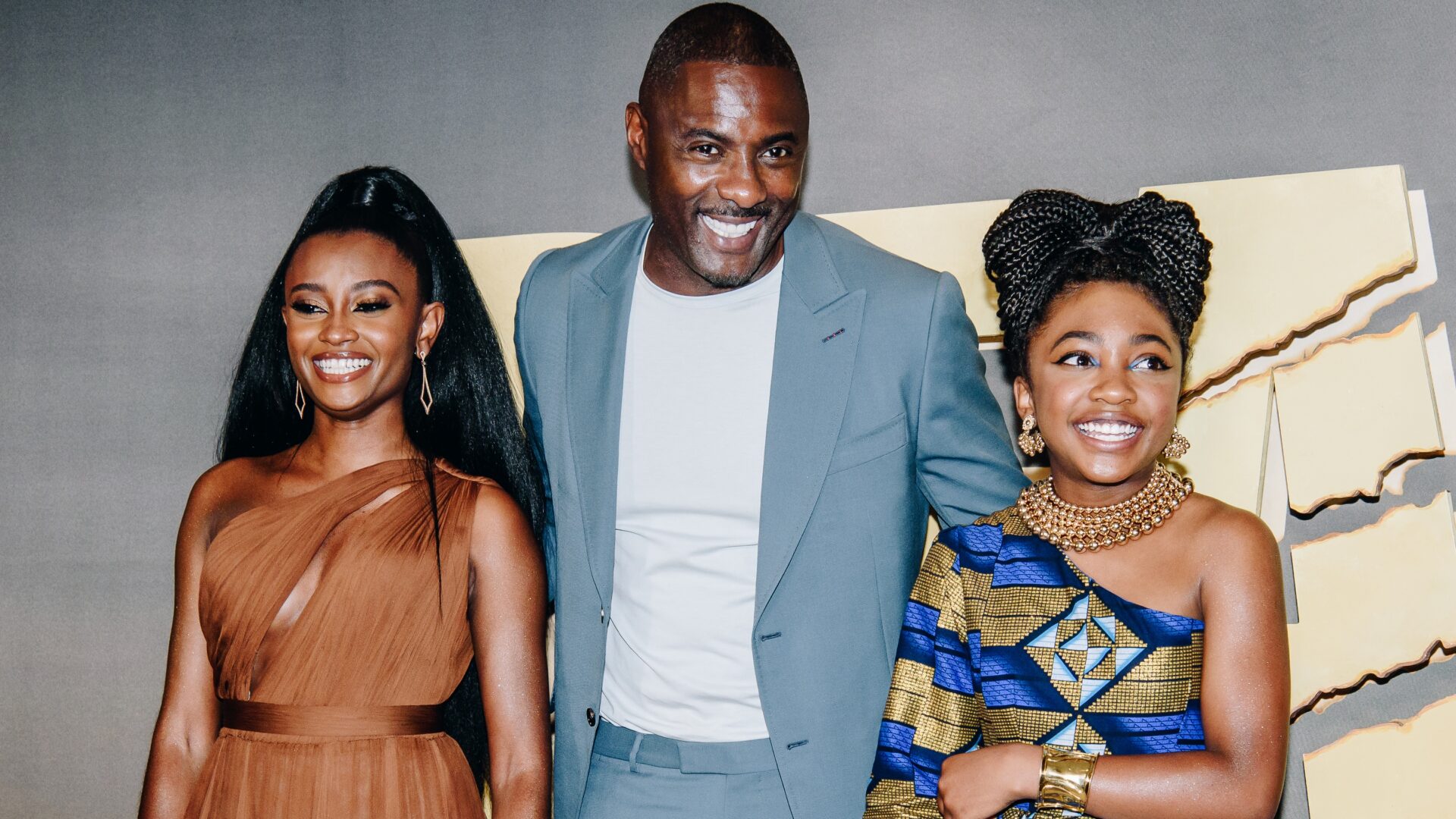 Leah Jeffries And Iyana Halley's Sisterly Chemistry 'Wasn't Forced At All'
The 'BEAST' actresses are hitting the silver screen on August 19th.
What would you do if you were stranded in South Africa with no cell phone service, only one bottle of water passed around to stay hydrated, and you're fearing for your life because a lion is coming after you? We may not know but Iyana Halley and Leah Jeffries have a pretty good idea. In the upcoming BEAST film starring Halley, Jeffries, and Idris Elba, a father and his two daughters embark on an adventure of survival that puts their physical and mental strength to the test throughout these life-threatening few days to come.
For Halley, who plays Elba's daughter Meredith, filming with CGI and special effects was uncharted territory. Halley, who has also been featured in Abbott Elementary and This Is Us, did an extensive amount of research to prepare for the high-tech filming experience, including binge-watching YouTube videos. "I saw people really getting attacked, which was really scary, honestly," she admitted.
"I just had to use my imagination a lot and not see this guy with a grey suit on, and see him as a lion and really try to fight for my life. Do whatever it takes to protect myself [and] my sister, and get us out of there in whatever way I can help."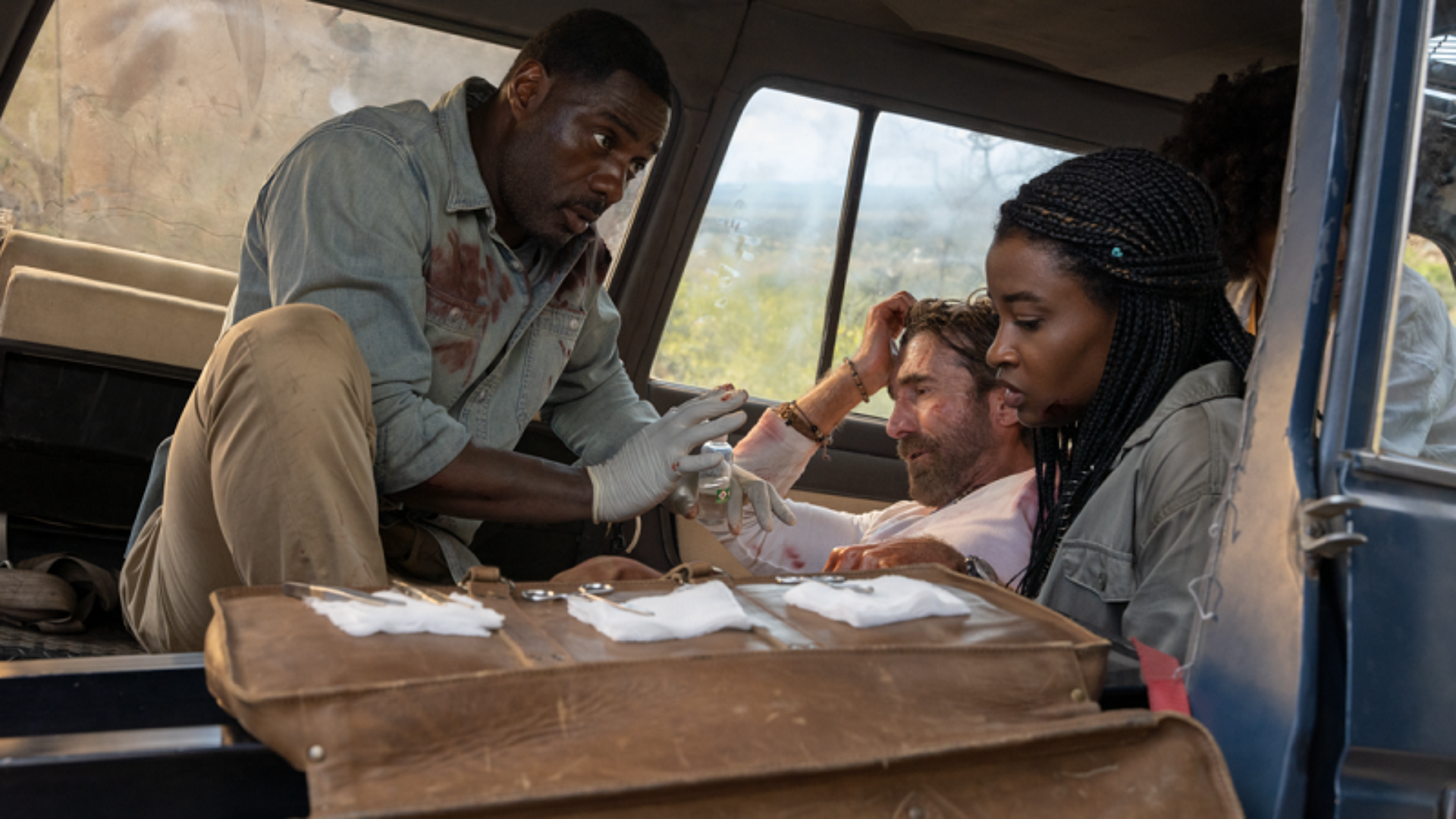 The BEAST premiere in New York City was the first time that any of the cast or crew had seen the film in full. Jeffries, who plays Norah, was admittedly nervous when she was sitting in a theatre watching her face on the big screen while she read the room of raw moviegoer reactions. "I was super excited, super happy, and I was amazed at how the outcome was and so proud," Jeffries told Girls United excitedly. "I was so scared the whole time. It turned out way better than I could have even imagined. 10 out of 10 for me," Halley echoed her co-star when watching the movie for the first time in the Metropolitan Museum of Art.
Halley told Girls United that building a real relationship with her on-screen little sis happened "super fast." In fact, she said that they "bonded instantly" from the moment they met at the airport. "We had the same similar hairstyle and I just felt like she was almost a mini version of me. I was like, 'this is so sweet,'" Halley shared while Jeffries smiled into the Zoom camera from her costar's sweet sentiments. "I do not have a little sister by the way, so this is definitely my little sister."
Jeffries, who Halley referred to as the "TikTok queen," even suggested they all create a TikTok on the first day of filming with Halley, herself, and Elba, who Halley deemed as "so nice and sweet." While their relationship-building skills were doing just fine, which Halley added "wasn't forced at all," they also had to be cautious of the fact that unprecedented times were still upon us and COVID-19 was something to still be cautious of. "Of course, yes, it was COVID, we all wore a mask, but that did not stop us from having fun at all. We was most definitely having fun on that set," Jeffries smiled.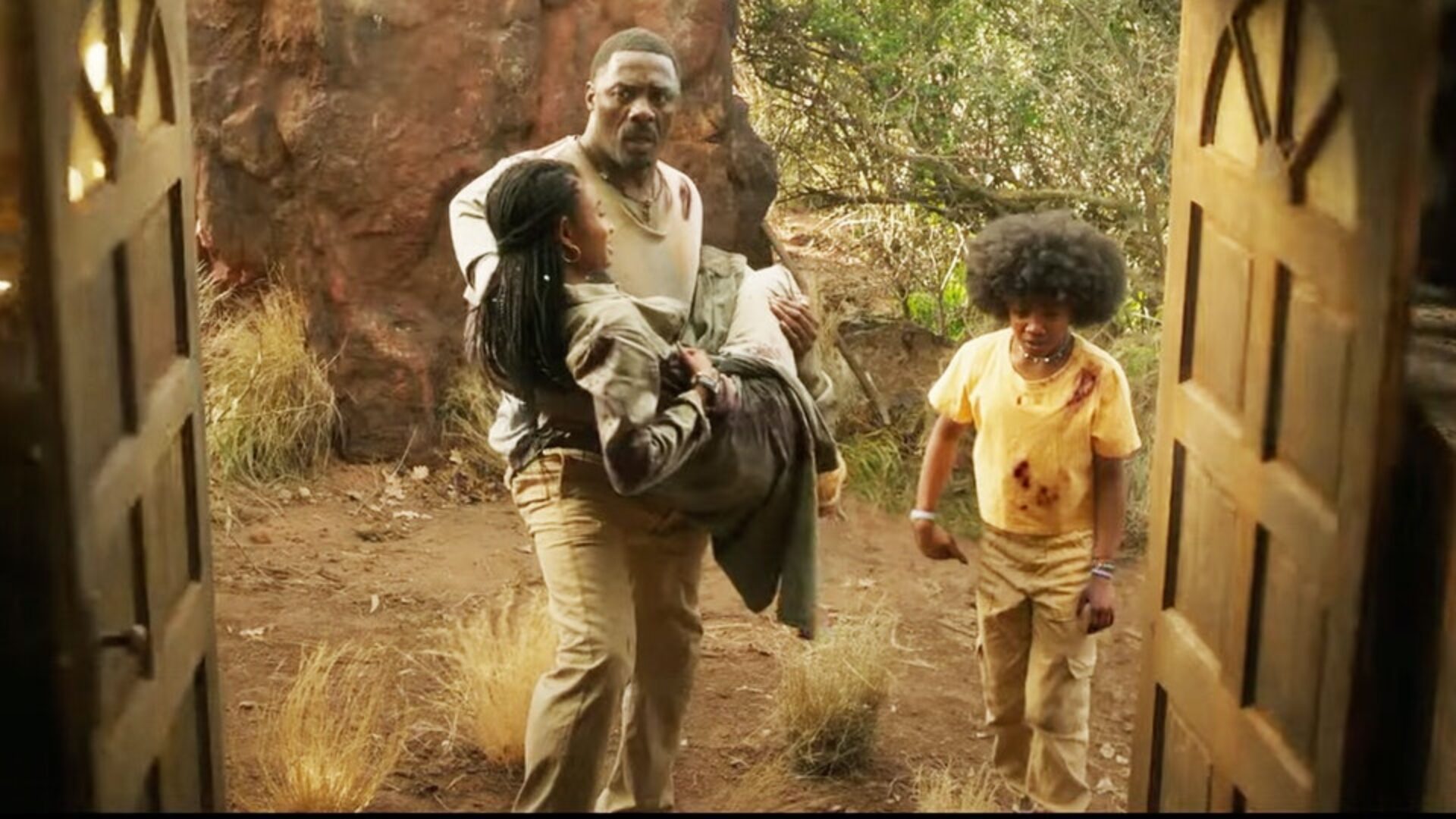 Their relationship with Elba was key, as the film was centered around a father's fight for survival while protecting his two young daughters. While this movie had its moments of jump scares, terror, and loud basses in anticipating of attack, it did not go unnoticed the heroic figure that was the ultimate girl dad of the movie. "I think that most fathers, at least, are very protective of their children. I think when you have girl children, you feel a little bit even more protective. I feel like this film really showcases that, no matter what you are going through," Halley expressed.
"Again, Mere and her dad especially have a relationship that has its ups and downs. It doesn't matter what it is, he's going to do whatever it takes to protect his girls. Even if it's fighting a lion."
If you haven't already, make sure to watch the official trailer for Universal Pictures' BEAST starring Idris Elba, Iyana Halley, and Leah Jeffries. The movie is officially in theatres on Friday, August 19th.
Photo Credit: Iyana Halley, Idris Elba, and Leah Jeffries at the world premiere of "Beast" held at The Museum of Modern Art on August 8, 2022 in New York, New York. (Photo by Nina Westervelt/Variety via Getty Images)
About D'Shonda: Born and raised in Brooklyn, NY, D'Shonda Brown is the Associate Editor at Girls United. When she's not interviewing or writing, she enjoys running, dancing, buying sneakers, and binge-watching Lifetime movies.