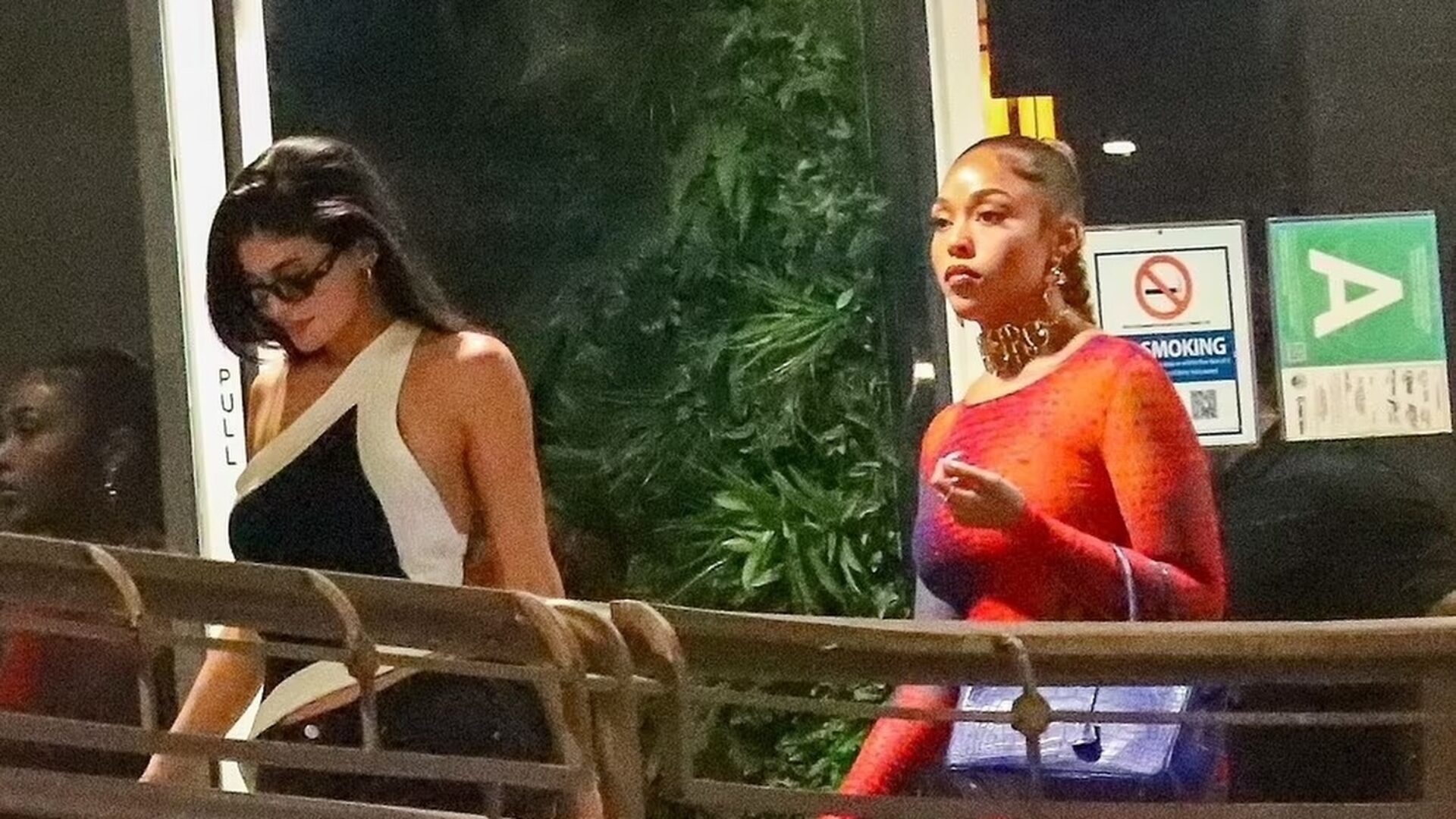 Kylie Jenner & Jordyn Woods Wants Us To Forgive
Alexa, cue Real Friends by Kanye West
Are old friendships rekindling, or did they never dissipate at all? Last week, former best friends Kylie Jenner and Jordyn Woods, were spotted all smiles while heading out to sushi in Los Angeles. The estranged best friends have not been seen together publicly since 2019. Four years ago, they had a very public falling out after Tristan Thompson revealed he kissed Woods while in a relationship with Kylie's sister, Khloe Kardashian.
In 2012, Jordyn and Kylie were inseparable after first meeting through mutual friend Jaden Smith. They integrated into each other's lives, families, businesses, and homes. However, that all abruptly stopped when the Kar-Jenner clan got word of the kiss shared between Woods and Thompson.
Coincidentally, after the incident with Thompson, Woods went onto Jada Pinket-Smith's former Facebook online series Red Table Talk, to discuss the situation. After being crucified on social media, Jordyn wanted to express her side of the story and apologize for what she had done wrong.
Jenner and Woods have been living separate yet public lives since the fallout. Many of us can't help but wonder if they have been friends since the incident and kept it out of the public eye. Does the idea of picking back up and getting sushi one day feel somewhat unrealistic?
Kylie was pressured by her sisters and the public to end her friendship with Jordyn. During the 2021 final reunion of Keeping Up with the Kardashians, Kylie explained that when Jordyn and her were friends, they never thought they would no longer be friends, the situation altered things overnight. "When she did something to my family, it felt like she did something, you know to me," Jenner said to Andy Cohen during the reunion taping of Keeping Up With The Kardashians in 2021.
Though, it doesn't surprise them that they are hanging out again. Especially since in the same reunion episode, Khloe said how she forgives Jordyn and she would not mind if her and Kylie rekindled a relationship because she has no ill will towards Jordyn within her. As she claims that would keep her trapped in a certain mindset.
It feels very familiar to see Kylie and Jordyn falling out and now rekindling their relationship. Celebrities to the stature of the Kardashian family often feel unreal. But, when friends fall out and boyfriends cheating happens, they feel slightly more in touch with reality.