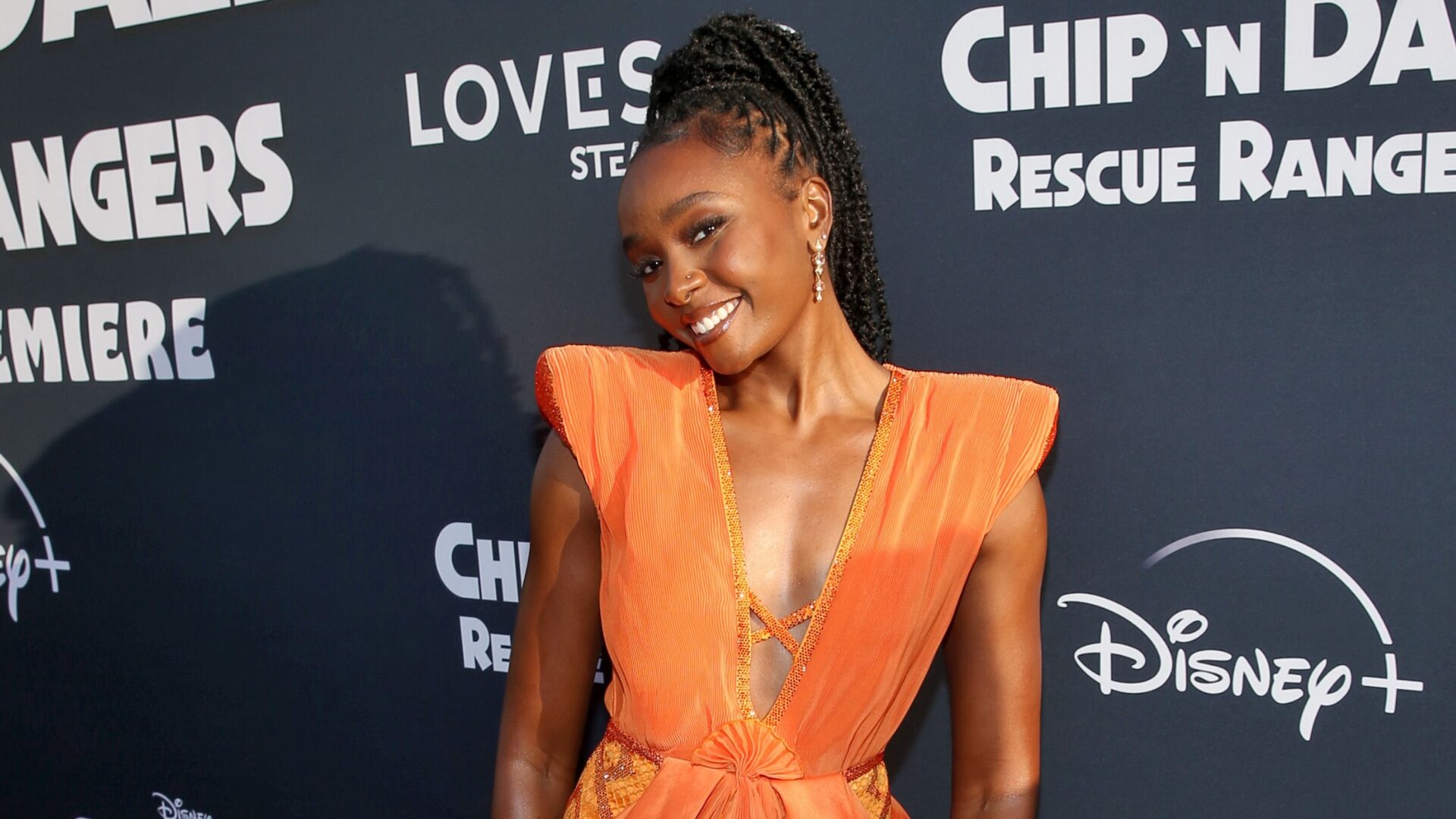 Kiki Layne Thinks Black Representation In Animation Films Is Heading In A 'Very Beautiful Direction'
The actress stars in the new 'Chip 'n Dale: Rescue Rangers' movie, out now!
Fans may recognize her from her roles in Netflix's The Old Guard, HBO's Native Son, and romantic comedy classic sequel Coming 2 America, but breakout star Kiki Layne is going on a new adventure with two of our favorite childhood characters.
Layne stars alongside chipmunks Chip and Dale in their new Chip 'N Dale: Rescue Rangers film on Disney+ as they prove that rescuing the world truly takes a pair. In modern-day Los Angeles, cartoons and humans are living in a hybrid world but Chip and Dale reunite after decades following their successful television show to become their Rescue Rangers detective personas to save their friends.
"My favorite cartoon growing up was Rugrats, hands down. I would watch that show every day," the If Beale Street Could Talk actress said firmly about the classic Nickelodeon cartoon. "That, Doug, Hey, Arnold – that whole era." Layne's new role allows her to feel all of the nostalgia of our favorite '90s and early 2000s cartoon characters from The Little Mermaid to Peter Pan while exploring the challenges of live-action animation and CGI.
Ahead of the film's premiere, Girls United caught up with Layne about her new role in Chip 'n Dale: Rescue Rangers, her thoughts on the state of Black representation in the animation space, and the exciting things that she looks forward to in her career.
Girls United: How were you presented with the opportunity to be part of the Chip 'n Dale film?
Kiki Layne: It started off with me reading the script and then having a conversation with Akiva [Schaeffer], the director, and just really getting a clear understanding of what his vision was. It was exciting to hear how clear his vision was because there's so many things and so much of this is going to happen in post-production, so it's wonderful to hear your directors like, "No, I know exactly what each of these things are going to be [and] look like." It was a celebration of animation, and we just connected so much over our love of animation. That's kind of how everything kicked off.
GU: How nostalgic did it feel filming this movie and actually seeing these childhood characters like Chip, Dale, Peter Pan, and Flounder come to life in the finished product?
Layne: Just on the page, I could feel it, so much nostalgia [and] just all of these characters that make their little cameos. It was funny being on set, I was really by myself. I wish Chip and Dale could have been there in real life, so it actually presented a fun acting challenge, but it was exciting because it allowed me to just really lean into my imagination which I think is the center of all storytelling. It starts with somebody just imagining something, especially with animation, so as an actor to be connected again to the joy of imagination, playing again, and having that much fun. Like, "Yeah, I am a big kid essentially just running around, pretending to solve the crime with Chip and Dale." That's incredible. That's a part of why I do this.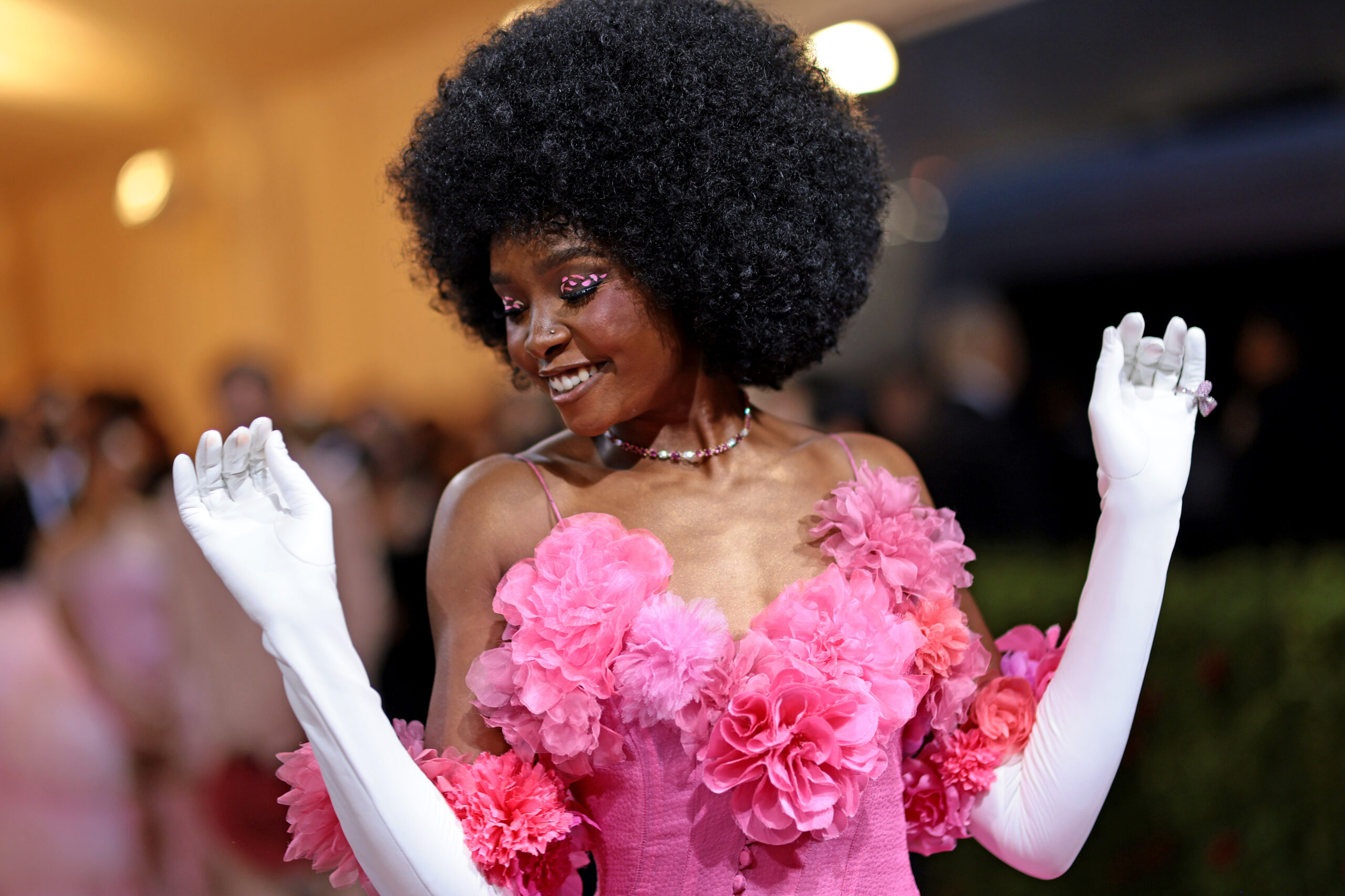 Photo Credit: Photo by Dimitrios Kambouris/Getty Images for The Met Museum/Vogue
GU: How has being in the Chip 'N Dale movie challenged you as an actress, and how has it been different from other projects that you've been part of?
Layne: I mean, just being by myself. I've been blessed to work with some incredible co-stars. I've gotten to work alongside just straight up legends. In some ways I got to do the same here, Chip and Dale are legends as well, but I didn't get to actually work with them. Just being by myself on set and the challenge of still being clear about the story that I was telling even if I wasn't necessarily engaged with something that could actually respond to me. Thankfully, it was an incredible team assembled to bring the film together. Of course Akiva was leading the ship. It all came together and it's the love, that movie magic, how things just come together and it's like, "Oh wow, they really did that."
GU: What are your thoughts on how far the animation space has come as far as Black representation, and where it's going?
Layne: It's come very far, as we all know; and as we all know still has a long way to go still. It's about the opportunities that are available and trying to find more equality in that. We are definitely headed in a very beautiful direction. It's not lost on me that as a Black actress at this time in the industry, I feel very blessed. I know that so many Black women really had to go through a lot for me to be here and to be able to tell these stories, for me to be able to say that yes, in a hybrid, live-action, animation Disney film, I, this chocolate Black girl with natural hair am leading that thing. I am the person that you see, and that's not lost on me. For that reason, I'm very grateful, but I also know that there's still work to do. That's something that I'm not shy about. That's why I do this – for more of us to see ourselves represented in these films and in these series.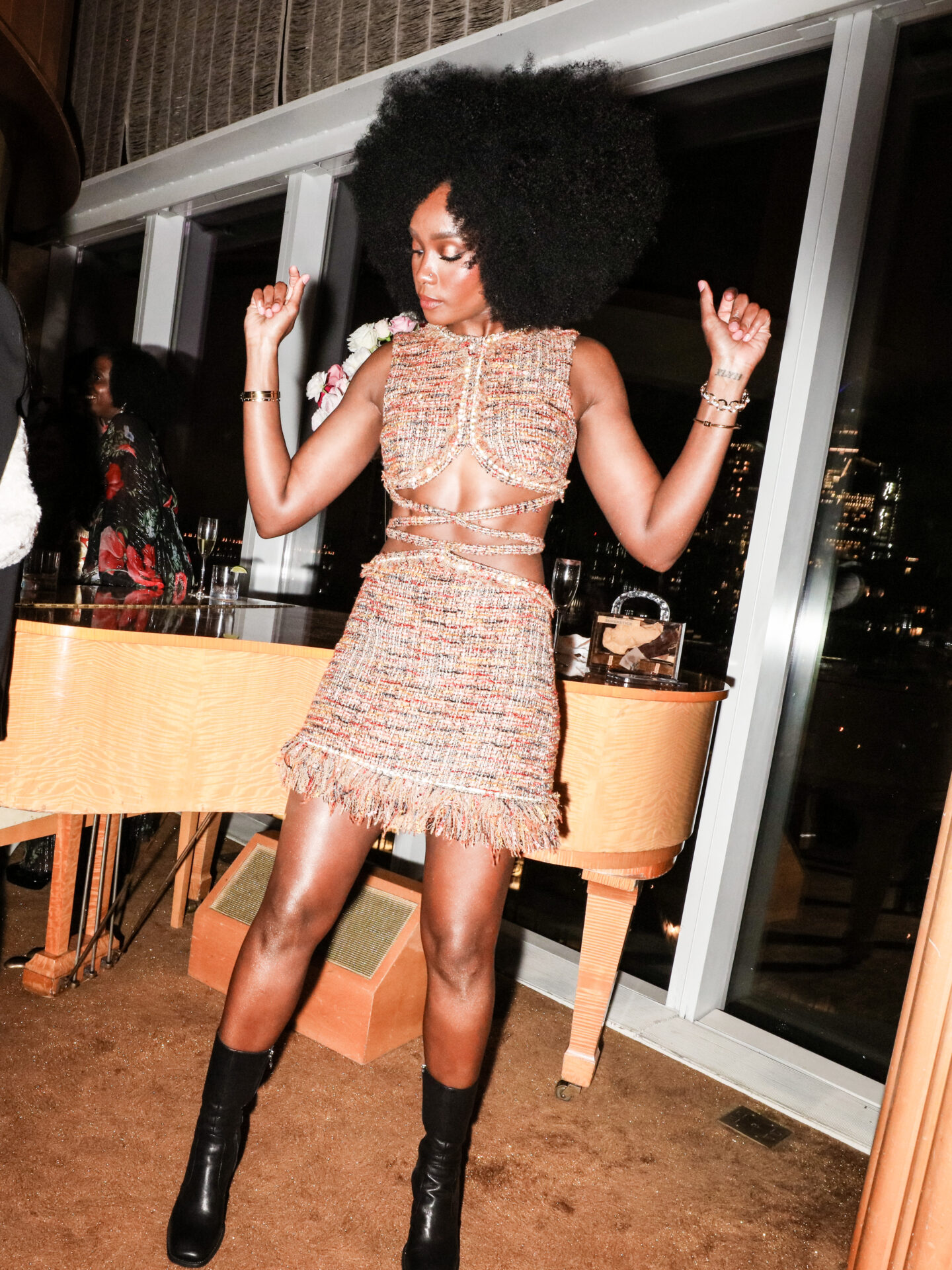 Photo Credit: Photo by Rebecca Smeyne/Getty Images
GU: From movies to the MET Gala, what else can fans expect from you in the future? And what are you most excited about when it comes to your career?
Layne: I'm excited about continuing this journey of just telling all of these different stories across all of these different genres. I love acting, I love storytelling, and I don't ever want to feel limited that I can only do this one type of thing, or I only make sense in these types of roles or these types of films. I'm excited to continue to build this career around being able to do a little bit of everything. If I put my mind to it and say, "Yeah, I want to tell that type of film." That I will make it happen. If it means creating the opportunity for myself, then I will do that as well. I don't have to wait for anybody.
Chip n' Dale: Rescue Rangers is now streaming on Disney+. Check out the full trailer below!
Photo Credit: Photo by Jesse Grant/Getty Images for Disney