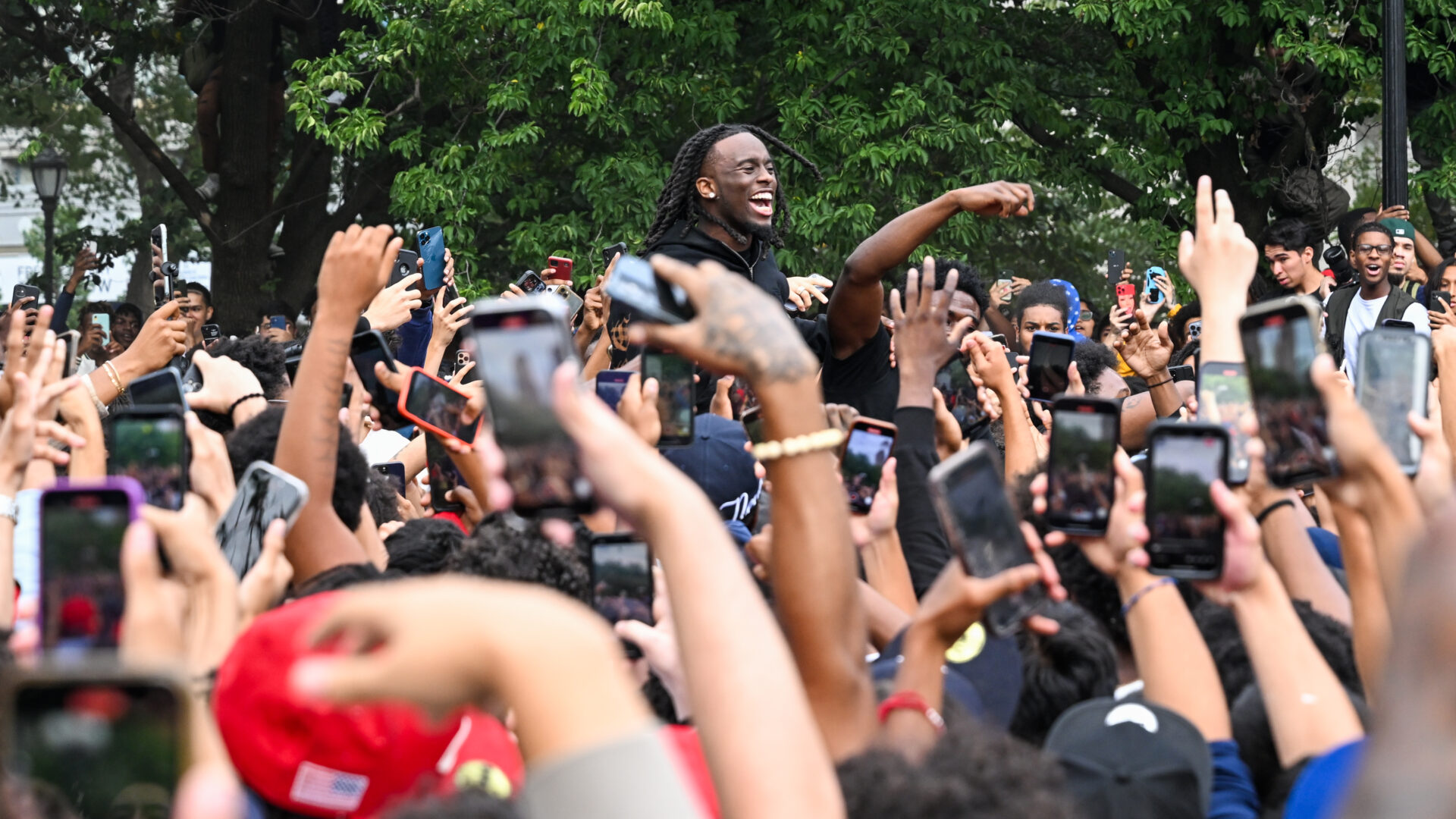 Kai Cenat Addresses The Chaos Behind The New York Giveaway
"I am beyond disappointed in anyone that became destructive that day," he said.
Kai Cenat broke his silence and addressed last week's infamous New York City giveaway.
The 21-year-old took to Twitch to announce to his 6.5 million followers that he and his fellow creator Fanum would be conducting a giveaway of PlayStation 5s to those who showed up at Union Square Park.
Soon an enormous crowd took over the park, and chaos ensued immediately. From jumping on cars to breaking public property, the gathering turned dangerous.
"When we do things like this, it not only needs to be safe, it needs to be fun… We can't just run around and destroy this and destroy that," Cenat said on Twitch. "None of that is how I wanted this to go, bro. I had straight good intentions, and I didn't think it was gonna be what it was."
Cenat was taken into custody and charged with two counts of inciting a riot and potentially unlawful assembly.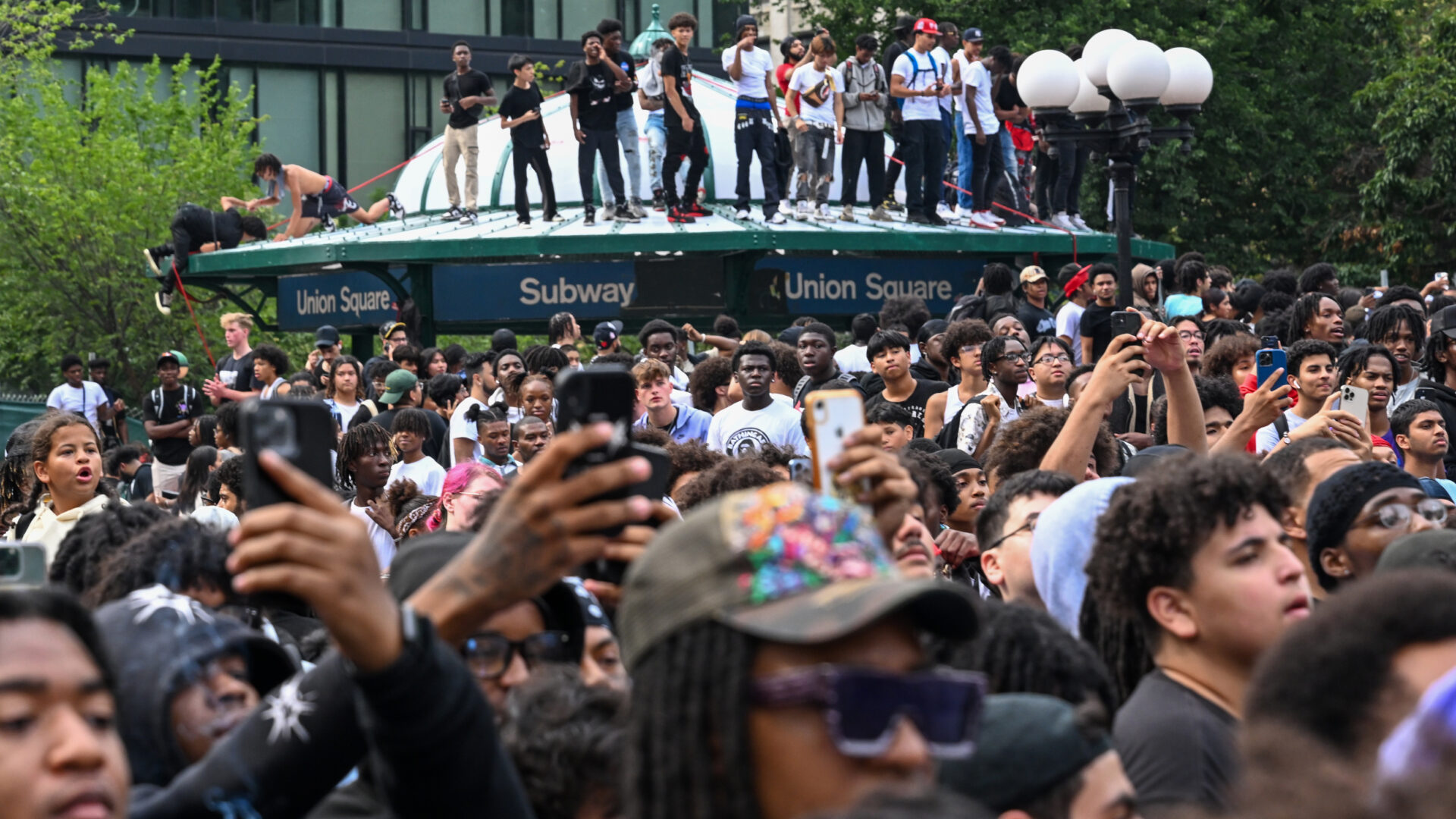 NEW YORK, NEW YORK – AUGUST 04: People gather for a "giveaway" event announced by popular Twitch live streamer Kai Cenat in Union Square and the surrounding area on August 4, 2023, in New York City. (Photo by Alexi J. Rosenfeld/Getty Images)
At the beginning of the year, Cenat earned the title of one of social media's most prominent Black creators after becoming the first Black streamer to reach 200,000 followers on Twitch.
"I don't play when it comes to my content because people will get comfortable, and things can slow down," Cenat told Complex. "I know that all this can go away. So I gotta keep my head focused, stay on the right path, and just execute every time."
For many young creatives on social media, your online influence and impact can become overwhelming. This situation shows us what these parasocial relationships can do in person.
"I am beyond disappointed in anyone that became destructive that day," he said. "For me streaming, I'm gonna have chill for a little bit due to the fact that I got court dates I gotta appear to, my first date, August 16, I got things I actually have to handle, I have charges and all that."
Cenat emphasized that his intentions for the giveaway were to give back to his community in New York and pledge to do things the right way.
About Kenyatta: Clark Atlanta University and Medill School alumna Kenyatta Victoria is the Girls United writer covering everything from news, pop culture, lifestyle, and investigative stories. When not reporting, she's diving deep into her curated playlists or binging her favorite comfort shows.