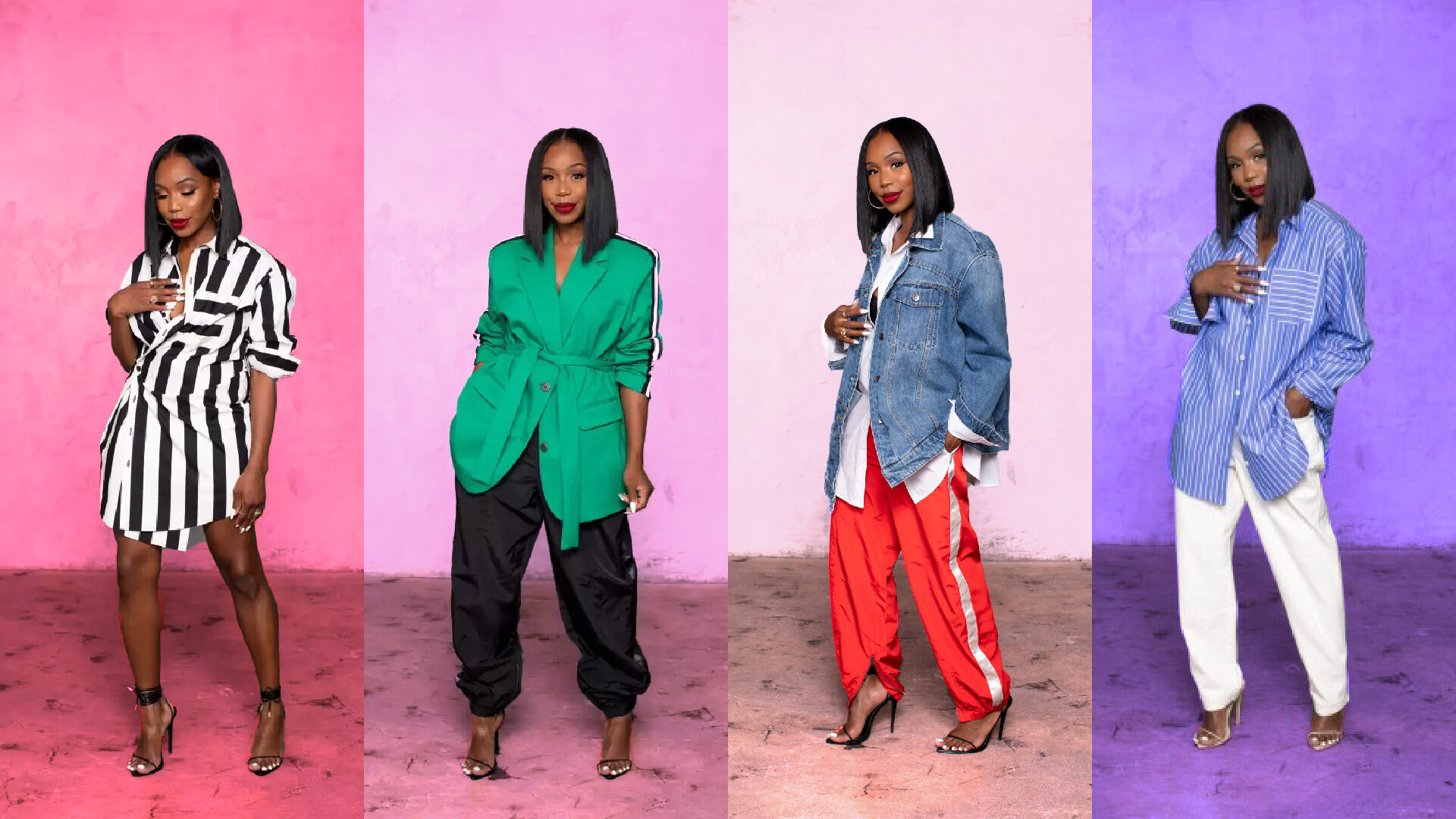 Kahlana Barfield Brown Wants To Remind You That You Don't Need A Big Name Behind You To 'Pop Off'
The former editor launched her collection on September 11 and is available for purchase in Target and online.
When you go from reporting the latest fashion and beauty trends to becoming one of the most highly-anticipated fashion launches of the season, you have a right to brag. As the humble and sweet spirit that she is, Kahlana Barfield Brown is forever grateful and expressed undeniable gratitude when speaking to Girls United about the debut of her collection with Target's newest apparel and accessories brand Future Collective. As the brand's first design partner, Barfield Brown, who has been a longtime member of the Target family, is introducing a collection inspired by her personal style and aesthetic to give customers the elevation they've been looking to bring to their wardrobe with great quality and fair cost.
"Oh my God, it really is unreal, unbelievable, and honestly, I just thank God because it happened naturally, this shift of me being in a long time editor," the style expert told Girls United. While she acknowledged how social media and the digital age "disrupted" publishing and the media industry at large, she took the opportunity to post on her personal platform and develop a brand as an influencer and go-to in the style and beauty space. She quickly began to note the progression of her new venture as she was presented with more and more opportunities while staying true to her values and desires. "It just feels like always the stars align with opportunities that are very authentic to who I am. I don't do anything that's not authentic to who I am because you would see that and it would feel very forced. I couldn't have even imagined this for myself. I'm a woman of faith and I believe that anything could happen, but this is big. Target is a dream."
During New York Fashion Week, tastemakers, influencers, and other invitees from political commentator Angela Rye to stylist to the stars Zerina Akers gathered at the Gansevoort Hotel Rooftop to celebrate Barfield Brown with an intimate dinner. With mannequins on full display styled in Barfield Brown's drop, attendees had the opportunity to get a first look and feel of some of Barfield Brown's personal favorites from the tie-front blazer and mid-rise flare pants to the striped long-sleeved asymmetrical shirt dress that can double as a shirt. With accessibility and affordability at the top of the agenda, the former InStyle editor put her fashion and style expertise all into the designs while allowing culture makers and table shakers to shop at reasonable prices.
Girls United had the opportunity to have an in-depth conversation with Barfield Brown at her exclusive Fashion Week dinner about her new Future Collective collection, her passion for historically Black colleges and universities, and advice she'd give Gen-Z'ers about wanting to become a force in the fashion field.
On developing a relationship with Target:
"I've had a relationship with Target since my editor days at InStyle. Funny enough, now I'm doing this collection, but I would be the one to write about some of the collaborations that they would do. I had a relationship with them [and] their PR team, but a close working relationship really started last year. It was around this time last year, I did a Black Beyond Measure campaign for them that highlighted the rich heritage of HBCUs, which is my biggest passion. I'm like the biggest HBCU advocate. That campaign was so dope and it was everything. It meant everything to me because my grandmother was such a big HBCU advocate and she passed in 2020, and it felt like a full circle moment because the campaign was about legacy. I highlighted my grandmother in the campaign and my daughter Dylan was in the campaign with me. It was such an authentic partnership and from there on, our relationship was great because they completely aligned with my values. They believe in the things that I believe in. They gave me a lot of creative freedom. They wanted to hear how I wanted to approach the campaign and I had a lot of autonomy."
On how she was approached for a Future Collective collection:
"I've joined the Target family, began to support their efforts and I started to create a lot of style videos. If they were launching a collection with something like this, I would kind of put my spin on it. I would take pieces and style them in my way. I noticed my followers would really respond to that and I knew that they would because who doesn't love Target, right? That's where we shop. That's where we go. That's where we're already buying our household items or doing shopping. To see things styled in a way that was unconventional and different, giving people new ideas on how they could take pieces that they can find at Target, and make them fly, it kind of stuck and I noticed people love this. After that relationship and people started to respond, they presented me with this opportunity, and honestly, it's been a dream collaboration. It's been a year in the making.
"It's like if you have a baby, it feels like a baby that you haven't shared with the world. This has been my baby for a year. This whole process I haven't been able to talk about, but I've worked so hard on it with the Target team and it was a true collaboration. This is not about just putting my name on a tag. I was intimately involved in every single step of this process. From the design to the imagery to the creative. I was able to hire my full team of Black creatives. You'll see that when it launches, you'll be like, 'this is her. Like, this is Kahlana.' There's nothing about it that isn't me. From the music to my style, to the creatives that I've used for years, Black women, and they supported that. I work with a lot of brands and it was so beautiful to be able to have so much creative control and support through this process. It's like a dream partnership, a dream. This is nothing you've ever seen in Target."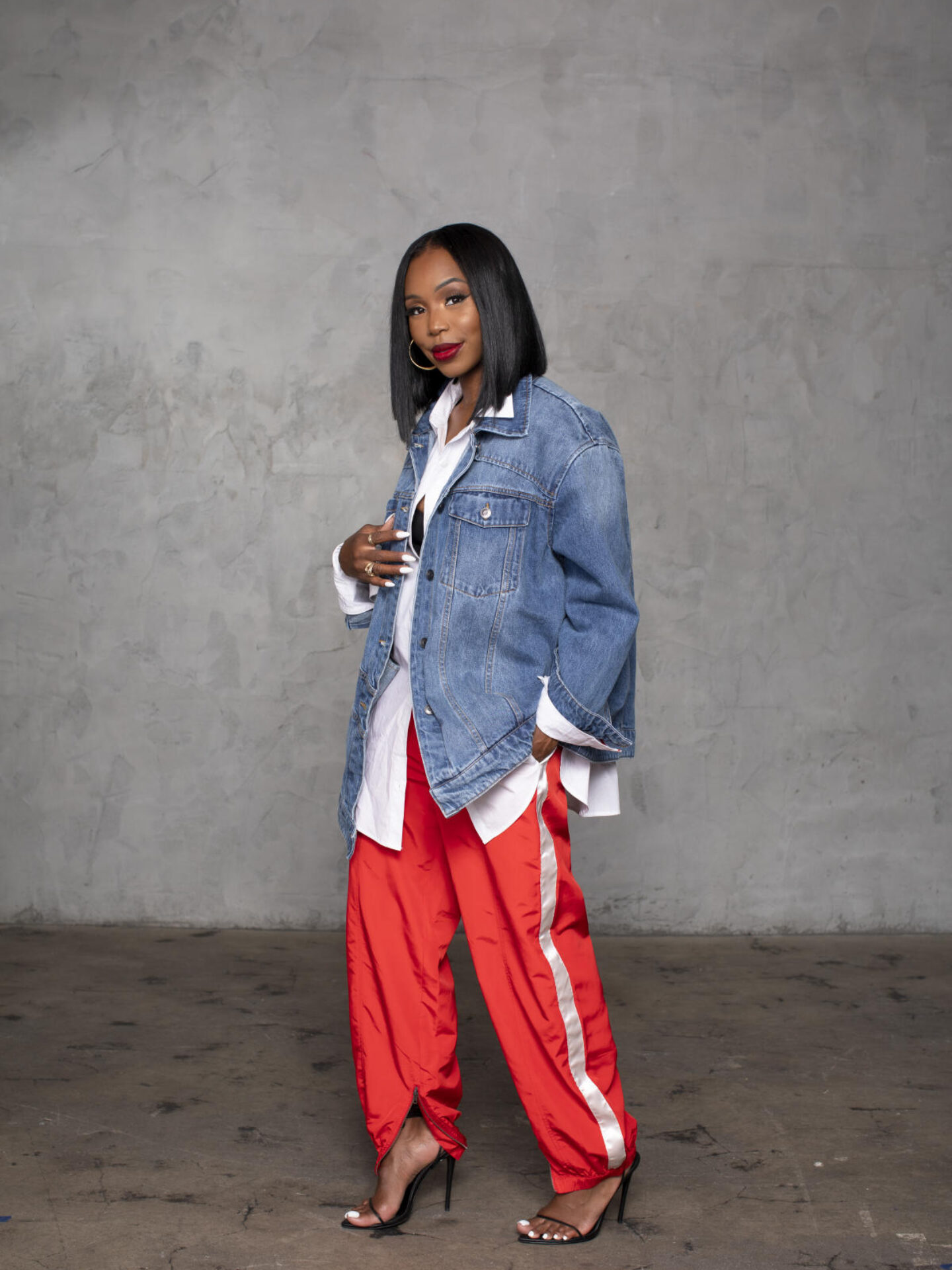 On her personal faves from the first installment and how her personal style is reflected in them:
"Honestly, it really is hard for me to just say one because there's so many pieces that I just love, but there's a denim jacket. There's a denim jacket that I think everyone needs to own because it's so versatile. You can throw it on with a t-shirt, you can throw it on top of a sweater. What's great about it is not only is the quality so well, it's so well made, but it's interesting. It's not just your typical jean jacket. The shape and silhouette of it [are] different. It gives you a creative, it gives something different, and I love that. That's what this collection is about. It's a lot of very classic pieces, but they have a creative spin to it because the shape is a little bit different. Maybe it can be worn two ways. Maybe you can cross it over or you can wear it open. We were very intentional about versatility, but that jean jacket is fire."
On how social media has disrupted and challenged style, beauty, and fashion as we know it today:
"Because I'm a long-time editor, it's funny. For so long, it was my job to be the authority in the beauty space [and] fashion space. We were kind of the gatekeepers and the people who gave you the news that the consumer was receiving. Social media has completely changed the game. What I love about it is it's allowed so many people opportunities to express themselves creatively. You are in control of your destiny. You don't need this mega-corporation behind you to pop off. You don't need that. Now, if you love makeup, you can literally just start doing makeup videos, and people who look like you see themselves through it and they receive that. I think that what's so dope because I was one of the very few Black editors in this space.
"It was very challenging because I had to go to events where there were products that didn't cater to who I am [and] didn't cater to my community. I had to advocate for that, really hold these brands responsible, and press them on these things. What social media has done is made brands have to be accountable. You have somebody to speak to, you have somebody that you're accountable to. We want to know why is there no foundation shade that goes darker than this shade? I love how things have changed. I feel like it's given a lot of people a voice who didn't have one. I think it's dope. Social media definitely has its pros and cons, but there's a lot of positives. That is one of the positives that a lot of people have been able to have a voice to express their style, express their sense of style, to do makeup videos. Whatever it is, you are in control of what you want to be."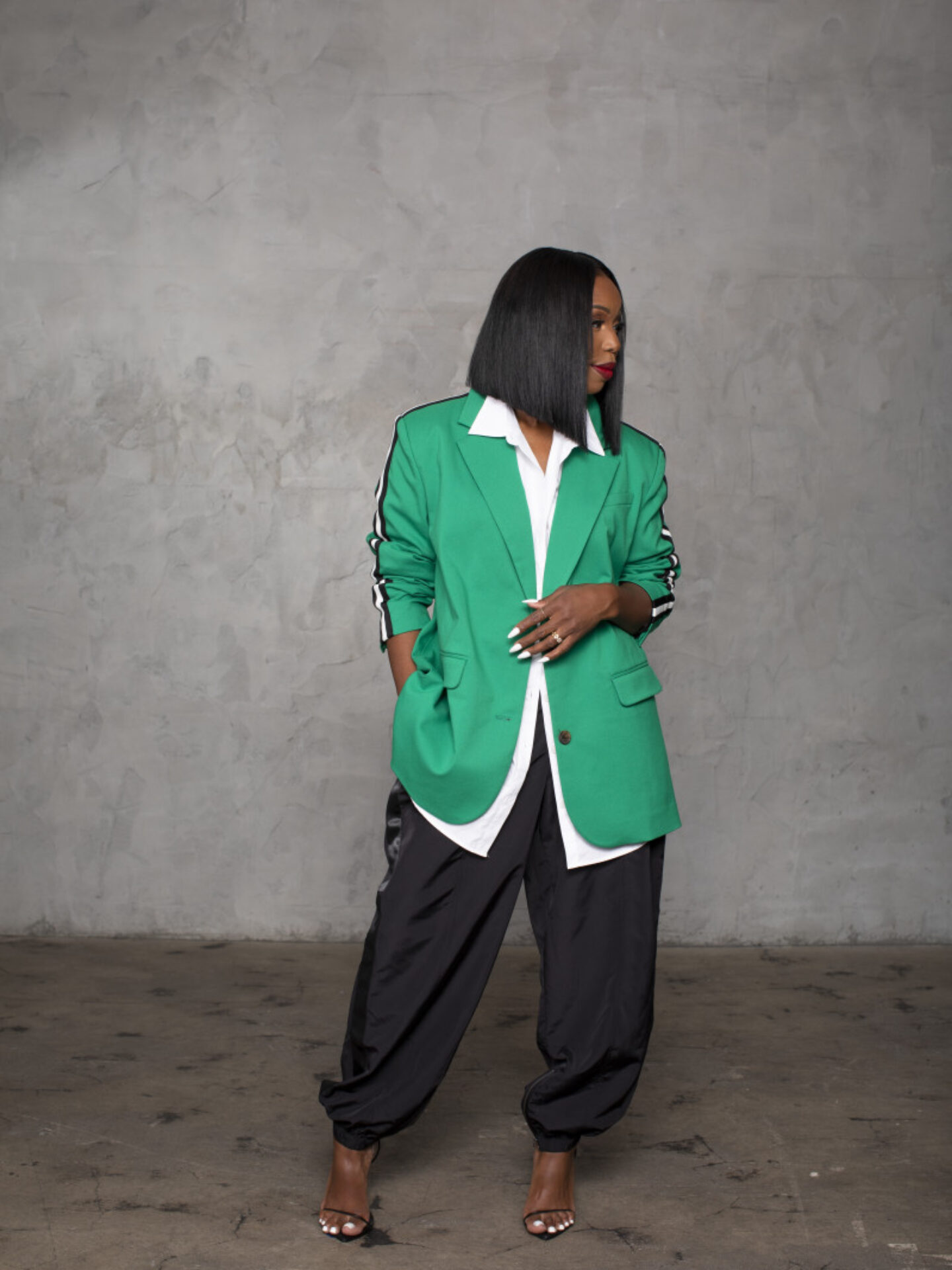 On the advice she'd give aspiring Gen-Z content creators in the fashion and beauty space:
"Do the work and don't be afraid to put yourself out there. What I find is that there are a lot of people who are so passionate that let fear get the best of them. It's like, "I love fashion, but I don't know if people are going to like it," and something in them stops them from putting themselves out there. If this is your passion, if you don't do it, no one's going to do it for you. You have to believe in yourself enough to explore this possibility. Just start – that's what it is. It's just starting and then let's see what happens once it clicks. I promise you if you stick with it and you're very true and authentic to who you are and what you believe in and what you want your craft to be like, it will flourish."
The full collection is available for purchase at Target, in-stores, and online at Target's official website. All 120 items are available in an inclusive size range of XXS-4X , with most items under $35.  
About D'Shonda: Born and raised in Brooklyn, NY, D'Shonda Brown is the Associate Editor at Girls United. When she's not interviewing or writing, she enjoys running, dancing, buying sneakers, and binge-watching Lifetime movies.