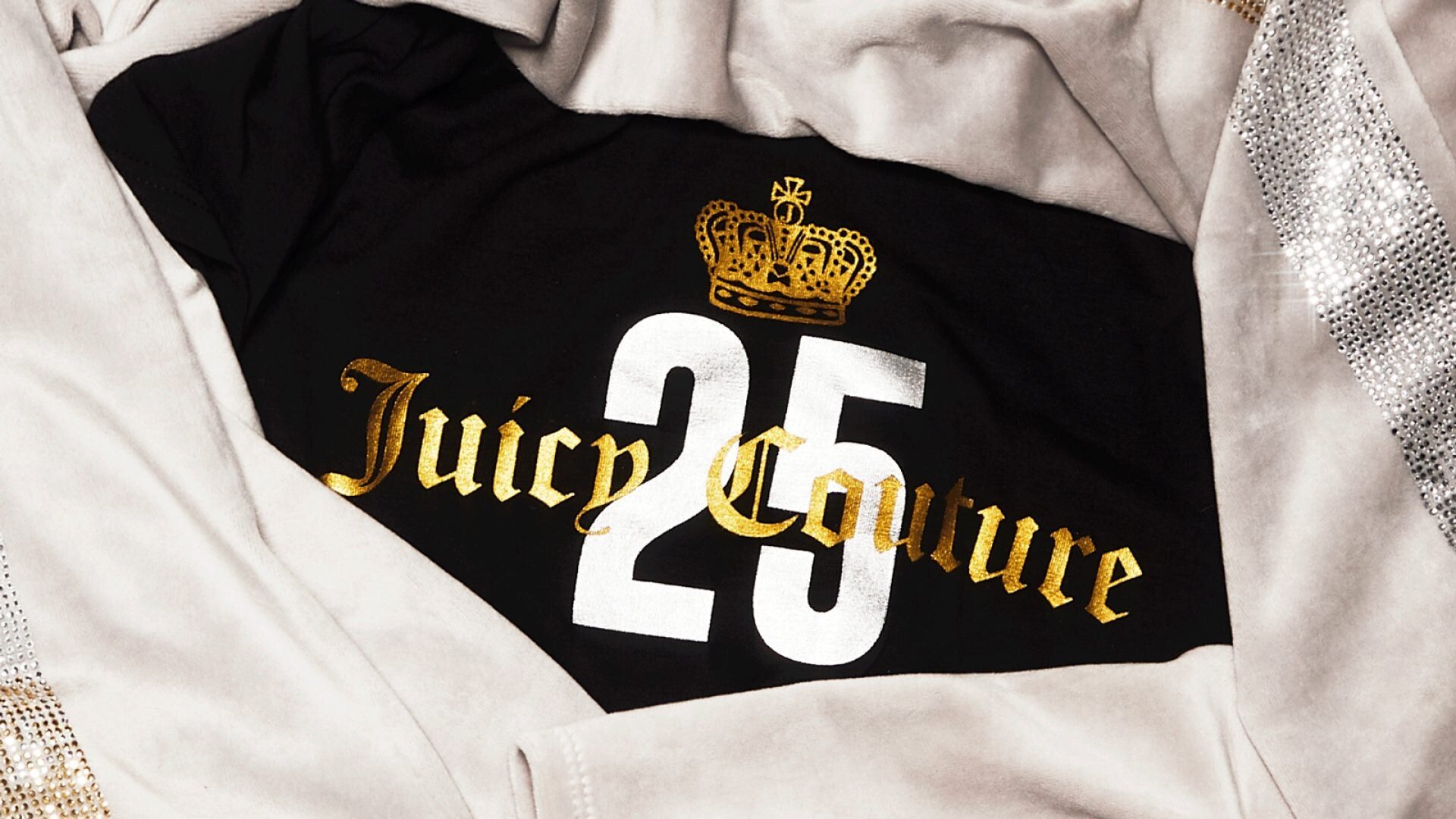 Juicy Couture Celebrates 25 Years In The Fashion Industry
Here's what the iconic brand is doing to bring in this milestone.
The iconic Los Angeles born label Juicy Couture is celebrating a milestone this year. Today the brand announces a successful 25 years in the fashion industry. Considering the amount of hits the industry has suffered this year due to the pandemic, this 25 year mark for Juicy Couture celebrates resilience through many years of fashion.
"Juicy Couture is a brand whose place in pop culture is truly unrivaled and a fashion brand that has achieved iconic status with multiple generations," exclaimed Natasha Fishman, CCO and EVP Marketing at Authentic Brands Group, owner of the Juicy Couture brand.
Earlier this year, ABG announced a partnership with NYC Alliance, a vertically integrated, multichannel U.S. apparel company, to create Juicy Couture sportswear with a focus on iconic track and a fashion collection that incorporates classic Juicy notes such as prints, bling, and glamour. For fall and holiday, NYCA will introduce a curated collection that will expand to a fuller fashion offering for Spring 2021.
Continuing to celebrate its 25th year this Fall, the label also launched its capsule collection with Kappa this September and is currently partnering with I am a voter.â, a nonpartisan movement that aims to create a cultural shift around voting and civic engagement. Juicy will support I am a voter.â with branded content in addition to reusable and disposable mask options.
Celebrating Juicy Couture, the brand proves that it is truly timeless. For more information, visit juicycouture.com.