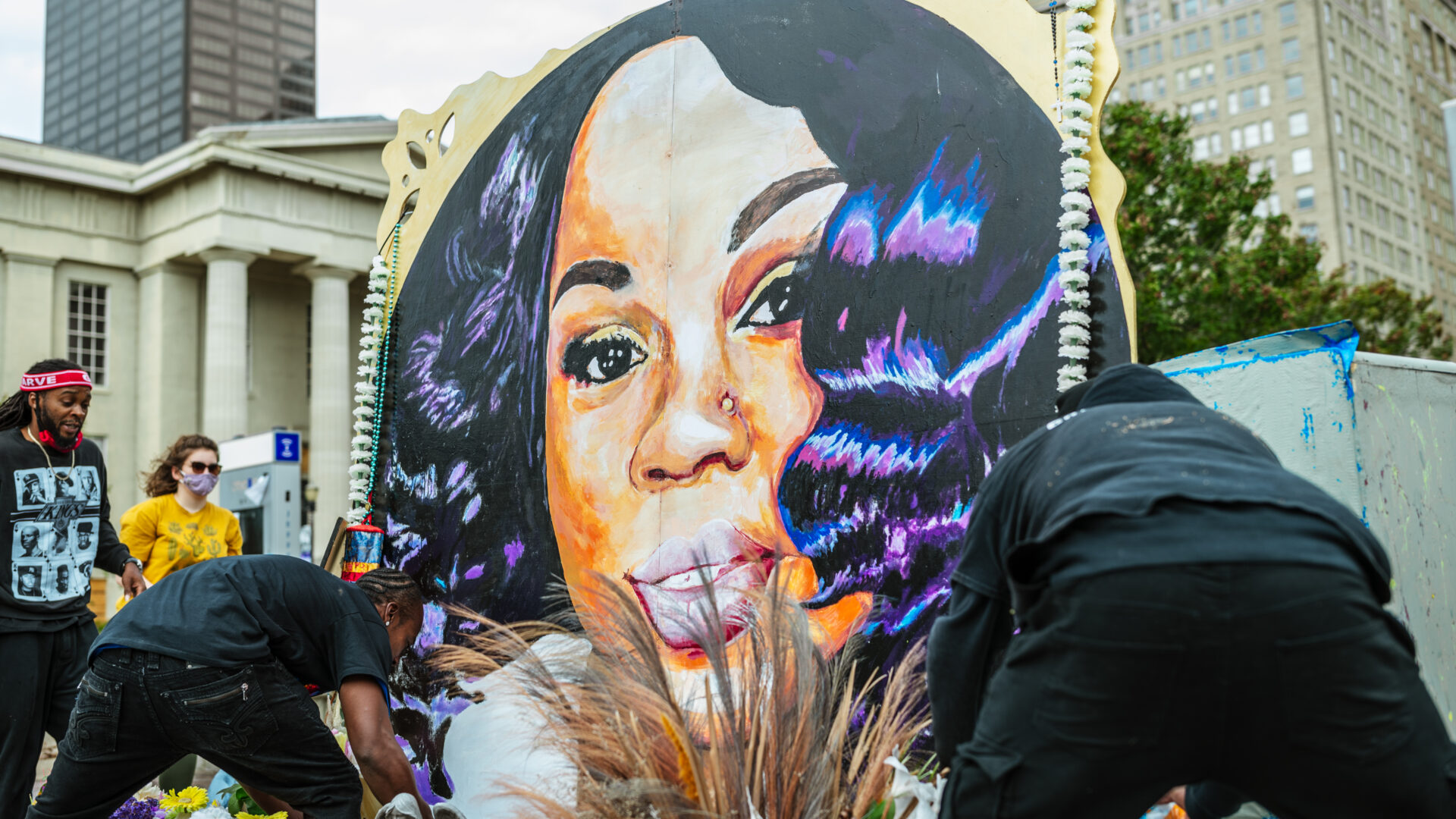 Kentucky Judge Dismisses Criminal Charges Against Breonna Taylor's Boyfriend, Kenneth Walker
Walker's attorney is seeking immunity and permanent dismissal of the case due to acting in self-defense.
A Kentucky judge has officially dismissed the criminal case against Breonna Taylor's boyfriend, Kenneth Walker III, for firing a gun in the direction of LMPD officers during the no-knock raid that killed Taylor in her home in Louisville on March 13, 2020.
Upon the failed raid that resulted in the tragic loss of Taylor's life, Walker assumed that the officers were intruders and fired a shot as they busted the door down. Officers began to fire bullets throughout the apartment and then the 26-year-old Black female EMT was killed.
On Monday, Jefferson County Circuit Court Judge Olu Stevens ordered that the case be permanently closed according to HuffPost. The attempted murder and first-degree assault charges against Walker, who legally owned a gun, were officially dropped in May 2020 due to lack of evidence to convict as decided by the grand jury. However, prosecutors are able to revive the charges if new evidence arises.
Judge Stevens dismissed the charges against Walker "with prejudice," as reported by CNN, which means that he cannot be charged with the same offenses related to the shooting. Walker's attorney Steve Romines revealed that the charges were dropped against Walker partially due to pending civil litigation he filed on his client's behalf against Jefferson County Commonwealth's Attorney Tom Wine and Kentucky Attorney General Daniel Cameron.
Furthermore, Romines is seeking immunity for Walker which would result in all civil litigation against him being dropped. "Under Kentucky law, you cannot be charged if you're acting in self defense, because you have what's called statutory immunity. You cannot be sued if you have immunity. So we wanted a finding as a matter of law that Kenny was immune," he explained in a statement to local news station Fox19.
According to a statement attained by CNN, Romines expressed his disappointment for the "deep-seeded failures within the Louisville Metro Police Department," who have yet to apologize to Walker. "Kenneth looks forward to continuing his fight to hold wrongdoers accountable for the harm they caused to Breonna and Kenneth and for acts by the police that divided our Louisville community," read the statement. "Kenneth hopes his efforts will effect change that will prevent events like this from happening in the future."
Last week, Romines took to his Twitter account to accuse local Louisville authorities of framing and charging Walker to "cover up Breonna's killing."
Nearly a year to date of the loss of our sister Breonna Taylor, no officer who has taken part in the raid has been charged for the murder of Breonna Taylor. Only Brett Hankison – one of the three officers involved – was charged in connection with the shooting. Though he was fired on June 23, Hankison was charged by a grand jury with three counts of felony wanton endangerment and pleaded guilty. In January, the Louisville Police Department fired Myles Cosgrove and Joshua Jaynes who were also involved in the shooting.
With the anniversary of her death approaching on Saturday, justice has yet to be served for Breonna Taylor.