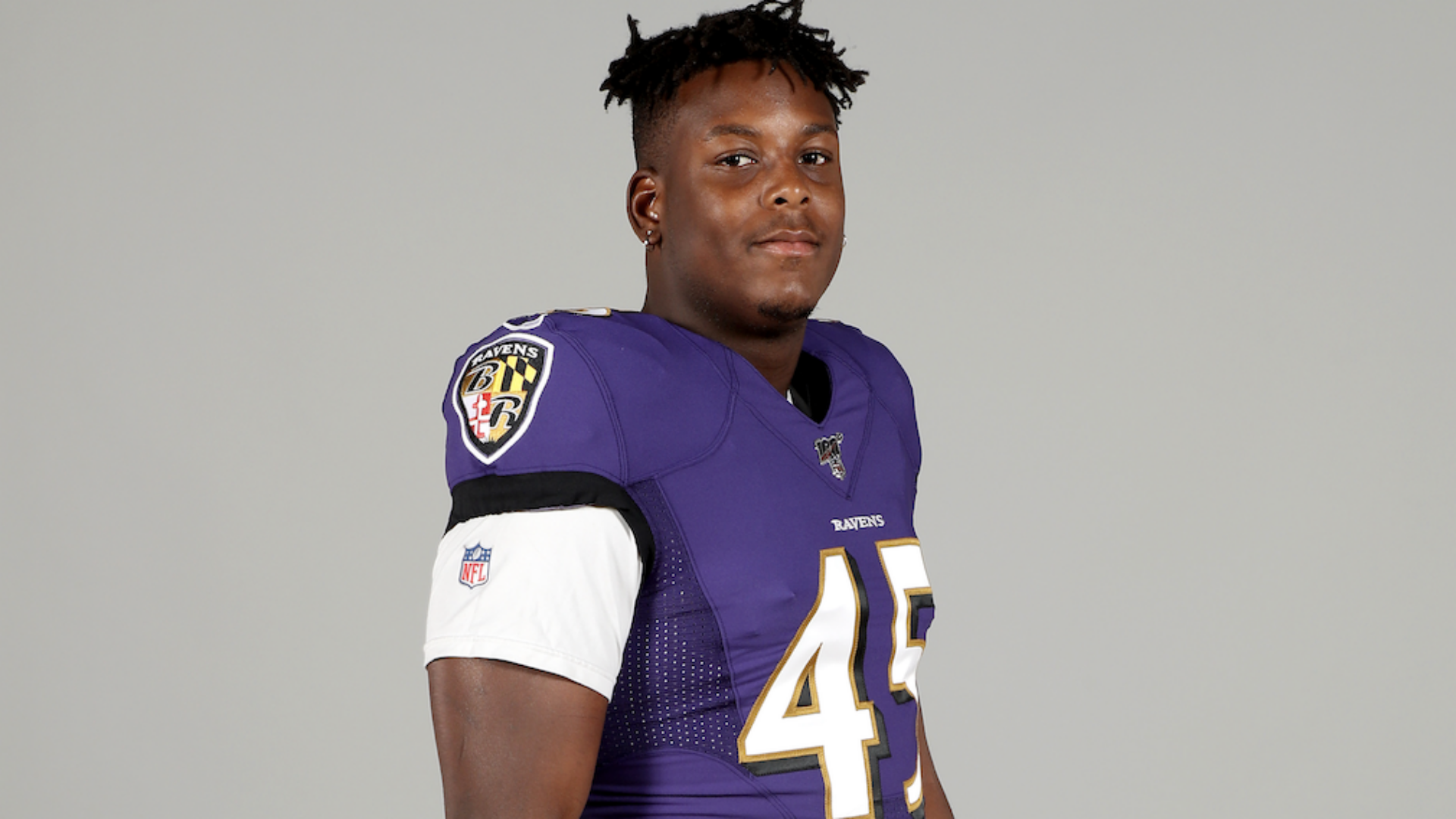 NFL Player Jaylon Ferguson Dead At 26: 'He Was A Wonderful Young Man Full Of Love And Life'
Law enforcement says there are no signs of trauma or foul play.
NFL player Jaylon Ferguson has died at the age of 26 years old, announced his team on June 22.
"We are profoundly saddened by the tragic passing of Jaylon Ferguson," the Baltimore Ravens said in a statement posted to social media. "He was a kind, respectful young man with a big smile and infectious personality. We express our heartfelt condolences to Jaylon's family and friends as we mourn a life lost much too soon."
The Baltimore Police told the Baltimore Sun that officers answered reports of a questionable death at a home on Ilchester Avenue in Baltimore's Harwood neighborhood. Ferguson was found unresponsive and receiving treatment from medics, according to law enforcement.
"Ferguson never regained consciousness and was pronounced dead on the scene by medics," Niki Fennoy, the spokeswoman for the Baltimore Police said in a statement, according to the Baltimore Sun.
Law enforcement said there were no signs of trauma or foul play. The medical examiner will be determining the cause of death.
Ferguson was engaged to Doni Smith. Together, they had three children under the age of 5: Jrea, Jyce and Demi.
"He was a wonderful young man full of love and life," Ferguson's agent Safarrah Lawson told ESPN in a statement. "He will be remembered not just as a football player, but as a great father, son, brother and friend. The family asks for your continued prayers."
The NFL player was entering his fourth season with the Baltimore Ravens. He joined the team in 2019 and quickly became an impact player on defense, according to Sports Illustrated. Prior to joining the NFL, Ferguson was a star player at Louisiana Tech's Bulldogs team. He ended his college career after four years and as the NCAA's all-time sack leader.
"The LA Tech Family mourns this morning's tragic news of the sudden death of former Bulldog great, Jaylon Ferguson," tweeted the Louisiana Tech football team. "We will remember his God-given talents on the field and his infectious personality off of it. Our thoughts and prayers are with his family and friends."