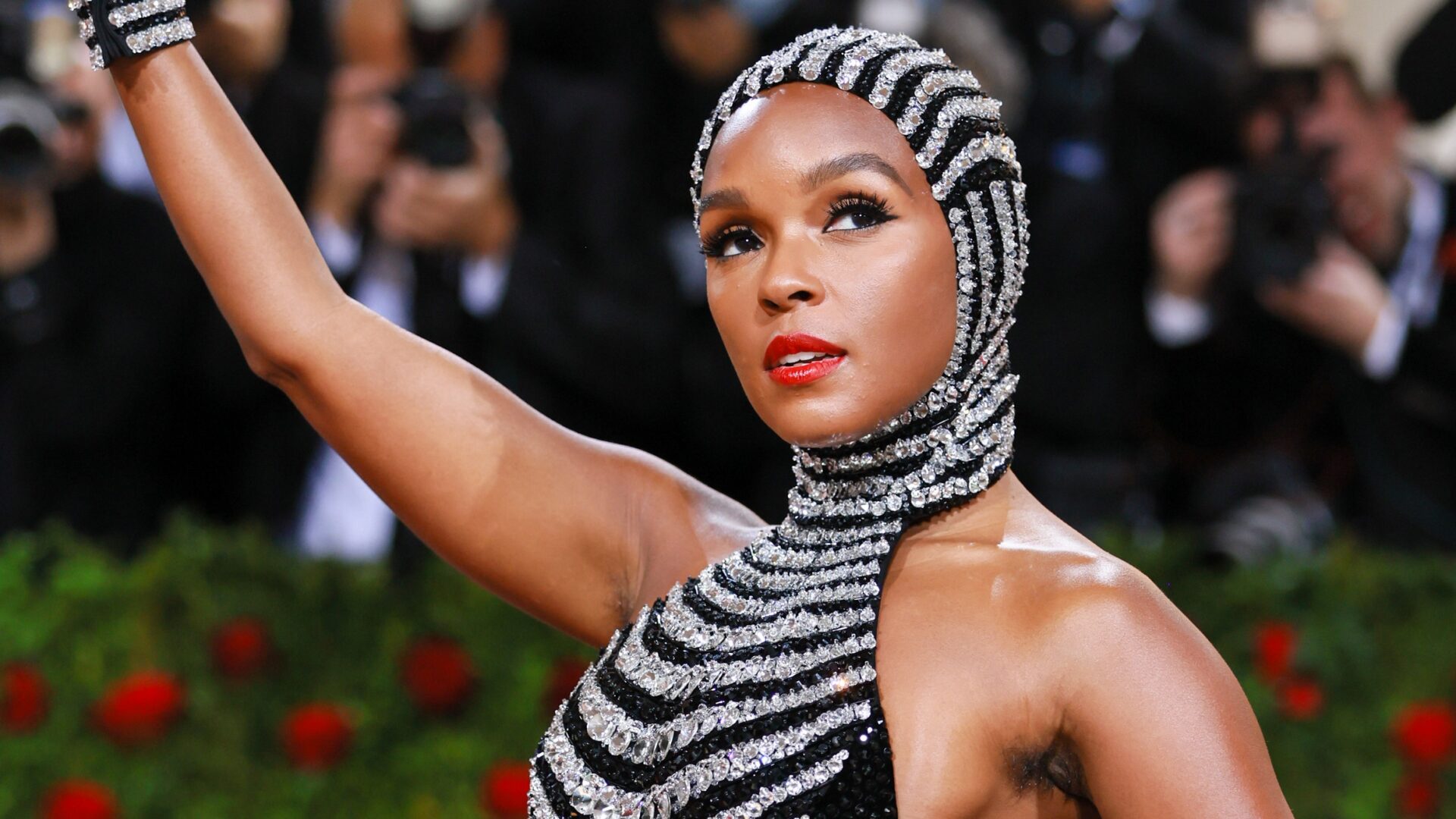 Janelle Monae Gives A Nod To The Future For Their 2022 MET Gala Look
The artist was wearing a custom Ralph Lauren gown and matching headpiece.
Last night, celebrities and designers walked up the steps of the Metropolitan Museum in New York for the 2022 MET Gala. This year's theme, "Gilded Glamour," celebrated the opulent fashion of the 1800s and America's Gilded Age.
Janelle Monae stunned on the carpet as they walked the red carpet in a custom-made Ralph Lauren gown. The Grammy Award-nominated artist brought their own spin to this year's theme. "This is gilded glamour from the future," they told the Associated Press. "I came here from the future."
Monae, who recently identified as non-binary, wore a sparkly column dress with a built-in balaclava and a small circular train. Their outfit was embroidered and beaded with about 36,000 jet-black rhinestones, according to an Instagram post on the designer's social media page. Silver crystals and black beaded sequins were also added to the gown to make them sparkle on the MET steps.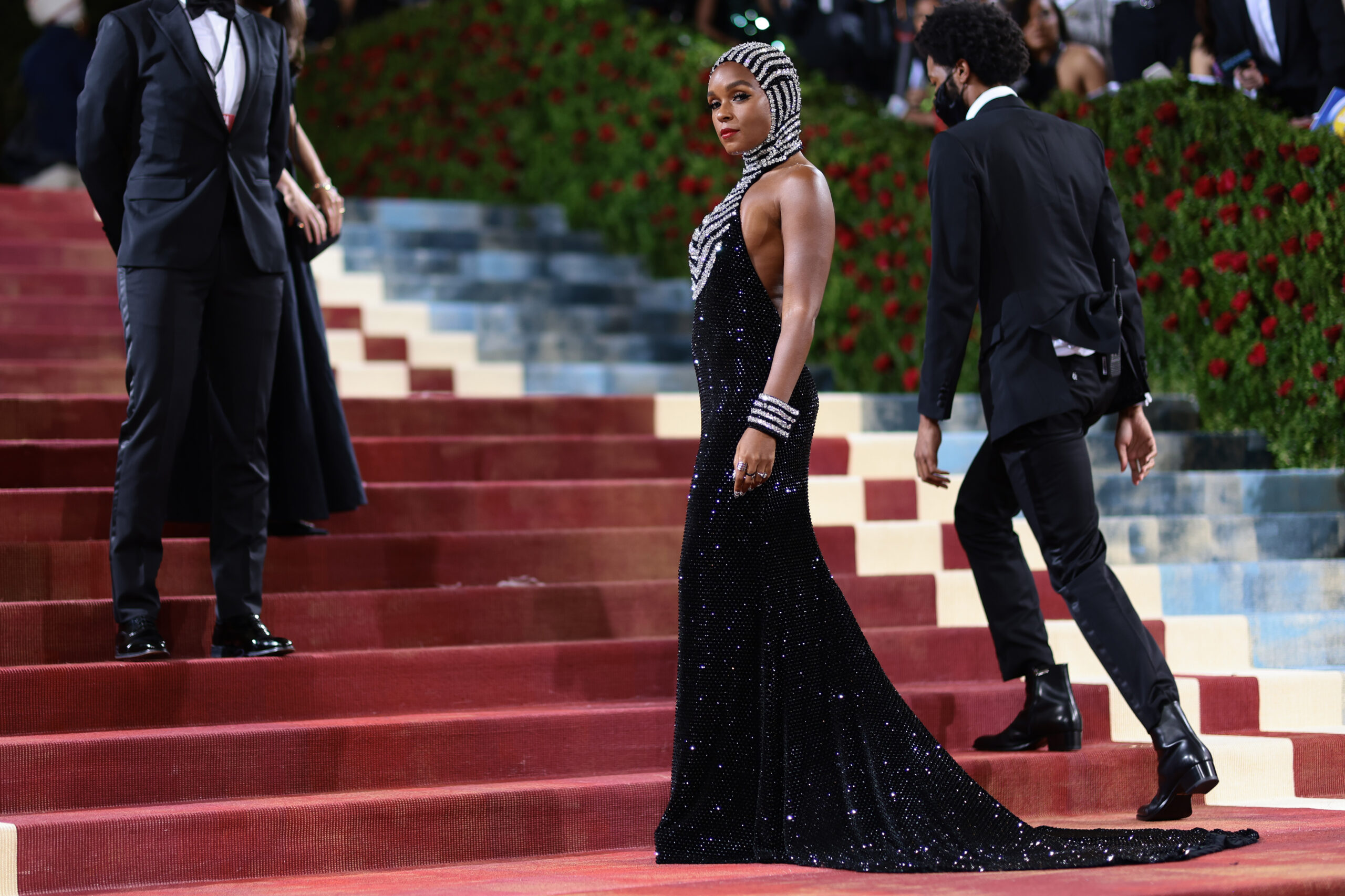 Photo Credit: Photo by Dimitrios Kambouris/Getty Images for The Met Museum/Vogue
"If I could just take one [dress] right now, this one would probably be the one. It is timeless, future, past, now. It speaks to so many different decades and centuries," the artist exclusively told Entertainment Tonight. Monae consulted the Ralph Lauren archives and immediately knew what look they wanted to wear to the event. "I looked at some of their archives. [I saw] a look that I really loved, but I was like, 'What if we made it in the future and I put my Monáe touch on it? What does that do?"
The 36-year-old artist paired their gown with a matching sparkly manicure created by nail artist Angie Aguirre. When it comes to glam, they completed their look with a classic red lip. Their make-up look was carefully prepared ahead of time in collaboration with make-up artist Keita Moore, who used Chanel beauty products.
"I do my makeup testing the night before, so I know what I want my face to look like that day, so it is not a surprise," Monae told ET. "We're going with something again that fills that gilded glamour, but in the future, something that feels timeless."
"I think we wanna always look back and be like, 'Wow, that was timeless. You could put this face in any era and it just works,'" they added. According to ET, there was only a total of three fittings to get Monae's dress fitted perfectly for their silhouette, though "last-minute details" were being finalized just moments before they graced the red carpet.
Photo Credit: Photo by Mike Coppola/Getty Images