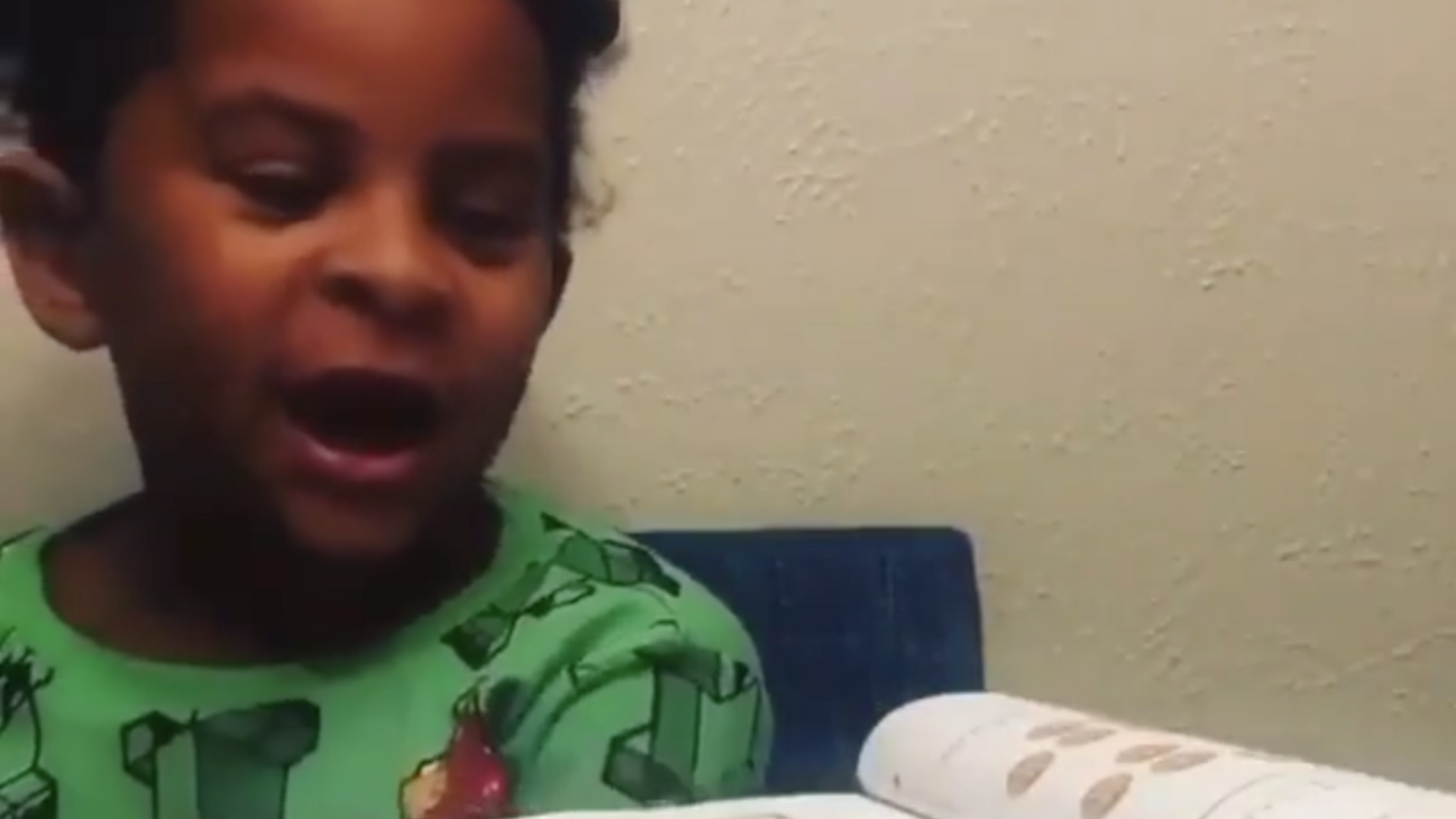 Have You Seen This Hilarious Clip Of This Kid's Response To A Math Problem?
Over the weekend, a comedic clip of a child named Pax doing math broke the internet.
The short video shows a child presumably learning virtually, with a math workbook in front of him. He reads from the book, saying "Jaden has one dollar bill, one quarter and two pennies." Pax then finishes the problem, reading, "[H]ow much money does he have?" Without missing a beat, the child says "Jaden broke!" before erupting into a hearty laugh.
"It's the laugh for me" wrote the person behind the Instagram account @grownfolksmusic.
Celebrities, including Don Lemon and Viola Davis, have been reposting the video all weekend. "Finding as many moments to laugh out loud as I can!!," Davis said on Twitter.
What do y'all think, is this baby from Louisiana or what?
Photo credit: World of Pax