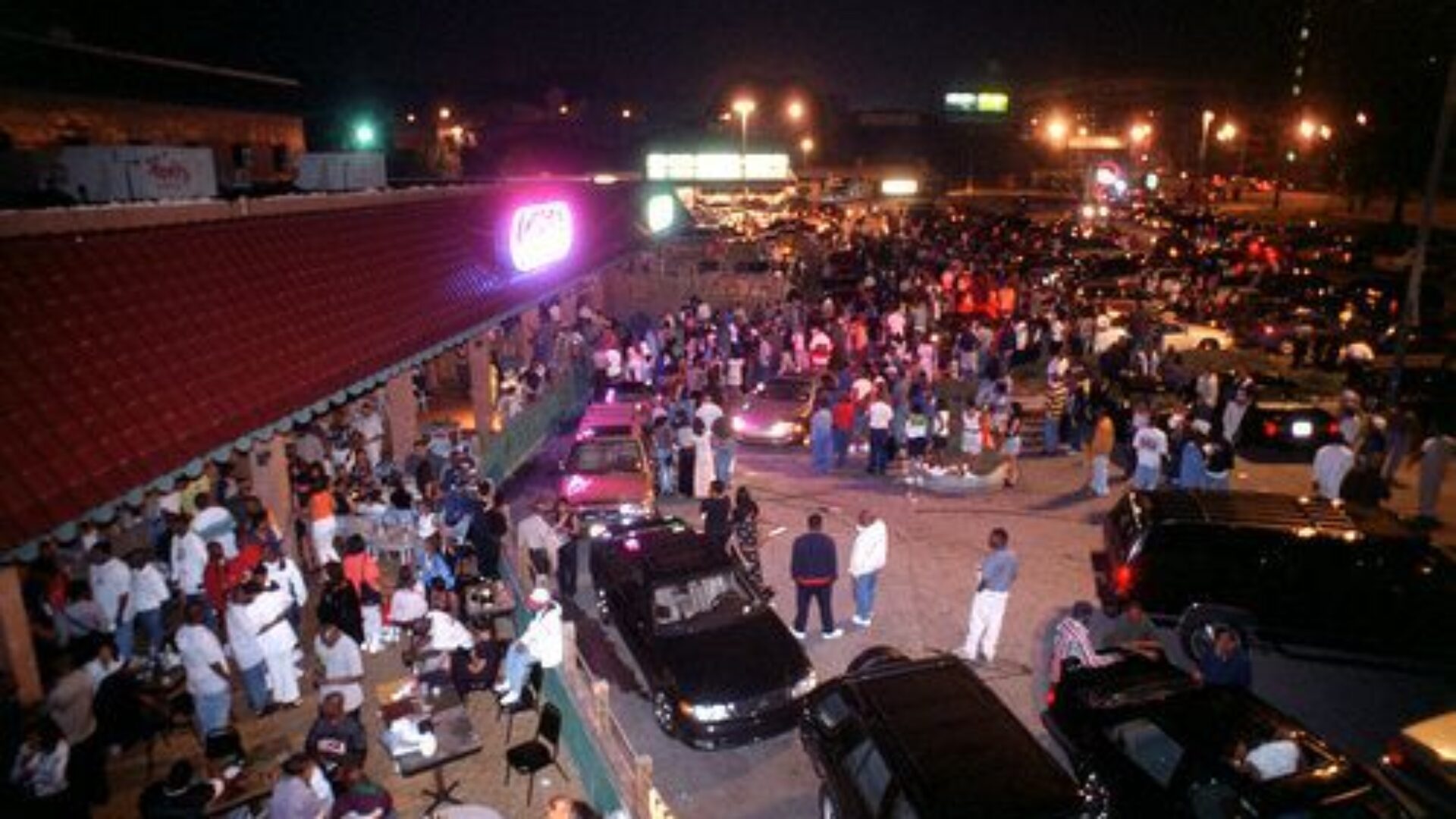 How Freaknik Poses A Larger Issue To The Dangers Of Being A Woman
The announcement of the new Hulu documentary created a conversation about
Recently Hulu announced a new documentary in the works centering around the infamous Freaknik. While some were skeptical about possibly seeing their parents and aunties on camera, a more significant issue came on the timeline.
Freaknik: The Wildest Party Never Told will dive into the rise and fall of what was once known as a small Atlanta HBCU picnic but soon turned into an all-night street party spotlighting the city and its culture. Through the documentary, the hope was to spark the conversation of the question: Can the magic of Freaknik be brought back 40 years later?
Though it seems like a fun question to ask, the ultimate question is, will we dive into the dark side of Freaknik? The original concept of Freaknik seemed like a fun time for students in the Atlanta University Center. It turned into something detrimental and showcased the lack of concern and safety for women.
In 1998 a report revealed sexual assaults that happened at Freaknik were caught on camera, according to the Associated Press. The footage showed several groping women during the festival, causing massive concern in Atlanta.
Several clips have resurfaced online showcasing women being groped, violated and even getting their clothes ripped off by groups of men creating a triggering and unsafe environment.
"When individuals say they want to come to Freaknik, they come with a mentality that it is an open season on women," said George Hawthorne, head of the Atlanta welcoming committee. "Their main intent is to come for some lewd and sexual experience."
There's always been a running joke online regarding many of us potentially seeing our parents, aunts and uncles at Freaknik and how we should be afraid of their behavior. Still, the behavior that should be a concern is the people aggressively touching and groping people on or off camera.
"I watched this exact doc in 1998 as a child," Twitter user Stevie Dwayne posted. "That's why I was always conflicted with how people talked about Freaknik because it was very common for women to be violated and assaulted."
Jermaine Dupri, who is working closely with Hulu on the documentary, recently addressed the comments surrounding the Freaknik documentary. "It's not really a story about what everybody keeps talking about," Dupri said. "I don't like that part because I feel like it's a little disrespectful because I'm just telling a story of Atlanta, right? And how Atlanta was built into the place that it is today. People came to Atlanta through Freaknik, and they stayed. I say that in 'Welcome to Atlanta.' … and that's how Atlanta has become this multicultural place. Freaknik plays one of the biggest roles in that period."
Yes, Freaknik is a cultural phenomenon, but the reality is that a more extensive conversation surrounding consent should also be included in this project as well. For women in that period, that was a fear that could happen to them while attending the event.
Although no official date or trailer exists for the upcoming Hulu documentary, social media users will not let the conversation be watered down to a few clips and press releases. There's a duty and responsibility on those involved to hold people accountable to break the stigma of rape culture and misogyny in the community.
About Kenyatta: Clark Atlanta University and Medill School alumna Kenyatta Victoria is the Girls United writer covering everything from news, pop culture, lifestyle, and investigative stories. When not reporting, she's diving deep into her curated playlists or binging her favorite comfort shows.